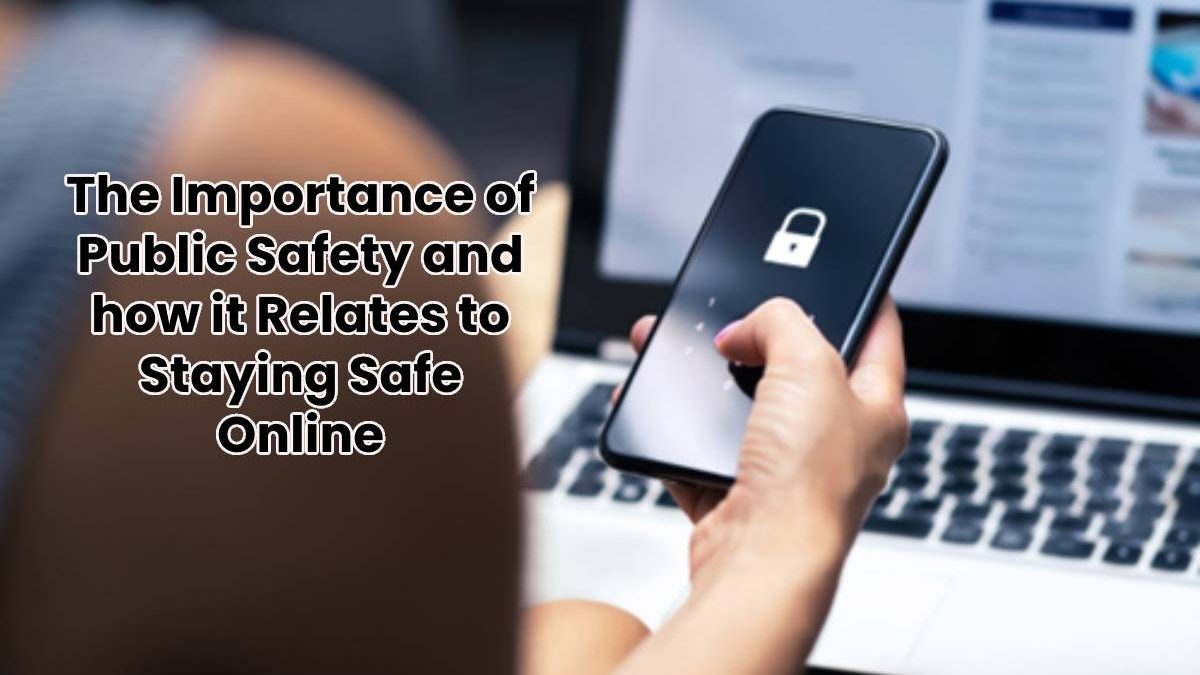 Public safety administration is a crucial field that entails, as the name implies, overseeing the safety of the public.
Professionals who work in this industry are responsible for responding to dire situations quickly, effectively, and accurately. Police and other public safety professionals will have to step in as long as there are crimes and dangers in our communities.
While physical safety is critical, there's also online safety to consider. This is why there are many degree programs and job opportunities for cybersecurity professionals who are responsible for helping people and businesses protect the safety of their data and privacy online.
What Is public safety administration?
How do you define public safety administration? To avoid confusion with the field of public administration, it is helpful to understand that the two fields are not interchangeable. In public administration, civil servants are prepared to work in the public, private, and nonprofit sectors. On the other hand, public safety administration focuses on nurturing and sharpening the skills necessary to meet the challenges in public safety organizations.
It is possible to make a real difference in people's lives by pursuing an advanced degree in public safety administration.
You can become familiar with the skills needed to help in an emergency with a degree in public safety. There are several concentrations and certifications available in this field. Some of the most popular concentrations include:
Public safety management
Fire science
Law enforcement
Corrections
Homeland security
Emergency management
Types of public safety degrees
Once you have chosen your concentration, you can decide on your degree level. Here is a look at some of the degrees and certifications you can pursue.
Certifications
It is possible to enter the field of public safety with a short certificate program rather than a four-year degree since many of these careers only require basic certification. Professionals who are looking to further develop their skills can also choose to earn several certifications. As a result, they may be able to earn more money or pursue leadership positions.
The length of certificate programs varies, but most last six months. Some certification options include:
Public Safety Leadership Certification
First Aid or CPR Certification
Public Safety Administration Certification
OSHA Safety Certification
Emergency Medical Dispatcher Certification
Public Safety Telecommunications Certification
Bachelor's degree
A bachelor's degree program typically consists of two years of general coursework followed by coursework focusing on your major or concentration. Even though many public safety careers only require certification, a four-year degree can still be beneficial. There may be more opportunities for leadership positions and higher salaries with this type of degree.
Advanced degree
After earning a bachelor's degree, public safety professionals may pursue a master's or doctorate degree. Depending on the course of study, these advanced online safety degree programs can cover a specific subject or concentration. Most students who pursue these degrees write a thesis, which is an academic paper on a subject related to their field of study.
A master's degree in public safety may prepare you for prominent leadership roles within the field, whereas a doctoral degree will enable you to conduct research in the field.
8 skills for successful public safety leaders
Here is a look at eight important skills that successful public safety leaders will possess.
1. Assessment
To ensure public safety, it is necessary to be able to assess potential hazards within the community and determine how to eliminate or avoid them. There are a variety of hazards, including structurally compromised bridges, roads, and buildings, as well as topographical features that make flooding, wildfires, and other natural disasters more likely. As a leader, enlisting the help of other experts will help you assess vulnerabilities and the statistical risk of safety mishaps.
2. Planning
Planning is a crucial skill set in any profession, but in the safety field, it takes on even greater significance. Natural disasters and hazardous threats require that community leaders develop contingency plans. To minimize risks, all scenarios that are identified during the risk assessment should be considered in developing safety plans, focusing on the most likely occurrences while also keeping remote possibilities in mind.
3. Communication
It is important to be able to communicate effectively with city employees, third-party vendors, and local citizens in addition to leading your own team. This can include everyone from the treasurer who finances your plans to the teachers who are responsible for keeping their students safe. Crisis situations can also involve the general population.
4. Training
Leadership in public safety requires the training and development of other people. Response and recovery are effectively accomplished when each member understands and performs his or her responsibilities. It is also crucial to offer regular training in preparedness in communities.
5. Execution
During times of crisis, a well-designed plan is not worth much if it is not executed effectively. An effective leader engages in a rigorous testing process before implementing his or her plans. You can drive successful results through execution, which combines many of your essential leadership skills.
6. Responsiveness
Responding quickly and effectively to a crisis situation is one of the most important skills for a leader in public safety to possess. For this to happen, you must be committed to your community and the safety and security of its citizens around the clock. Having instincts, extensive experience, and education all work together to enable you to respond at a moment's notice.
7. Sincerity
It is one thing to believe in yourself. A much greater challenge, however, is inspiring confidence in others. In the aftermath of an emergency, it is vital that you are able to earn the trust of your community. The power of sincerity is greater than the strength of any news update you can share. The public trusts leaders who speak with conviction and act according to their values.
8. Resilience
Depending on the severity of public safety situations, your strength will be tested. Despite your best efforts, you will still face delays, disruptions, and even destruction during recovery efforts. You can rely on the resilience you gained during earlier experiences and from less stressful situations to help you get through difficult times.
Top 10 careers in public safety administration
Here are some of the top careers in public safety.
1. Chief Security Officer
A CSO is a senior executive who is directly responsible for all security functions in an organization.
2. Emergency Management Director
In the event of a natural disaster or another type of emergency, emergency management directors develop plans and procedures. In addition to leading emergency response efforts, they also provide support after an emergency occurs.
3. Law Enforcement Officer
It is the duty of police officers to protect lives and property. A criminal investigator or detective gathers evidence and facts about a crime.
4. Emergency Medical Technician
Responding to emergency calls, EMTs and paramedics provide medical services and transport patients to hospitals.
5. Firefighter
Firefighters are responsible for controlling and putting out fires and responding to emergencies that threaten life, property, or the environment.
6. Correctional Officer
The role of a correctional officer is to supervise people who have been arrested and inmates who are awaiting trial or will serve time in jail or prison.
7. Security Guard
Security guards and gaming surveillance officers are responsible for protecting property from illegal activity.
8. Occupational Health & Safety Specialist
Specialists and technicians in occupational health and safety collect and analyze data on a wide range of work environments and procedures.
9. Social & Community Service Manager
Social and community service managers work with various community organizations and social service programs.
10. Dispatcher
Public safety dispatchers answer emergency and non-emergency calls for police, fire, and ambulance services.
How Does Public Safety Relate to Online Safety?
Public safety relates to online safety in many ways. In fact, many public safety officials are responsible for helping ensure that citizens and organizations are protecting themselves online. This involves spreading awareness of the importance of protecting their privacy and data as well as avoiding scams.
There are many online security degree programs that can prepare students for professions that are dedicated to ensuring the cybersecurity of the public and private sector. A degree in online safety or cybersecurity can lead to multiple career opportunities. In addition, cybersecurity bachelor's degree holders have a great deal of opportunity if they specialize in one aspect of the field and obtain a graduate degree.
The field is in dire need of qualified experts, which means that people who have the right qualifications are attracting very competitive job offers.
The field is growing rapidly due to the increasing presence of the internet in our daily lives. From shopping and dating to banking and investing, everything happens online. As these new digital worlds and opportunities create the need for cybersecurity experts, the opportunities for those who have earned online bachelor's degrees in cybersecurity continue to grow.
The benefits of pursuing an online safety degree
One of the biggest advantages of online learning and cybersecurity degree programs is that they offer students some degree of flexibility. It takes a different level of commitment to study online, whether you are earning your undergraduate degree remotely or juggling other work and family obligations.
Moreover, some students prefer learning online because it suits their learning style better. Most lectures are delivered via video, and exercises and assignments are tailored to suit online learning. Many learners benefit from the ability to speed up or slow down lectures, or review material more than once.
In some cases, obtaining a cybersecurity bachelor's degree online might be more cost-effective than attending a traditional campus-based program.
What career options are available to those with a cybersecurity degree?
Cybersecurity career prospects are growing rapidly, and cybersecurity professionals are in high demand, a fact that cannot be overstated when evaluating career prospects.
According to the Bureau of Labor Statistics, the employment of information security analysts is projected to grow 33% from 2020 to 2030, which is a much quicker pace than the average for all professions.
Several organizations and companies, including the Department of Defense, are stepping up to help highlight the looming cybersecurity shortage and help lead recruitment efforts and academic support programs.
Which jobs are best for cybersecurity majors? There is strong demand for cybersecurity careers with median salaries in the six-figure range. However, cybersecurity careers offer more than a steady paycheck. In addition to salary, this list ranks factors such as work-life balance and job satisfaction.
Cybersecurity Engineer
Cybersecurity engineers safeguard private data from cyberattacks. Cyberattack detection systems and firewalls are among the security software and procedures they implement. In addition to assessing the risk of data breaches, cybersecurity engineers conduct tests to identify weaknesses. They also recommend security measures to help decision-makers protect their information.
Cryptographer
A cryptographer encodes information to prevent it from being read by unauthorized users. They use tools and algorithms to create codes that prevent cyber criminals from accessing sensitive information. Cryptographers also identify and correct weaknesses in encryption systems and ciphers. Cryptographers need to constantly learn about new technologies and hacking strategies in an ever-evolving field.
Cybersecurity Consultant
Security consultants advise clients on how to protect private data and prevent cyberattacks. In addition to developing custom information security plans, they perform risk and treatment analyses and research cybersecurity improvements. A cybersecurity consultant may also implement upgrades and report findings to decision-makers.
Forensic Computer Analyst
After a cyberattack or security breach, forensic computer analysts collect digital evidence. Using data retrieval techniques, they analyze data with the aim of identifying the perpetrators. Forensic computer analysts are often employed by law enforcement agencies to investigate cybercrime. A career in this field requires investigative skills and some legal training.
Computer Network Architect
Organizations hire computer network architects to design custom data communication networks. Many of these professionals specialize in cloud infrastructure. A computer network architect works closely with an organization to understand its data communication needs. Using information security best practices, they develop network plans. It is then up to computer network architects to oversee and upgrade the networks.
Chief Information Security Officer
Chief information security officers, or CISOs, are responsible for managing an organization's cybersecurity needs. Their responsibilities include supervising cybersecurity professionals, developing security systems, and minimizing the risk of security breaches. In addition to overseeing digital forensic investigations, CISOs also work with executives to respond to cyberattacks.
Public safety or online safety – Which career should you choose?
Whether you choose to protect the physical safety of the public or you opt to protect online privacy, you'll be entering a very important field that will likely only continue to grow. As long as public crimes and cybercrimes occur, there will always be a need for a public safety professional or cybersecurity analyst who works toward achieving a common goal: protecting lives.
Related posts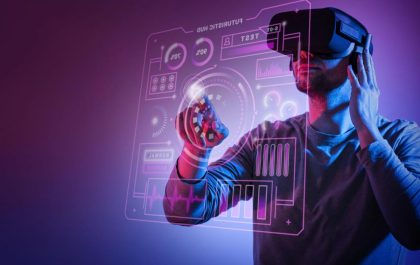 Top 10 Business Tech Trends of 2023
For organizations to succeed in the fast-paced world of technology, being ahead of the curve is crucial. Staying current on…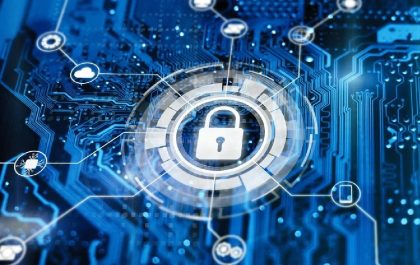 Cyber Security Behind NFTs: Are You Safe?
With the rise of cryptocurrencies, we've seen all kinds of digital assets hit the market. NFTs were a craze a…