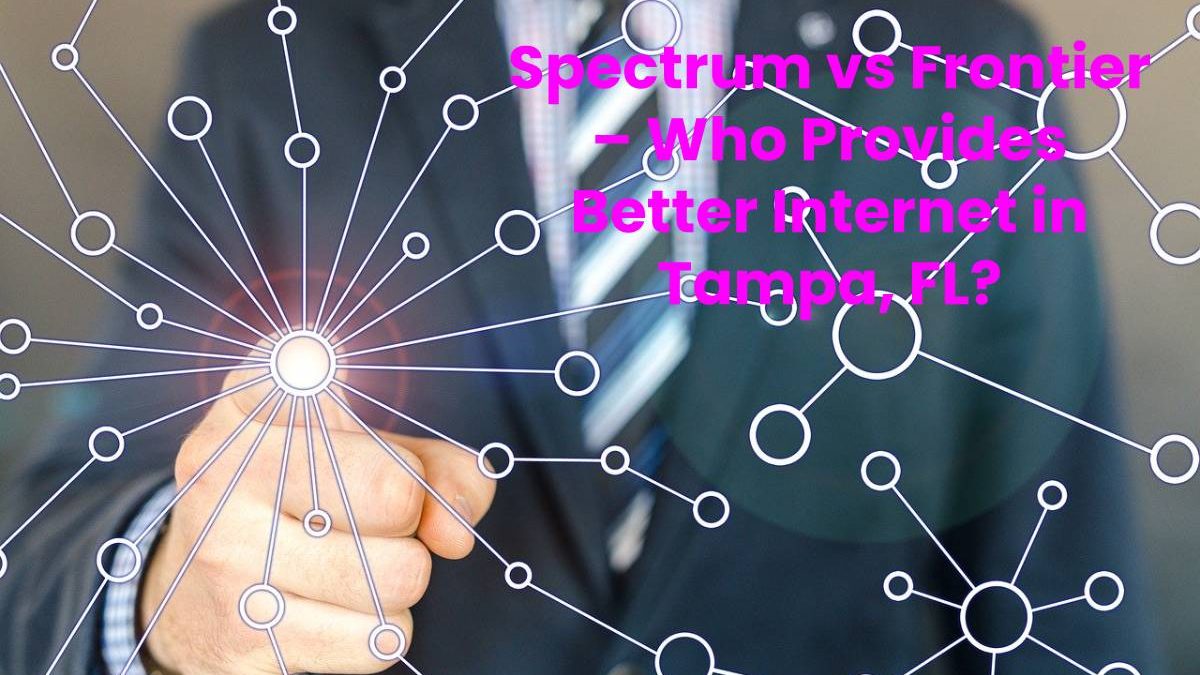 Located on the west coast of Florida near the Gulf of Mexico on Tampa Bay, the city of Tampa is the 53rd largest city in the USA and is home to about 392,890 people. With time, the demand and supply of high-speed internet have grown drastically in Tampa, FL because of an increase in the number of customers.
To meet blazing-fast internet speed needs of the large volume of customers, ISPs in Tampa are facing cut-throat competition and hence carrying out vigorous marketing campaigns to be on top of the game. Today, Tampa is blanketed with various ISPs that offer many deals and perks and shortlisting a few can be quite confusing and pressurizing.
Spectrum vs Frontier
Spectrum Tampa, FL and Frontier are the two leading ISPs in Tampa, FL that are known to offer value-added services to their customers. Both offer enticing packages and deals, which makes it hard to opt for one and leave the other.
Since all customers don't look for the same features and have varying expectations and concerns regarding choosing an ISP, we have done some research on Spectrum and Frontier to assist you in comparing and deciding which one suits you the best.
Before we begin, let's shed some light on some key facts about these two prominent ISPs in Tampa, FL.
Spectrum offers high-speed cable internet service, whereas Frontier provides Fiber FiOS (in some areas) as well as DSL internet.
Spectrum is available widely in 49 states, whereas Frontier is accessible in 29 states with Frontier FiOS services available only in Florida, California, and Texas.
Both ISPs claim to offer Gig internet with a fast downloading speed of 940 Mbps, but Spectrum offers fiber services in more areas than Frontier.
Both of them don't have data caps.
Now without further ado, let's start a quick comparison between Spectrum and Frontier.
Internet Speed
Spectrum internet plans offer download speeds starting from 200 Mbps depending on the area. You can contact Spectrum Customer Support to find out about the available internet speed in your Tampa, FL neighborhood. The internet speed offered by Spectrum is enough for every customer to carry out their online activities such as playing games, streaming music and movies and downloading content without any hurdles or worries.
The smooth service provided by Spectrum is great for all kinds of households and can work seamlessly on all types of devices. It also allows multiple users to download and stream content simultaneously without any drop in speed.
Frontier also has many plans with varying speeds to offer to its customers. Customers have a handful of options to choose from depending on their needs and affordability. The cheapest and the most basic Frontier Internet Plan offers download speeds of 6 Mbps while Frontier Premium Internet offers 45 Mbps.You can choose Frontier FiOS plans according to your usage and requirements.
Cost
Spectrum Internet offers internet plans to Tampanians starting from $49.99 per month. Spectrum internet is known to make its customers happy by offering them blazing fast internet speeds starting from 100 Mbps. The best part about Spectrum is that it also offers a highly efficient anti-virus and an internet modem free of charge along with its internet connection.
Comparatively, Frontier bundles start at $37.99 per month if you want DSL internet services. FIOS services cost a tad bit more than the DSL. Installation costs, equipment fees, and taxes need to be paid separately at the time of purchase.
Bundles
The saying "good things come in small packages" applies perfectly to internet connections that come with exciting TV and phone offers at different rates so that you can get everything according to your budget.
Spectrum and Frontier, both ISPs have a handful of TV, phone and internet bundles to offer in Tampa, FL with varying prices and service offerings.
Spectrum Bundles:
You can choose from Double Play and Triple Play Packages. If you are looking for all three services, you can choose a Triple Play Package. There are three different tiers in Triple Play Packages as well. You can opt for Select, Silver or Gold package. While the internet speeds are the same throughout, the only difference is in the number of channels you can get. The basic package comes with 125 channels, while silver has 175 channels including some premium channels and gold package has 200 channels.
Frontier Bundles:
Similarly, Frontier offers a plethora of bundles for you to choose from. If you don't have a lot of speed requirement, then you can opt for its DSL internet bundles that offer speeds of 6 Mbps, 25 Mbps and 45 Mbps and include phone services as well.
For high speed requirements, you can check out its FIOS bundles. With FIOS Triple Play Prime, you can get internet speeds of 200 Mbps, 300+ channels and 20 voice calling features. Double Play Prime, on the other hand, will get you 100 Mbps speed, and 300 channels. If you subscribe to FIOS triple play Extreme, you can get more than 370 channels.
A penny for your thoughts: If you want to choose the right bundle to suit your pocket, it is always wise to contact the ISPs customer support helpline to enquire about the service restrictions, additional costs, and terms and conditions and availability to avoid disappointments.
Takeaway
Spectrum and Frontier FiOS are both leading ISPs in Tampa, FL that are known to provide reliable internet service with lightning-fast speeds at competitive prices.
However, we advise you to keep a note of the following key points while choosing between the two.
If your neighborhood has access to Frontier DSL and Frontier FiOS both, then it is crucial to find out which package offers the best speed and price according to your needs. After you have gathered all the necessary information, never forget to compare it to the packages offered by Spectrum.
If Frontier only offers DSL in your area, then always choose Spectrum as cable internet is faster than DSL.
Both ISPs permit its users to have unlimited data usage, and also give free modem with the usual subscription cost. However, Frontier includes a Wi-Fi router with limited packages only.
Offers and packages may differ depending upon your ZIP code, so check thoroughly.
Spectrum internet uses coaxial cables whereas Frontier FiOS uses Fiber-optic cables. Even though both cables are similar externally, they work differently. Tampa, FL has many ISPs, but these two are the most prominent contenders that keep trying to push their limits and offer new and improved internet services as along with other features to provide maximum customer satisfaction.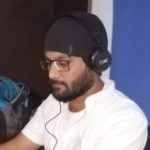 Kamran Sharief
I write about technology, marketing and digital tips. In the past I've worked with Field Engineer, Marcom Arabia and Become.com. You can reach me at kamransharief@gmail.com
Related posts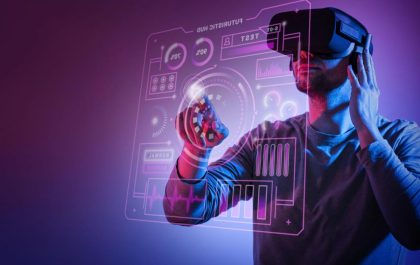 Top 10 Business Tech Trends of 2023
For organizations to succeed in the fast-paced world of technology, being ahead of the curve is crucial. Staying current on…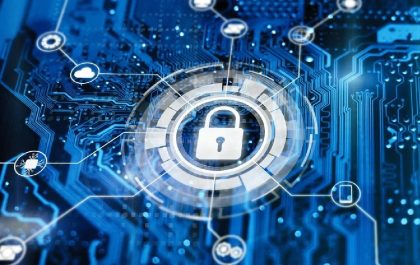 Cyber Security Behind NFTs: Are You Safe?
With the rise of cryptocurrencies, we've seen all kinds of digital assets hit the market. NFTs were a craze a…