Today, in this article, we will be talking about an application named iBoysoft Data Recovery for Mac. This application allows you to scan and retrieve files that you thought were permanently lost. And it is done by scanning your hard drive, detecting various pieces of 'lost' data, and then stitching those pieces to restore various types of data. You might be aware that macOS doesn't come with this possibility built-in, so you'll need a third-party solution. And this is where iBoysoft Data Recovery for Mac comes into play. Now let's directly discuss the various aspects of iBoysoft Data Recovery for Mac.
iBoysoft Data Recovery for Mac Review
The following review applies to the 'Professional' version of iBoysoft Data Recovery for Mac. If you want to try this application before buying it, there is a Free edition that you can use by clicking on the following link free Mac data recovery software
Platform Compatibility
iBoysoft Data Recovery works on old computers as well. Besides, it supports various types of external storage options, as well. And we rate it 10/10. This article is reviewing the macOS version of iBoysoft Data Recovery. The Company has also made a version for Windows PC's namely data recovery software for Windows.
You don't need a powerful Mac to run iBoysoft Data Recovery. Your pc needs to be running at least Mac OS X 10.7 (Lion). And also, the surprising thing is that it already supports the latest version of Apple's desktop operating system macOS Catalina. APFS, encrypted APFS, HFS, HFS+,HFSX,exFAT, and FAT32 are the supported file systems.
It doesn't only recovers the lost data on your Mac, but also works with a broad series of external storage solutions (USB drives, SD and CF cards) which is an important point to be noted. 
Installation Process
The installation of this application is simple and easy, just as you install any other file. Open the installation file and drag the form to the 'Applications' folder on your Mac.
First, you should download the installation file from the official iBoysoft website. Then open the DMG file on Mac by double-clicking it. And then you need to install the application by dragging it to the application folder.
When you open this app for the first time you need to enter a license key, also, you will see an overview of the differences between the currently available licenses. After entering the license key the application gets fully unlocked. 
Speed & Performance
iBoysoft Data Recovery for Mac performs worthily. It works with no issues and scans drives promptly.
Although the performance of this application can be complicated, as it depends on a large number of variables, e.g., it depends on various things like the size and the type of your hard drive and more.
iBoysoft Data Recovery for Mac uses to scan 15GB USB thumb drive in one case. The time process for the scanning takes around 5 minutes and only a few seconds for recovering 500MB of video files. 
User Interface
The use of this application is for average home users. It is an exciting app if you are looking for fully automated solution. iBoysoft keeps things simple and fully automated. The list of all your storage options is present on the home screen of this application. Begin the scanning process by choosing a drive. The app will do the rest.
While the application is scanning your hard drive, you can see real-time results. You see three tabs: Path, Type, and Time on the left of your screen. The use of each is to filter the files that could be recovered. The path allows you to navigate to various folders and restore entire folders to their original state. The Type tab will enable you to browse photos, documents, audio, videos, archives, emails,and other types of files. Finally, the 'Time' tab allows you to show files based on their time of creation.
There's an icon that takes you to this application's settings. However, there's not much you can tweak. You can enable/disable this application's capability to scan different types of file systems, and that's about it. This proofs that iBoysoft Data Recovery for Mac is fully automated, which might not be what more advanced users want.
Customer Service
A centralized customer support system is offered by iboysoft on its official website, and you'll see a page with various resources. There are different types of FAQs, as well as helpful tutorials. To contact this company, there's a range of email addresses you can use, depending on the type of your question.
And the response to these emails is rapid as well, on an average it takes upto 10-12 hours to receive a response. But it would take long-only on Saturdays and Sundays. And hopefully you will never be left on your own unless your query is being solved.
Pricing
iBoysoft Data Recovery for Mac is a lifesaver. But it comes with some high price and also no money-back guarantees.
Then, we have a Home Edition for $69.95. This version enables you to recover unlimited data, and it comes with support for HFS+, FAT32, and exFAT drives. This version is designed for average home users, which means that the majority of users should be happy with its capabilities.
And finally, there's a Professional Edition for $99.95. This one brings everything that the Home Edition brings, as well as some extra features. You get support for APFS (APFS data recovery) and encrypted APFS drives, and you'll be able to recover data even after a Mac fails to boot.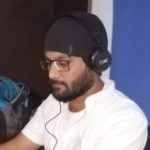 Kamran Sharief
I write about technology, marketing and digital tips. In the past I've worked with Field Engineer, Marcom Arabia and Become.com. You can reach me at kamransharief@gmail.com
Related posts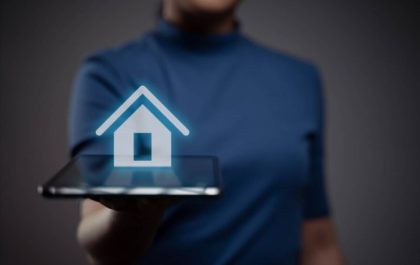 Revolutionizing Home Buying By Embracing Technology in the Modern Real Estate Market
Embracing Technology in the Modern Real Estate Market The landscape of homebuying is undergoing a seismic shift, propelled by technological…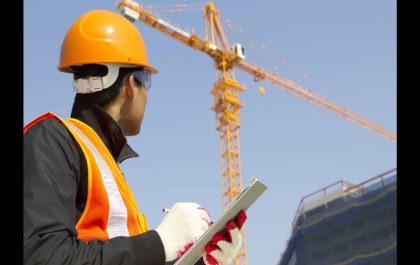 Why Engineering is a Promising Career Choice for The Future
5 Reasons Engineering is a Great Career Choice Engineering is a growing field in the U.S. with high demand due…