recruitment trends
Excerpt: With not less than a month left for the new year, it is crucial to restructure your recruitment process according to the changing times. Here is a list of 6 exciting recruitment trends of 2023.
Recruitment is one of the sectors that continuously evolve. Every year is different for the staffing industry.
As the job market is getting increasingly competitive, companies need to stay on top of the leaderboards.
Let us quickly look at forthcoming recruitment trends to boost your hiring efforts.
1. Use of Recruitment Automation
More staffing firms will use recruitment automation and applicant tracking systems in 2023 to streamline routine activities and cut back on administrative tasks.
You can parse resumes, manage hiring and client pipelines, publish jobs on numerous platforms simultaneously, and do much more using a robust recruiting software.
It also assists you in effectively engaging prospects at various hiring stages while enhancing crucial metrics like time to hire and submission.
2. Incorporate Diversity, Equality, and Inclusion
One thing which will always stay in the market is the implementation of D,E&I techniques in your workplace.
Diversity, equality, and inclusion have assumed prominent positions in many HR departments worldwide.
Given the numerous studies linking a diverse workforce to higher levels of productivity, it should not be surprising that many companies are promoting diversity in their hiring procedures.
These activities can also improve your employer's reputation and make it easier for your company to recruit top talent in the future.
3. Refocus on Your Employer Brand
Considering the challenges of the last few years and the firefighting approach businesses have taken toward talent attraction and retention, it's understandable that they have lost their focus regarding their employer brand.
For many companies, this has undoubtedly been the case. But as the market stagnates, businesses must rely more on their employer brands to address the marketing conditions.
Businesses will get a chance to rebuild and redefine their employer brands to make them competitive in talent attraction and retention, not just for 2023 but for the years to come.
Businesses will need to look holistically at the granular elements that feed into their employer brand and consider their touchpoints with the candidate markets so that they can leverage their efforts in this area to attract talent and retain them.
4. Focus on Gig Economy
The gig economy is a free-market economy where candidates work for a company on a temporary contract or as a freelancer rather than as regular full-time workers.
The gig economy will be one of the top trends in 2023 as it allows businesses to hire independent workers as needed without spending a lot of money on their hiring and management procedures.
Companies worry that the gig economy will take over the traditional approach. But, of course, the worry is justified by the flexibility and the instant service delivery.
But, gig workers are not eligible for perks offered to full-time employees. The workforce culture changes daily, and novel trends emerge daily, but the current traditional employment model will remain the same.
The main thing to look out for here is that the gig economy will boom drastically not only in 2023 but for many more coming years.
5. Implement Gamification
Don't worry; gamification is not a game that a recruiter and candidate can play together. Games have not entered the staffing industry..…yet!
Making anything more like a game includes introducing challenges, giving out rewards, and keeping track of progress made toward goals. This process is known as gamification. It will become a more widely used tool to help workers learn vital skills. One of the greatest trends for 2023 is this.
Gamification techniques can be used in various ways when hiring, including using leaderboards to draw in more applicants, conversational chatbots, AI-powered video interviews, or referral rewards like digital badges. Additionally, it can be used to make training more engaging for participants, which can hasten goal achievement and enhance memory.
6. Social Recruitment
Social media is being used for more than just keeping in touch with loved ones. It's also a fantastic tool for businesses to identify and hire fresh talent.
It is unreal to know that there are about 4.55 billion active social media users globally. Given that this figure will only increase in the future, it seems reasonable that many recruitment specialists believe social media recruiting will become a significant trend in 2023.
Social media recruitment does not always mean using LinkedIn to find potential candidates. It could also include Twitter, Instagram, Snapchat, and Facebook, which are particularly gaining more and more popularity among recruiters.
In Final Words
While there will be a lot of uncertainty for recruiting organizations in 2023, these trends will help them hire the best applicants and take advantage of the opportunities available to them in the coming future.
Related posts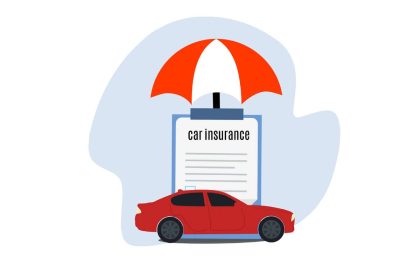 Is Zero Depreciation Car Insurance Worth the Investment?
When it comes to safeguarding your vehicle, insurance stands as a pivotal consideration. Among the multitude of insurance options available,…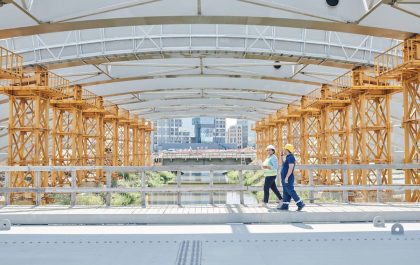 Streamlining Construction Projects with Managed IT: A Game-Changer for Efficiency
In the fast-paced world of construction, efficiency isn't just a buzzword—it's the cornerstone of success. Imagine a world where project…