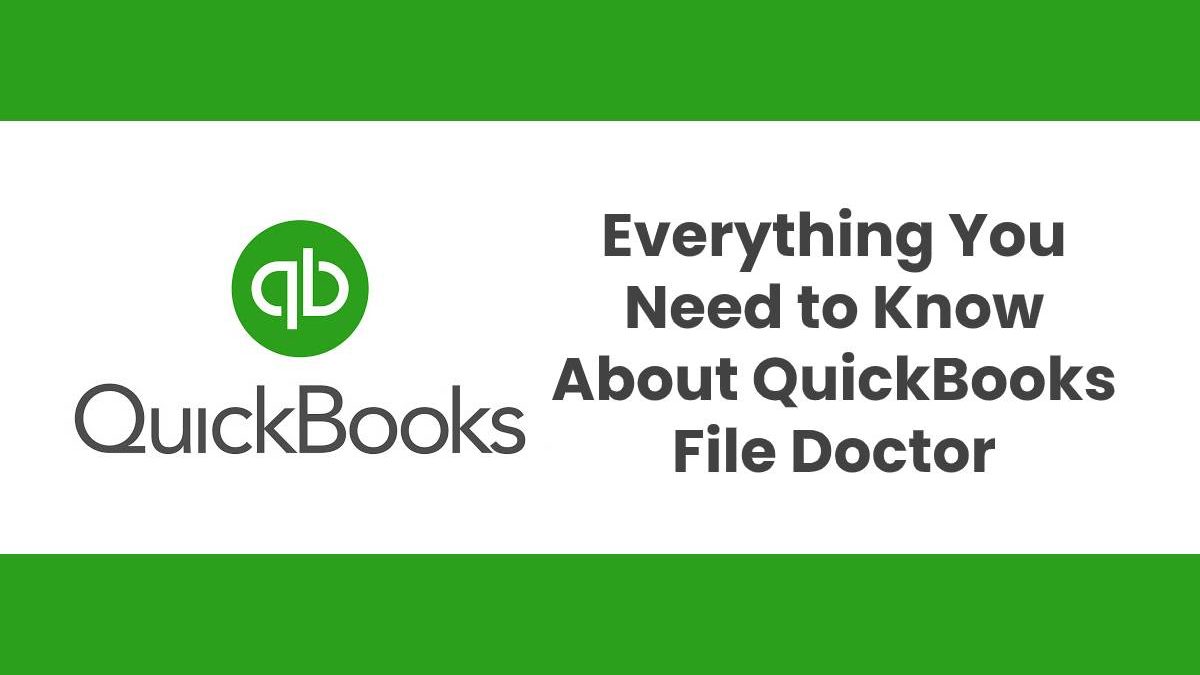 How often do you face errors while working with QuickBooks? Whether it's too often or just sometimes, if you call a technician to fix it, then check out one that can do the job free of cost – the QuickBooks File Doctor.
If you're using the 2016 or newer version of QuickBooks, then this tool is enough to solve any issue. This is one of the reasons why QuickBooks is a popular software used for accounting by several companies – it doesn't boast about being perfect but provides you with an additional software for all your repair work.
So, what is this QuickBooks File Doctor?
The QuickBooks file doctor is a software tool that helps you fix network issues, recover lost files, and resolve other QuickBooks errors with its own resources. Here's what you can fix with this tool:
Issues regarding network connection
Errors H101, H202, H303 and H505
Corruption of your main files
Errors -82, -301, -305, -6000, -6130, -6147 and 6150
Damaged files that you can't open any more
Installing QuickBooks File Doctor
You will be able to install this software only if your version is 2016 or newer in a Windows machine. This tool is not compatible with the older versions of QuickBooks, neither does it function in a Mac machine. Downloading and installing this tool is extremely simple:
Step 1: You go to the OEM to download the installation package.
Step 2: You double click on the setup and proceed with the instructions.
Step 3: Give in your login ID and password credentials of QuickBooks.
Step 4: Click on "Host PC" or "Workstation PC", depending on who you are.
Step 5: The software is now installed and you can select the file or error you wish to fix from here.
How to Use QuickBooks File Doctor?
Once the installation is complete, which is a way shorter process than it seems above, you first need to run the software and then you start using it.
Step 1: Run the Software
Upon running the software, the first thing you'll find is a dropdown list where company names are written. Below that, you'll get a list of options from which you need to select what you wish to fix. Here's how the process goes:
You go to the "Company Files Issues" from the tool hub.
Here, you click on "Run QuickBooks File Doctor".
You'll now receive the interface mentioned above.
Select your company from the dropdown list or browse for it.
You'll be asked to enter your admin ID and password again.
Check on the applicable options in the advanced settings.
Case 1: Your file is from an older version of QuickBooks
If you've had an error in your file because it is old, you need to convert it to the newer version. For this, you select on "Repair the file for your existing version of QuickBooks" or update it by clicking on "Open the file in a newer version of QuickBooks".
Case 2: All your files have been repaired
If the versions are not a problem, then the doctor will fix all the files for you. You move on to the next step from here.
Step 2: Create a Backup for the Company File
Once your files have been fixed, you need to take certain preventive measures. Firstly, you take a backup of this file so that there's no trouble with it in future. This is because the next thing you might have to do is update your software again. These updates usually do come after you make a repair. So, you go for it.
The Built-in QuickBooks File Doctor
All the newer versions of QuickBooks come with a built-in file doctor. However, usually, the external software is generally more recommended. Still, for certain minor errors, you can use the in-built version in the following way:
Step 1: Open the software but do not open any file.
Step 2: Go to Menu-Utilities-Repair File & Network Problems.
Step 3: Click on Browse and select the file that you need to repair.
Step 4: There will be another dropdown menu under advanced settings. Click on the option that is applicable to you at the moment.
Step 5: Enter your admin ID and password and click on Next.
Step 6: Once the diagnosis is done, open the file and check.
What is the Difference Between the In-Built QB File Doctor and the External File Doctor?
There are major differences between the two even though their basic functionality is the same.
Firstly, the external QuickBooks File Doctor is a separate software for you to install, independent of the main QuickBooks software. On the other hand, the built-in file doctor is part of the main QuickBooks software – it is not installed separately.
Secondly, with the external QuickBooks File Doctor, you can repair any file or network error in your computer. However, the built-in doctor restricts to repairing QB files only.
Thirdly, there are limitations to the type of errors both the software fix. While for the external software, it is restricted to a few QB errors, corrupt or damaged files and networking issues, the in-built one fixes any QB file only.
Limitations of QB File Doctor
Even though it is a great software, following are the problems it is yet to overcome:
It can only be used in the USA, UK, and Canada.
The built-in doctor is only supported by Server 2003-2012 and Windows 7, 8, and 10.
The QuickBooks File Doctor cannot repair any file larger than 2 GB.
You cannot use the software in offline mode.
Only the administrator is allowed to use the software.
To Sum it Up
There is nothing better than having a software that can fix things for you. QuickBooks File Doctor has made it possible for repairing two major problems on our own – networking and corrupt files. Whether the file belongs to QB or not, the external software can fix it for you if it is corrupt. So, are you ready to download it?
For more support articles on QuickBooks and Point of Sale, please visit https://qbtechs.com.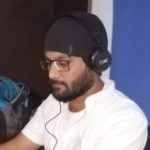 Kamran Sharief
I write about technology, marketing and digital tips. In the past I've worked with Field Engineer, Marcom Arabia and Become.com. You can reach me at kamransharief@gmail.com
Related posts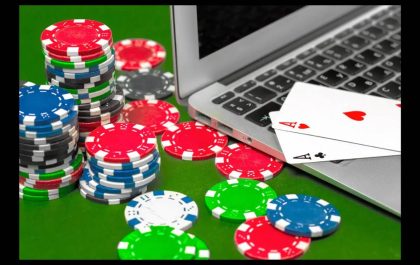 Unleash Your Luck with Online Slots: The Thrills and Rewards of Virtual Gambling
The Thrills and Rewards of Virtual Gambling In the rapidly evolving world of online gambling, virtual slot machines have emerged…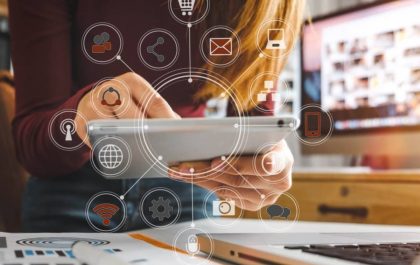 Furniture E-commerce Content Marketing: 5 Tips to Boost It
Introduction In the competitive landscape of furniture e-commerce, content marketing plays a crucial role in attracting and engaging customers. Creating…