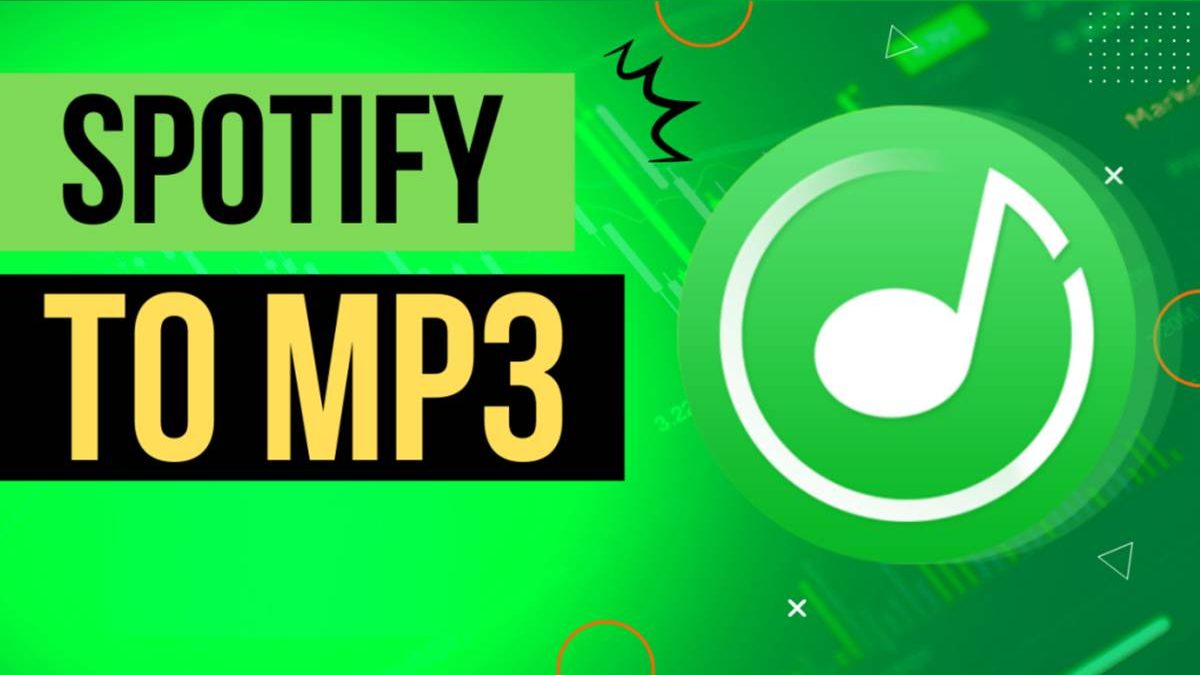 Introduction
A professional tool, NoteBurner Spotify Music Converter, can convert Spotify tracks to MP3, AAC, WAV, AIFF, FLAC, or ALAC format while maintaining 100% lossless quality.
Features of NoteBurner Spotify Music Converter
Download Spotify Songs, Playlists, Albums, Podcasts, and Radios
NoteBurner is a very competent audio converter. Spotify Music Converter was developed to make it easier for users of Spotify Free and Premium to convert 82 million songs, playlists, albums, podcasts, and radios to high-quality real audio files at a rate of 10X faster, including MP3, AAC, ALAC, and more. Following conversion, you will be able to upload Spotify song titles without restriction to any media player or device (such as iTunes/Apple Music, MP3 Player, car player, or other portable players).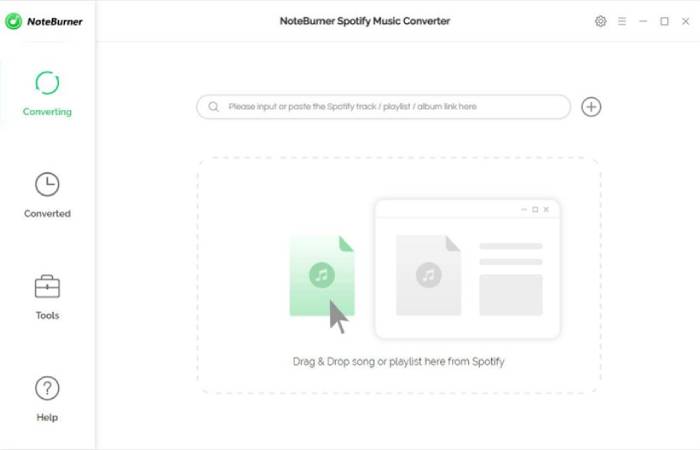 Spotify Music Can Be Converted to AAC, MP3, WAV, AIFF, FLAC, and ALAC.
You can easily convert Spotify Music songs, podcasts, and radio broadcasts from Ogg Vorbis format to normal MP3, AAC, FLAC, WAV, AIFF, or ALAC format using NoteBurner Spotify Music Converter. Want to download all the music on Spotify at once? Drag and drop your preferred playlists to NoteBurner for conversion and parsing. Remember to choose "Playlist Index" settings as well in order to save the same song order as your original playlist.
10X faster speed with no loss in quality
A convenient audio converter called NoteBurner Spotify Songs Converter enables batch conversion of Spotify music at a 10X quicker rate while maintaining 100% lossless audio quality. You can also choose an output quality between 128 kbps and 320 kbps high quality, as well as a sample rate between 44.1 kHz and 192 kHz. Before downloading your high sound quality Spotify titles, customise your preferred quality settings.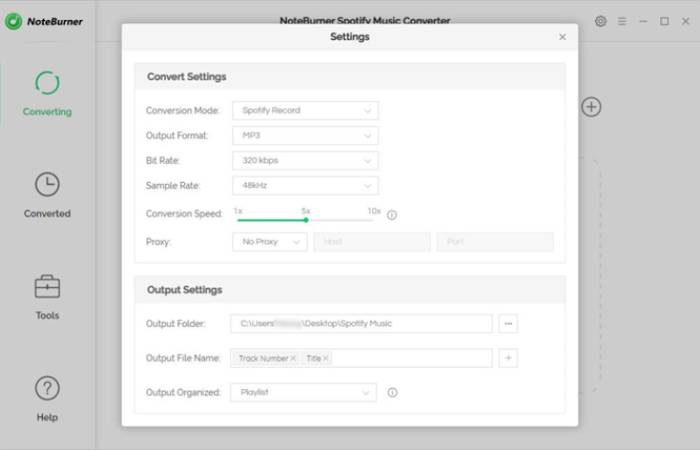 Maintain ID3 Tag Data and Provide User-Friendly Interface
Maintaining ID3 tags for each Spotify track is encouraged. After conversion, the title, artist, album, artwork, track number, disc number, and year will all still be included in the ID3 tags of the output audio files. so that the crucial metadata won't need to be manually entered after conversion.
This Spotify music recorder will simply take a few simple steps to encode the Spotify song, radio, or podcast, so no additional hardware or virtual drivers are required. Even for complete newcomers to computers, it is rather simple to use.
NoteBurner Reviews:
You can download Spotify music with NoteBurner Spotify Music Converter. Using this application, you can download MP3s from your Spotify playlist. The software will analyse and import a playlist if its URL is entered into the Noteburner search window.
How Did it Function?
NoteBurner uses its internal audio recording core to record songs from Spotify. Unlike other audio recorders, the output Spotify songs from NoteBurner won't get any quality loss or any noise. In some aspects, NoteBurner works more like a Spotify downloader.
Support to Download Songs from Spotify Free and Spotify Premium in Batches.
The best music streaming service in the world, Spotify, has a tonne of music resources and organizes them into playlists so users can shuffle and play music inside the app. Some users, however, could consider downloading Spotify playlists offline so they can listen to the music more conveniently even when there is no network connection, or saving the playlists to other devices or music streaming services for unrestricted playing.
But are Spotify playlists downloadable with a Free account? If I can keep playlists offline, how can I download numerous playlists at once to save time? The following will provide you with the solution – use NoteBurner to download Spotify playlists in bulk on all devices with or without Premium.
Can You Download Spotify Playlists without Premium?
When a user subscribes to the Spotify Premium plan, you have the option to download a complete Spotify playlist. As a result, you won't be able to directly download Spotify playlists in its app if you aren't a Premium subscriber.
Another reality is that downloaded Spotify playlists can only be played in the Spotify app, even for Spotify Premium subscribers. There are no solutions available to carry out the transfer of the downloaded Spotify playlists to other music streaming services for offline listening. Additionally, this means that you will require additional assistance, rather than depending just on Spotify's official services if you wish to download Spotify playlists in bulk in MP3 or other formats, so that you may play them more conveniently.
Support to keep original sound quality, 320kbps high quality.
Most people typically think of digital downloads when they want to download high-quality 320kbps music as local files. But it's a significant financial outlay for individuals who wish to download plenty of tunes. Is there a more affordable way to acquire lossless, high-quality MP3 music? Have you ever considered using a streaming music service, which provides access to millions of songs in high audio quality for just $10 per month? Consider using Spotify Premium.
One of the key differences between Spotify Premium and Spotify Free is that paying members get access to 320kbps high bitrate tracks for both online and offline listening. However, there are restrictions. Like other music streaming services, Spotify prohibits downloading its songs to local computers since all of its songs are locked. So under this circumstances, NoteBurner will help to download Spotify Premium songs with 320kbps high quality output.
Support to Keep ID3 Tags after Conversion
The majority of ID3 tags, including title, artist, album, artwork, track number, disc number, year, comment, genre, albumartist, and composer, will be retained by NoteBurner automatically after conversion. You can identify your iTunes streaming music much simpler with the help of these meta tags.
Support various conversion modes to choose, including recording from Spotify app or from Spotify web player.
Select "Spotify Record" in order to convert songs from the Spotify app. Or, choose "WebPlayer Download" and it will open the Spotify web player for downloading songs.  In order to meet your different needs, NoteBurner has integrated with both downloading methods that most Spotify converters provide.
You may access your music without downloading the Spotify app to any of your devices by using the "WebPlayer Download" mode. You may not want to log into your Spotify account on third-party tool, so "Spotify Record" mode helps. After conversion, you could listen to your favourite songs wherever you are, whenever, with just NoteBurner and a Spotify account.
Compatible with Windows & Mac computer, the latest Spotify app
Of course! Before your device's storage capacity is full, you can download as many Spotify songs, albums, playlists, and podcasts as you want. You may use this tool to download Spotify songs and stream on Mac, iOS, Android, and Windows to use the actual app.
Support up to 46 languages.
The world's top music converting services and products, including the Mac and Windows versions of Spotify Music Converter, iTunes Audio Converter, Amazon Music Converter and so on are all provided by NoteBurner Inc., a reputable multimedia software provider. NoteBurner guarantees to give users with free software upgrades and quick online help as a dependable streaming music downloading solution supplier.
NoteBurner Spotify Music Converter is currently available in 46 languages, including Arabic, Armenian, Azerbaijani, Basque, Bosnian, Bulgarian, Catalan, Chinese, Croatian, Czech, Danish, Dutch, English, Filipino, Finnish, French, Galician, Georgian, German, Greek, Hebrew, Hindi, Hungarian, Indonesian, Italian, Japanese, Javanese, Korean, Macedonian, Malay, Maltese, Norwegian, Persian, Polish, Portuguese, Romanian, Russian, Slovak, Spanish, Swedish, Tamil, Thai, Turkish, Ukrainian, Vietnamese.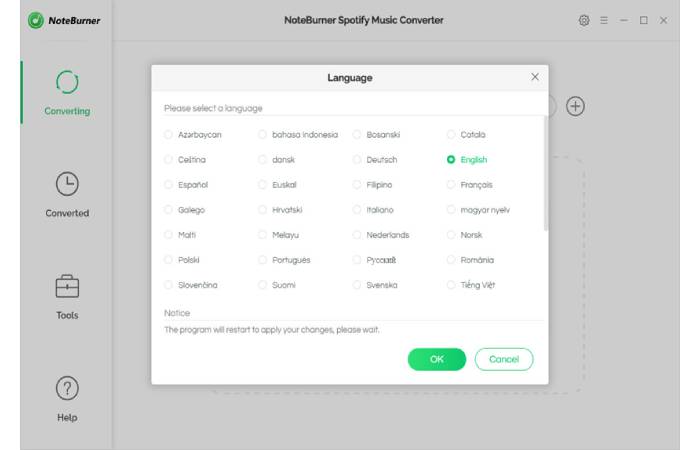 All in all, NoteBurner is a reliable choice to convert or download your streaming music to computer for offline streaming at anytime anywhere.
Related posts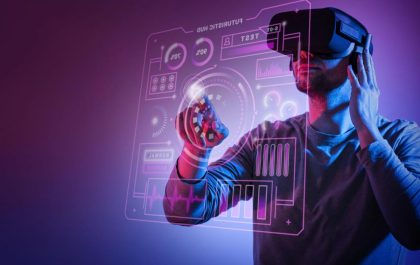 Top 10 Business Tech Trends of 2023
For organizations to succeed in the fast-paced world of technology, being ahead of the curve is crucial. Staying current on…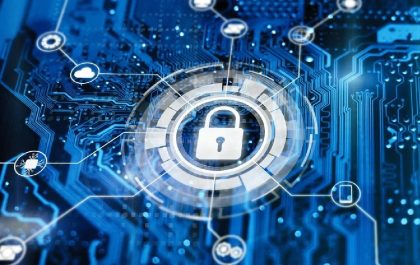 Cyber Security Behind NFTs: Are You Safe?
With the rise of cryptocurrencies, we've seen all kinds of digital assets hit the market. NFTs were a craze a…