NordVPN vs. CyberGhost
As more people become aware of – and start using – Virtual Private Network (VPN) services, it's increasingly important to make sure they choose the right provider. This is because there are several fake and otherwise dangerous VPNs on the market.
Perhaps ironically, part of the problem is awareness of online privacy is becoming more commonplace.
As a result, more opportunists are surfacing with claims to provide a solution while doing nothing other than contributing to the issue. And of course, giving ISPs the ability to sell your private data without your consent only adds to the mess.
Luckily, a few legitimate VPN providers are offering real solutions. But these can be a little difficult to uncover, especially if you're relying on compromised VPN review sites.
"This is as big a problem with the industry as fake VPNs are," writes Mandee Rose, Chief Editor for VPN comparison siteTheVPNShop.com. "However, by taking a firm stand against allowing affiliate programs to sway reviews, we were able to identify two of the most trustworthy VPNs: NordVPN and CyberGhost."
And today, we're going to compare the two for you.
What is a VPN – And Why Do You Need One?
A VPN is, very basically, a network forwarding service. What this means is, instead of using your regular network connection (via your ISP), a VPN allows you to connect to the internet via private servers.
It's a little more complicated than that, of course. For a VPN service to function as advertised, it needs to include military-grade encryption standards and secure VPN tunneling protocols.
And if you don't want your VPN provider to be a threat to your online privacy, it needs to have a strict no-logs policy… preferably one that's been independently audited.
There are several reasons you might want to use a service that changes your IP address.
For example, you might live in a country that heavily censors the internet, such as China. Or you might not be comfortable with government surveillance and its big brother, global surveillance (such as the 5/9/14 Eyes Alliance).
But it could also be as simple as wanting to watch your favorite Netflix shows while traveling away from home. After all, streaming services use geo-location censorship to limit what users can view based on their location!
However, ultimately, the best reason to use a VPN is to enhance your online privacy.
NordVPN vs. CyberGhost
While by no means the only trustworthy VPN providers out there, NordVPN and CyberGhost are generally considered two of the best.
Part of the reputation these companies enjoy is undoubtedly due to their ability to offer lucrative affiliate incentives to review sites. However, independent reviewers who don't allow money to compromise their recommendations agree that NordVPN and CyberGhost are both worth paying for.
Here's our take on these two providers.
NordVPN
NordVPN is one of the oldest VPN providers on the market – and they've put their superior experience to good use.
While there's some controversy as to whether NordVPN truly is based in Panama (as the provider claims) or is a government honeypot based in Lithuania (as some independent reporters claim), there's no doubt NordVPNoffers a strict no-logs policy.
In fact, NordVPN was the first provider to undergo an independent security audit to prove their zero-logs claim.
Additionally, in 2019, NordVPN became one of the founding members of the VPN Trust Initiative (VTI). The VTI is an independent initiative by several VPN providers attempting to establish some much-needed and long-overdue industry standards to protect users.
On top of all that, NordVPN has the second-largest server network in the industry, with 5,642 servers available in 58 countries.
CyberGhost
CyberGhost hasn't been around for nearly as long as NordVPN, but the provider has made a big name for itself nonetheless.
There are no doubts regarding CyberGhost's location at least: the provider is absolutely based in Romania. With that said, there is still some controversy as to the company's ownership.
While not openly advertised on their website, CyberGhost is owned by Private Internet (formerly Kape Technologies, formerly Crossrider). And unfortunately, the Israeli-based company has some dodgy history developing and spreading malware.
However, in-depth tests have shown CyberGhost to be 100% malware-free. The provider hasn't undergone any independent audits to prove their zero-logs claim, but nothing has surfaced to suggest any duplicity in the matter.
Furthermore, CyberGhost has the largest server network in the VPN industry: 7,100+ servers available in 90 countries. This is nearly double their server count from about a year ago, making it an impressive growth spurt.
NordVPN vs. CyberGhost: In-Depth Comparison
NordVPN and CyberGhost are the undisputed giants of the VPN industry. But neither is without some controversy.
Unfortunately, this is true for all VPN providers. Ultimately, it comes down to which controversy you're most comfortable accepting – and, of course, the many other factors that go into properly comparing VPN services.
In the remainder of this post, we'll be taking a more in-depth look at some of those factors.
1. Privacy and Security
If NordVPN truly is based in Lithuania – whether or not it's also a honeypot – then there are some privacy concerns. After all, Lithuania has some fairly strict mandatory data retention laws.
However, the independent audit (and other independent research, of course) has us satisfied that even if NordVPN is a Lithuanian provider, it can be trusted to protect users' data privacy.
Much the same can be said for CyberGhost as a Romanian provider with an Israeli parent-company. CyberGhost might not have the benefit of an independent audit, but so far nothing has surfaced to suggest any deceit.
Both providers pull out all the stops when it comes to security features too. NordVPN uses the highly secure 256-bit AES-GCM encryption standard. CyberGhost doesn't reveal whether the GCM or CBC variant is used, but it is confirmed the provider offers the same military-grade encryption.
NordVPN and CyberGhost alike also use highly robust leak protection measures and the best possible VPN protocols. Where the two tend to branch off in separate directions are in some of the additional features.
Double VPN, for example, is offered by NordVPN, but not by CyberGhost. This is a great security feature that allows you to double your encryption and further mask your location. CyberGhost offers NoSpy servers instead, which are something of a premium feature but offer suitably high additional security.
2. Streaming Capabilities
Whether it's to unlock Netflix libraries not available in your region (or while traveling) or to jump the gun with access to Disney+, a VPN goes a long way in getting around the geo-blocks streaming services use.
However, not all VPNs are created equal in this regard. Streaming services have been using highly effective anti-VPN software since 2016 and many VPNs have given up trying to beat them.
Luckily, NordVPN and CyberGhost aren't among that number.
NordVPN offers its Smart Play feature, which can help you connect to servers that have been specially optimized for streaming. CyberGhost's comparative would be the list of streaming servers, which are additionally marked for specific streaming services like Netflix and BBC iPlayer.
With that said, NordVPN is a little ahead of CyberGhost when it comes to bypassing internet censorship in general. Cyberghost has openly admitted to being unable to provide a safe, reliable connection in countries such as China, where VPN usage has been criminalized.
3. Pricing and Support
Both providers use similar subscription setups, with a monthly, yearly, 2-year, and 3-year option.
On a month-to-month basis, NordVPN is the cheaper of the two at $11.95 vs. CyberGhost at $12.99. But thereafter, CyberGhost offers lower prices: $71.88/year, $88.56/2-year, and $99/3-year. By comparison, NordVPN charges $83.88/year, $119.76/2-year, and $125.64/3-year.
All of NordVPN's subscription plans offer a 30-day money-back guarantee. CyberGhost matches that offer, while its 3-year plan comes with a 45-day money-back guarantee.
Both NordVPN and CyberGhost are highly user-friendly services. But if you ever need a helping hand, their 24/7 support is always happy to oblige in a prompt, friendly manner.
4. Speed
For almost all VPN usages, speed is an important consideration. This is especially true if your primary reason for having a VPN is to stream content.
This is another area where NordVPN pulls ahead of CyberGhost VPN. While not necessarily a universal experience, during our tests we only experienced a 7.3% drop in internet speed (with vs. without VPN) while using NordVPN. Despite having a higher number of servers, CyberGhost left us with a 20.5% speed reduction. If you're wondering what is the fastest VPN, then you cannot go wrong with NordVPN.
Final Verdict
NordVPN vs. CyberGhost – who wins?
It's largely a close call, though NordVPN does beat CyberGhost on a few accounts. But that's our experience – ultimately, the best way for you to decide which of the two VPN providers is better for you is to give both a try.
As an overall observation, however, we will admit NordVPN is our preferred choice.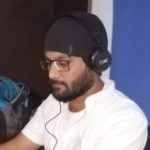 Kamran Sharief
I write about technology, marketing and digital tips. In the past I've worked with Field Engineer, Marcom Arabia and Become.com. You can reach me at kamransharief@gmail.com
Related posts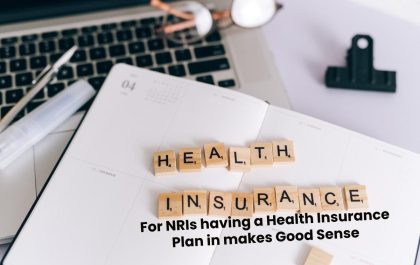 For NRIs having a Health Insurance Plan in makes Good Sense
Introduction Living as a non-resident Indian (NRI) comes with its own set of challenges, and one of the most crucial…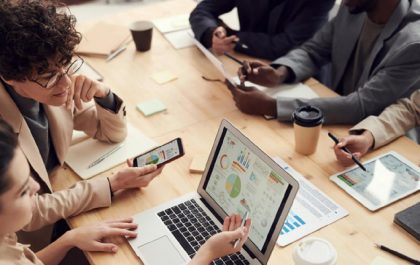 Measuring Success: Assessing the Impact of Collaborative Learning Benefits
Collaborative learning, at its core, is an educational approach wherein individuals work together to achieve shared learning goals. This method…