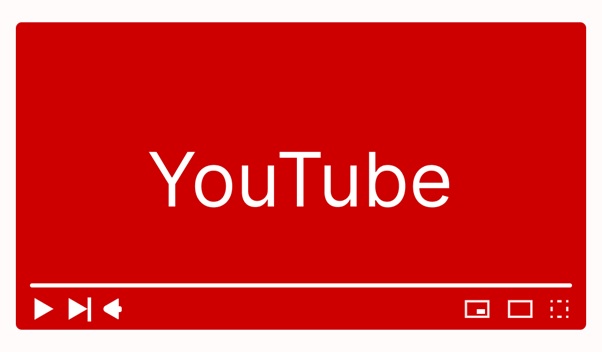 The YouTube channel header is located at the top of the page, so it is the one that the visitor sees first. The original design of the banner and a spectacular description will help to interest the user and contribute to the subscription to the channel. In this article, you will learn how to create a header for a YouTube channel. And if you need an effective and modern logo, use the Turbologo online designer.
What is a banner
The banner, or "header", is an important design element of a YouTube channel. This is the first thing a user sees when they open your blog – and on YouTube, as elsewhere, they are very often met by clothes.
The cover can also be used to improve brand awareness or the author of a video blog, draw the attention of visitors to sweepstakes and promotions, advertise external web resources, and solve other marketing and commercial tasks. So the picture is worth a thorough work.
How to make a banner for a YouTube channel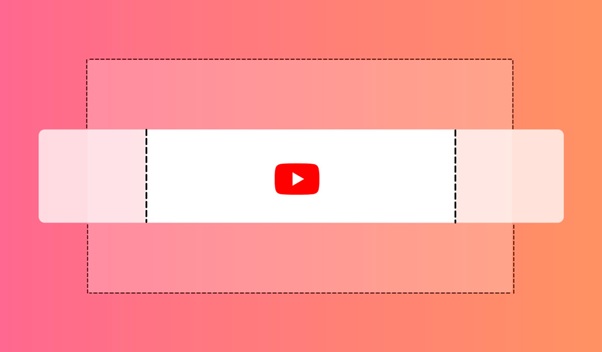 Technical requirements for a banner in 2022
First, let's look at the size of the image that can be uploaded as a YouTube banner. Here are the platform limitations:
Recommended image size: 2560 x 1440 pixels;
Minimum size: 2048 x 1152 pixels;
Aspect ratio 16:9;
Maximum size: 6 MB;
Acceptable formats: JPG, GIF (not animated), BMP, PNG.
It is important to take into account not only the overall size of the picture, but also the size of the area on which the text and main images will be located. YouTube crops the banner on small devices: if there are some inscriptions close to the edge of the image, they will not be visible on the smartphone.
All important information should be placed in the "safe area" in the center of the banner:
For large screens (TVs, computers) – 2560 x 423 pixels;
For tablets – 1855 x 423 pixels;
For smartphones – 1546 x 423 pixels.
Focus on the smallest area "for smartphones". If you manage to fit all the most important things in it, then you can be sure that your banner will be displayed correctly on all devices.
YouTube Channel Banner Ideas
YouTube channel banners come in many varieties. Apart from size restrictions, there are no other regulated rules. There are no recommendations on what should be displayed in the "header". Therefore, you can give free rein to creativity and design the way you want.
A banner can be made informative and useful – for example, mark a schedule for publishing new videos on it. Or you can just make a cool picture that will attract the attention of users. Both options are great.
If you haven't decided what you like yet, here are some ideas for inspiration.
Personalized
A reliable way is to place a photo of the author of the channel in the banner. This option is popular with many top vloggers and other celebrities. If you want to pump up your personal brand, perhaps you should consider this banner format – this way you will focus all attention on yourself.
Minimalistic
A simple option is a minimalistic cover with a simple background, no details and a large logo in the middle. It often looks stylish – it is not for nothing that Chanel, Louis Vuitton and Vogue channels are decorated in this style.
Making such a cover is not difficult – especially if you already have a designed logo and selected colors that go well with it.
Thematic picture
If minimalism is not for you, then you can choose a thematic picture for a banner on YouTube. This is a good option for travel blogs, artist and craft channels. Getting to such a channel, the viewer will immediately understand what to expect from the videos that are posted on it.
Collage
If there are a lot of good pictures, then you can make a collage for the banner. This variant is often found on movie and book review blogs. For example, a picture with characters from various films and TV series signals that this channel talks a lot about cinema and immerses itself in this topic as deeply as possible.
Art
Another option for creative people is a painted cover. A fairly common choice among artists and graphic designers who want to immediately show their creativity and attract even more like-minded people.
Important release
Some blogs use the channel banner as a free advertising platform. For example, "Kinopoisk" and Netflix announce premieres, including in the "header" of the YouTube channel.
YouTube musicians also often resort to this technique: the "header" of the channel is a great place to announce the release of a new song. This method has one drawback – the picture will have to be changed quite often. You can't download it and forget about it for a year or two.
With timetable
Some bloggers indicate in the "header" the schedule for the release of new videos on the channel. If you plan on sticking to a strict schedule, it might be worth letting your followers know. This can help grow your audience. The main thing is to keep the promises posted in such a prominent place and really publish the videos according to the schedule.
How to make a header for a channel: tips
We've covered all the basics of creating a YouTube banner. Finally, we will give you some design tips.
1. Use a single style per channel
Any marketer will confirm: it is important and necessary to maintain the style of the brand. If your channel is designed in the same style, over time, viewers will begin to associate certain colors and images with you, they will remember you more often – and this will positively affect the growth of the blog.
We recommend creating banners, logos and even video covers in the same style. So you will increase the recognition of the channel, and simply make it more "combed" and attractive.
2. Use high quality image
It may sound obvious, but still: make sure that the image you upload for the "header" on the channel is of good quality. This applies not only to the banner itself, but also to the elements that you place on it. The photo of the leading channel should be professional, well-lit. Additional icons and images are crisp and bright.
3. Do not overload the banner with text and details
We advise you to choose only the most important elements for you personally. Focus on your goals. Do you want to focus the viewer's attention on your photo? Then, you may have to sacrifice calls to subscribe to the channel and look at social networks. Need to post a release schedule for new videos? In this case, it is better to avoid additional small details.
If you see that the picture is still overloaded, try replacing the background with a more neutral one and try other fonts for the inscriptions.
4. Watch the composition and color compatibility
To make the picture pleasing to the eye, use the rule of thirds or symmetrical composition.
And try to choose colors that look good next to each other. Beginners are advised to use complementary and analog color schemes – these are win-win options that are easy to work with.
That's all! We told you everything we knew about how to make a header for a channel. We hope our tips will help you create a cool banner for your blog. Good luck!
Related posts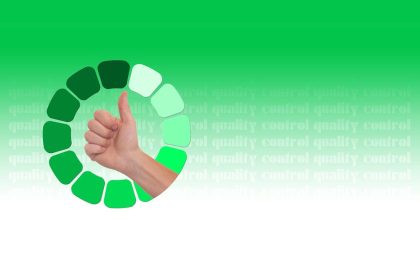 WCAG Compliance: Is It Required for All Websites?
Web accessibility has taken center stage in discussions surrounding inclusivity and equal access to online information. The Web Content Accessibility…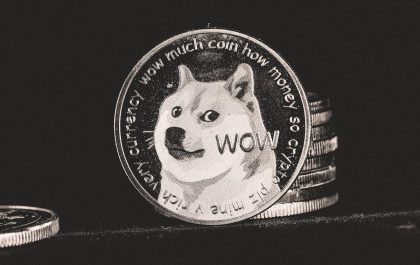 Securing Your Stash: The Importance of Safety in Online Crypto Casinos
Cryptocurrencies have disrupted the financial world in unprecedented ways. This digital revolution has not only changed how we view money…