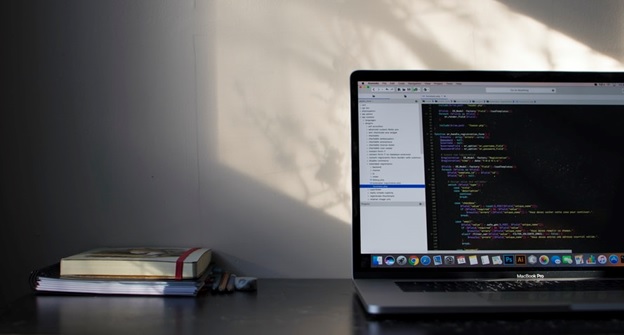 How The Manufacturing Industry Uses Custom Software
The manufacturing business is utilizing the possibilities of custom software development solutions to optimize effectiveness and efficiency. The manufacturing industry is becoming more mechanized and technologically advanced. Although you cannot dispute the growing relevance of software, particularly in the manufacturing industry, as it allows firms and organizations to simplify operations and confront day-to-day difficulties. A manufacturing company is a massive effort with several departments and operations. As a result, the manufacturing industry uses
customized software more than most other firms.
For instance, for delivering some food such as meat or fish, they should be supplied into refrigerators at a specific temperature to maintain quality. A driver could be informed if the temperature exceeds the predetermined threshold by installing contemporary thermometers in vehicles and using linked software. A seafood ERP www.inecta.com/seafood
) can help control transportation, vessel management, maintaining food safety, catch weight, on-board accountability, and more concerns throughout the supply chain.
Types of Manufacturing System
IT solutions for manufacturing were available for a while, but as technology improves, it will play a larger role in all parts of the business, including the production process. Most manufacturing businesses had either used or planned to implement ERP software.
In a word, an Enterprise Resource Planning program helps organizations in collecting data from various departments, storing it in one location, and managing this to fill the demands of the whole company; all for a lifetime. An ERP enables anybody with a specific degree of access to acquire essential information without having to do it through numerous employees in different departments, facilitating the execution of activities requiring data from even more than one sector.
Monitoring of the workforce, monitoring activities by floor, accounting, management of the life cycle, order administration, management of the supply chain, raw material, and consumables tracking, tracking of completed products, production process monitoring, quality assurance, asset management, and tracking usage, GPS tracking of cargo/freight, and inventory tracking in a warehouse are some examples that show ERP software can help manufacturing businesses do better.
This study was conducted some time ago, and nowadays, ERP software alone cannot provide a significant competitive edge. Integrating ERP systems with IoT devices is one of the current trends in industrial software development.
The Internet of Things provides technologies for remotely monitoring and controlling technology and machinery. In your daily life, you refer to these systems as smart gadgets, and they are always there. IoT devices in production could reduce costs while increasing productivity.
What Type of Software Can Manufacturing Business Use?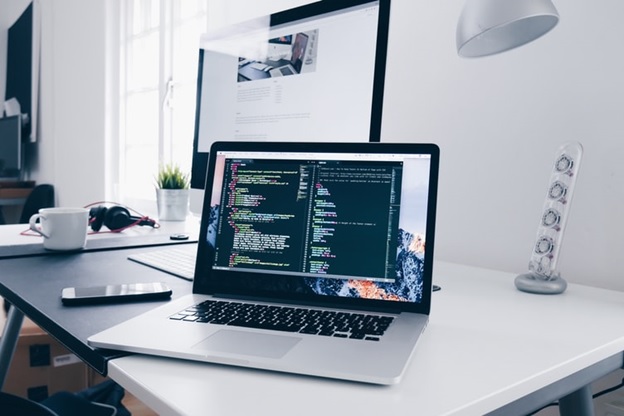 Because of the number of manufacturing companies, we've compiled a list of the most evident qualities that most manufacturing companies require.
Monitoring Machines and Assets
If your manufacturing company employs moveable gear, such as in building or delivery, a sensor system and a linked mobile app can assist track the actual location of each type of hardware, whether it has left a site or is still on the property.
The technologies used to create tracking software for a manufacturing company are comparable to the technologies used to create apps for trucks. In those apps, people need to use GPS so they can find each other.
Keep a Check on Asset Conditions
It is also feasible to establish a system that links to the onboard computer of a machine and sends information to the employee's smartphone. This way, an employee can see a machine's fuel level, how long the engines have been running or idle, and how far it has traveled. This data may be used to plan operations and avoid harm caused by ignored maintenance.
Devices can measure equipment calibration and operation in current assets such as factories. This would not only help to cope with maintenance, but it may also be useful in guaranteeing the quality of a finished product. In most cases, poor equipment calibration results in a defective product.
Predictive Maintenance
A business owner, manager, or maintenance professional can forecast potential future failures by integrating information from sensors with information about prior malfunctions and maintenance through enterprise resource planning and utilizing artificial intelligence. This information can assist company owners in performing preventative maintenance, saving their money, and preventing downtime that would otherwise be spent on repair.
Ensuring Delivery Conditions
It is critical to maintaining particular conditions in the vehicle while transporting fragile or perishable products. For instance, for delivering some food such as meat or fish, they should be supplied into refrigerators at a specific temperature to maintain quality. A driver could be informed if the temperature exceeds the predetermined threshold by installing contemporary thermometers in vehicles and using linked software.
Monitoring Inventory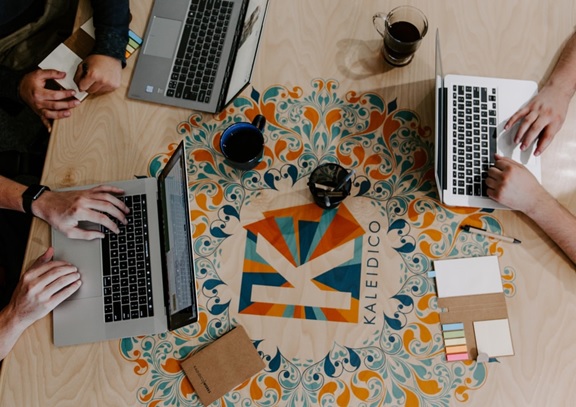 When you walk through the checkout line at a shop, the cashier uses a barcode scanner to read each product's title and price. Track inventory may be used in a similar way; an employee can scan barcode labels, QR code, or any sort of tracking chips to go over the whole of a factory. Data may then be transmitted to a local computer or the cloud and viewed via a linked app. This substantially simplifies the entire tracking process, decreasing staff burden, lowering the number of potential errors, and also speeding up the entire process.
Additionally, contemporary tracking chips can broadcast their locations on their own, eliminating the requirement for a barcode reader staff.
Workforce Monitoring
Employees using key cards to enter premises is the most basic form of this. Programmers developed those key cards to tell the system whose employee each card relates to, what rights the employees have, and when the employees have entered and left the premises.
But, there is another reason to employ workforce tracking software solutions; to increase workplace safety.
The Benefits of Using Custom Software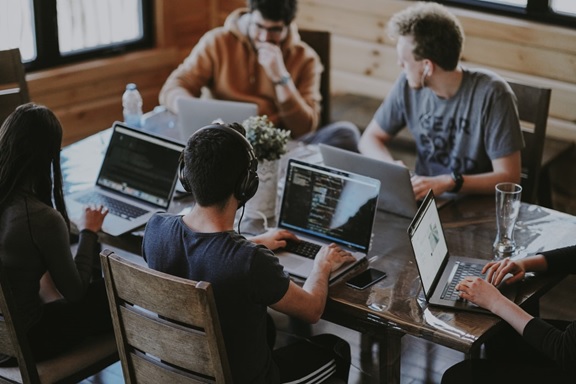 Here are some of the benefits of custom software development brought to the business.
Personalization
Daily, the custom software can manage all of your company's activities. These are the user-friendly software programs that are ideal for your company. Having software that does precisely what you need it to do simplifies your life.
Cost-Effectiveness
Custom software development is more expensive. Let's look closer. In the long term, you will find it worthwhile. Some of these software solutions don't require continual modifications in the manner that Off-the-shelf software does.
Integration
Because this type of software is specifically intended to manage your day-to-day numerous company activities and processes and assist you to enhance things as well as ease the transition, it may integrate easily in your business process.
Support and Maintenance
Custom software has several advantages: it is more dependable than off-the-shelf software, and it ensures efficient technical assistance. Because you know that hackers are not aware of the system, as they are with off-the-shelf software, the custom software solution offers you optimum protection with low possibilities of compromise and infiltration.
Last Word
It is critical to ensure your software not only works effectively in theory but also helps you in practice. Custom software can be a good choice for you to use because it aids in the development and effectiveness of your organization.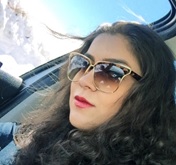 Author Bio:
Ayla Anderson is an avid reader and an enthusiastic blogger who writes articles on home improvement, business, Family and beauty. She is also an MBA student who spends much of her time giving advice to newly small businesses on how to grow their businesses. You can follow me on Twitter.
Related posts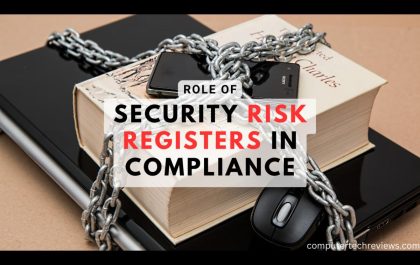 Role of Security Risk Registers in Compliance with Industry Standards and Regulations
In today's rapidly evolving technological landscape, businesses face an ever-increasing array of security threats and regulatory requirements. To navigate this…