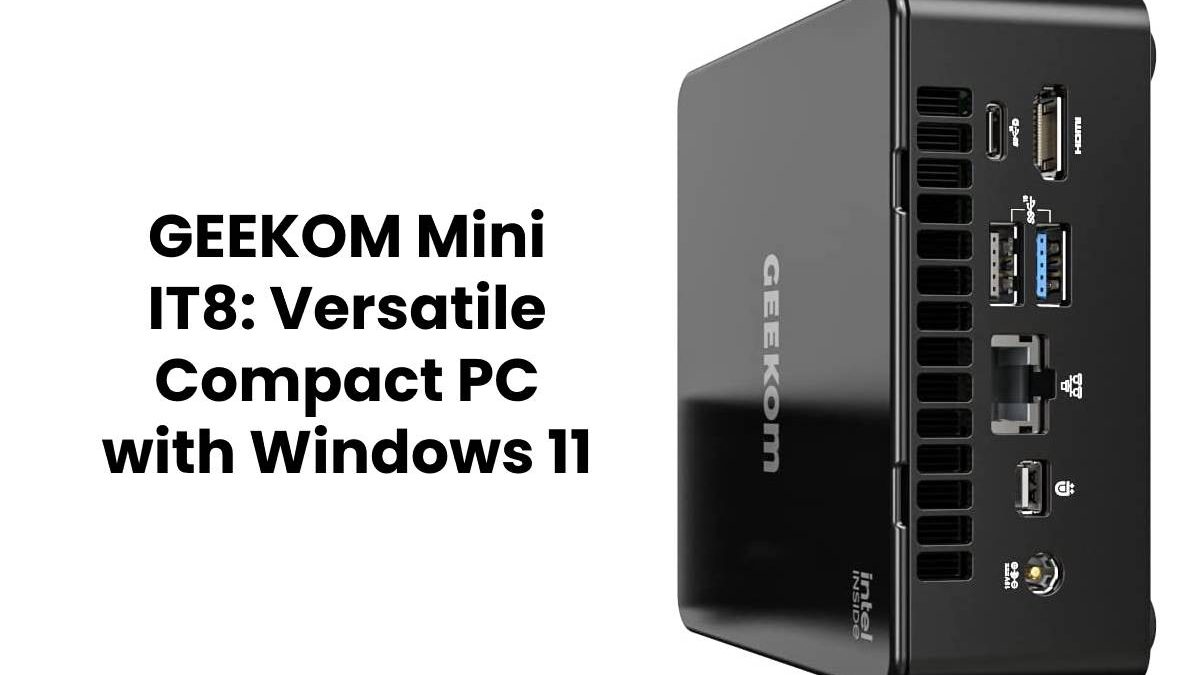 Try this portable yet powerful GEEKOM Mini PC, and you will love it.
Powered by a high-performance 8th-generation Intel® Core™ i5 processor (4 Cores, 8 Threads, up to 3.8GHz, 6 MB Intel® Smart Cache) and Iris Plus Graphics 655 GPU (up to 2350MHz), this pocket-sized small desktop PC has super processing power to cope with all of your daily PC needs smoothly. Its powerful CPU allows you to run the most popular programs, including VS CODE, ZOOM, WPS, PS, and others you may need. Thus, it is ideal for office work, home theatre, gaming, and more.
The small form factor Mini PC is a well-performing Mini PC running the latest Windows 11 Pro OS out of the box. You can improve your focus with a simpler, more intuitive experience and effortless navigation with the most advanced version of Windows OS. Using the updated Start, Taskbar, and Navigation Center, you can accomplish more in fewer steps.
It features dual-channel DDR4 (either 8GB or 16GB of RAM, expandable up to 32GB); Its dual-channel SODIMM DDR4 memory boosts reading and writing speeds by 50% over DDR3. Dual-channel technology, with double storage bandwidth, reduces delay time and power dissipation by 20%, achieves simultaneous read and write, and reduces waiting time by more than 50%. It has has an M.2 Kingston SSD, 256 or 512GB of on-board storage, and can be expanded up to 1TB. And its 2.5-inch SATA hard drive slot supports an HDD storage expansion from 128GB to 2TB.
The GEEKOM Mini IT8 supports 4K UHD video output and allows for up to four displays via HDMI 2.0, Mini DP, and USB-C port. In this case, you can watch movies, browse the web, or view photos in stunning clarity.
Comes with three USB 3.2 Gen 2 ports, two USB-C ports, one HDMI port, one Mini Display Port, one Gigabit Ethernet Port, and an SD card reader. The GEEKOM mini computer also comes with Gigabit Ethernet, 2.4G/5G dual-band WiFi, and Bluetooth v4.2 for increased connectivity and flexibility. You can easily connect the Mini IT8 to a wide variety of devices, including speakers, keyboards, mice, headsets, 3D printers, lasers, CNCs, projectors, TVs, cameras, ATEM MINIs, monitors, etc.
Measures at only 117x 112 x 45.6 mm, weighs about 1kg, compact and lightweight, the space-saving GEEKOM Mini IT8 is easy to mount on the back of the monitor or into billboards. And its sturdy and refined aluminum design keeps components safe while boasting a unique texture that matches your home or modern office.
The GEEKOM Mini IT8 allows for easier disassembly and assembly as a freely configurable Mini PC. Like other Energy Star* certified products, it helps you save energy and save money, thanks to its higher efficiency, more reliable performance, and safer usage. You may be surprised that it consumes 0.88W power only in sleeping mode. So to say, it helps reduce the environmental impact while lowering operating costs for your business.
We're confident that with the cutting-edge technology from Intel, this GEEKOM Mini PC is the best fit for you. An awesome Mini PC like the GEEKOM Mini IT8 is pretty good for daily usage. If you want to use this as an everyday PC for everyday web browsing, work, video and streaming, this little thing will work out really well. Furthermore, because of its most useful configuration, high-quality components, and favorable price, it is also widely used in business meetings, medical care, industrial control, home entertainment, holiday gifts,etc.
Related posts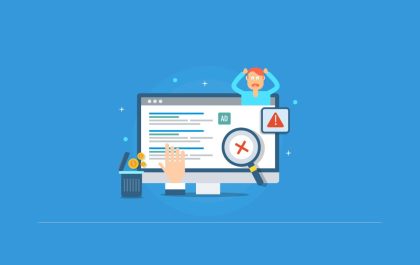 5 Common PPC Mistakes to Avoid and How to Fix Them
5 Common PPC Mistakes to Avoid and How to Fix Them Are you tired of investing time and money into…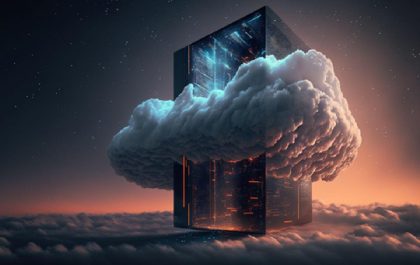 How to Choose the Right VPS Server for Your Needs
In today's digital landscape, selecting the right Virtual Private Server (VPS) holds the key to a successful online presence. With…