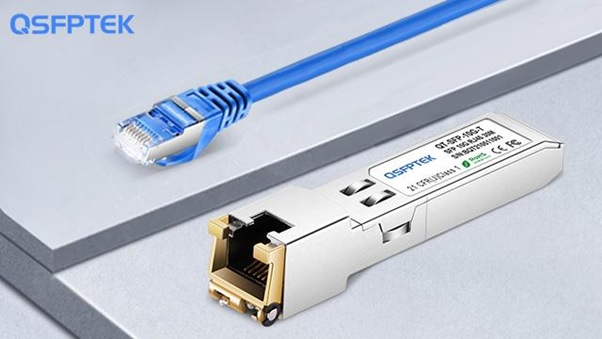 FAQs About 10 Gigabit Copper Cable System
What are the advantages and disadvantages of 10 Gigabit copper cables in data center cabling?
In the data center cabling system, due to the high requirements of bandwidth, especially after the data center adopts virtualization technology, the increasing data flow, and pressure force users to choose higher-level Ethernet to support the application of the data center. Cat6a has attracted more and more attention because it supports 10 times more data traffic than the Cat6 system. Since 2012, a large number of 10 Gigabit LOM copper ports have been deployed in the server ports of the data center, which has gradually increased the application of cat6a in the data center. These are the advantages of 10 Gigabit copper cables that can be seen in the data center and one of the reasons why the data center chooses 10 Gigabit copper cabling. In the data center, especially with the advent of cloud computing, 10 Gigabit copper cable can ensure high-speed and stable information transmission with its abundant bandwidth.
I think the shortage of 10 Gigabit copper cabling is the increase of initial investment cost and the difficulty of construction and management. Especially in the current popular high-density data center, the wire diameter of 10 Gigabit copper cables makes it have to occupy more space. Secondly, 10 Gigabit applications have a variety of transmission media and interfaces. Compared with optical fiber, the power consumption of copper 10 Gigabit port is significantly higher than that of optical fiber interface, which is incompatible with the current green energy-saving direction of the data center. Both of these will affect the application of Cat6a cabling.
What are the advantages of 10 Gigabit copper cable over optical fiber?
10 Gigabit copper cable has a lower cost than optical fiber. Data center administrators have a variety of 10GbE interface options, including CX4, SFP+ optical fiber, SFP+ DAC direct copper cable, and 10GBASE-T. Today, most choose 10GbE fiber or SFP+ DAC. However, the limitations of these interfaces hinder their wide adoption in data centers.
The cost of the optical fiber link is too high, and SFP+ DAC is limited by 7m distance, so a complete infrastructure upgrade is required. CX4 is an older technology and cannot support high density. For 10GBASE-T, the previous view was that the power consumption was too large, so it could not be widely used. At present, these problems have been solved, and the latest manufacturing technology can greatly reduce the power consumption and cost of 10GBASE-T. Using 10GBASE-T in the data center has the advantages of increasing bandwidth, improving flexibility, simplifying infrastructure, easy upgrade, and cost-saving. At the same time, it also has the advantage of downward compatibility with Gigabit Ethernet.
Optical fiber is usually used in the park and backbone, and copper cable is mostly used in the machine room and work area. The places where they give full play to their advantages are different. Compared with optical fiber, copper cable has good compatibility with data center IT equipment and PoE interface and is easy to use and maintain with high convenience. Compared with expensive optical fiber interfaces and devices, copper cable has higher cost performance and occupies an increasing share in dealing with 10Gbps data traffic. However, 10GBASE-T adopts complex physical coding technology, and price and power consumption have also become factors hindering the popularity of 10 Gigabit copper cabling.
What types of projects are 10 Gigabit copper cables suitable for?
10 Gigabit copper cable is suitable for data center projects and is ready for the high-speed copper interface. In fact, the biggest advantage of 10 Gigabit copper cable is that the anti-interference ability of physical layer transmission is greatly improved, so there is no problem using 10 Gigabit copper cabling for key links. In addition, 10 Gigabit copper cable is also a good choice for noisy environments.
Enhanced Cat6a copper cabling system is most suitable for information equipment that requires cheap network card cost, information equipment that often needs to be plugged in and out of connectors, transmission lines that need to reduce energy consumption, workplaces that need more "leather" equipment, application environments that can be interchanged or backed up with other copper cabling systems, and equipment that needs Poe power supply. The most intuitive of these scenes is the work area in the intelligent building, PoE-powered IP phone / wireless AP/HD camera, and the data center server cabinet that is backed up with a KVM system. Since these applications are widely used in intelligent buildings and data centers, enhanced Cat 6 copper cabling can be used for any type of project.
Conclusion
The above-mentioned FAQs have introduced the pros and cons of the 10 Gigabit copper cable system, comparing the common two 10GbE interconnection options including 10GbE optic fiber and 10Gbe copper cable interconnection, such as 10G SFP+ DAC cable and 10GBASE-T SFP+ module. Whether you are looking for 10G fiber optics or 10GBASE-T copper transceivers and DACs, you will find it at QSFPTEK. All these high-performance parts can be bought from QSFPTEK at pocket-friendly prices. Customer experience representatives are available round-the-clock to receive your orders and inquiries at sales@qsfptek.com.
Related posts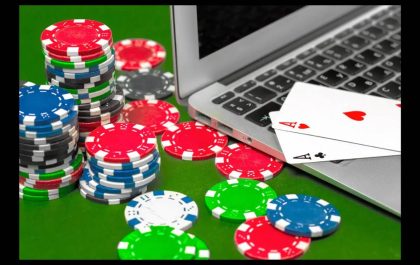 Unleash Your Luck with Online Slots: The Thrills and Rewards of Virtual Gambling
The Thrills and Rewards of Virtual Gambling In the rapidly evolving world of online gambling, virtual slot machines have emerged…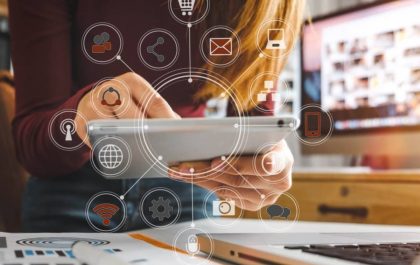 Furniture E-commerce Content Marketing: 5 Tips to Boost It
Introduction In the competitive landscape of furniture e-commerce, content marketing plays a crucial role in attracting and engaging customers. Creating…