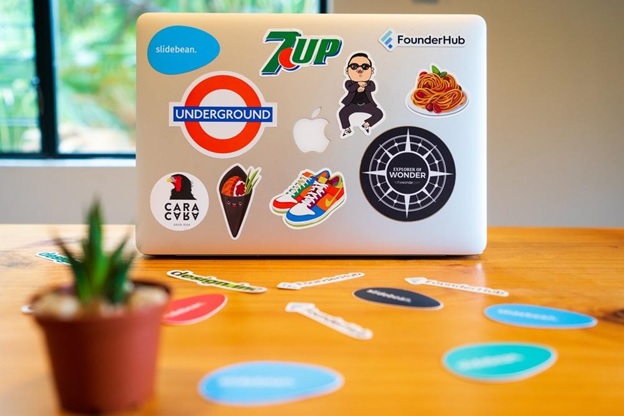 DIY Business Logo
What if you could design your own logo without spending hundreds or thousands on professional help?
In the digital age, where everything is accessible online, DIY Business logos are everywhere! Thus, there's no reason why you can't get creative with your brand design.
If you've got a good eye for design and an understanding of the principles of typography, then you can take your passion and turn it into a successful business. How? Creating a logo design with a free logo maker known as 'Instant Logo Design.'
But first, let's take a look at what it costs to hire a logo designer.
The cost of designing a business logo (alone)
Designing a logo is both fun and stressful. But, if you're a designer, you know that creating a logo can be time-consuming and expensive.
Even if you don't design logos, you may have seen some high-profile ones you recognize (Apple, Nike, McDonald's, etc.). All those logos took an artist between two and three months of work to complete.
Once they've come up with a final version of their logo, they must then go through getting it approved, signed off on, and then printed out.
The truth is, there's no specific answer to this question. If you ask designers from an exclusive community, a forum, or a Q&A website, the small businesses are willing to pay from $300-$1300 or more for their startup logo design.
Some freelance designers from websites like Fiverr charge as low as $10, while premium designers ask for a 1000++ evaluation.
That's why many people consider designing a logo one of the most expensive parts of a business. There is an abundance of services and freelance designers willing to take on this task. However, it is still challenging to estimate the cost of the project.
But as a startup or small business, would you be willing to take on a professional logo for a premium price? If not, what other options do you get?
How to get a logo done without breaking the bank?
The biggest mistake many people make when they need help with their business logo is that they assume they're going to pay someone thousands of dollars to come up with something that looks good.
But did you know that it's no longer the case? Even if you're not sure what you want or have no experience in crafting a logo, there are many great, free online tools available to you.
Let's look at one of the newest logo creator- Instant Logo Design, the design process, features, pricing, and download page.
First Impression
When I first visited the website, I could observe the simplicity and minimalistic design right away. Without any further complex designs or steps, Instant Logo will lead you directly to create a logo by typing in your brand or company name.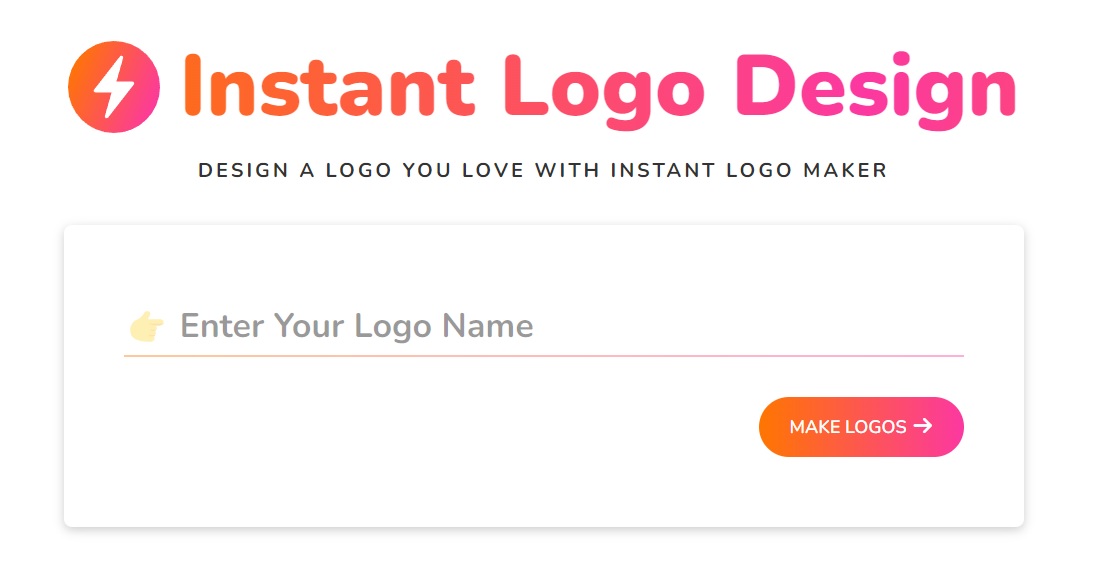 You will see a couple of sample logo designs made by different users from various industries when you scroll down. This will give you an idea of what type of logo the website is capable of.
And then, as you scroll further, you can see the features and other necessary information Instant Logo can offer, including, logo copyright, social media packages, and more!
You can even click the menu bar that leads you to thousands of logo templates (and categories like NFT, video game, minimalist, etc.), custom logo design (personalized logo from in-house designers), blog, and help or contact information.
Overall, the landing page is a bit too short, without any 'about us' page that will describe the company history, team, and even their vision and mission statement.
But, the co-founder released a statement for a revamping landing page design for the coming months. For now, I guess we just have to wait for what's in store for us.
Logo Design Process
Go ahead and type in your name to the free logo generator bar. For this guide, I used the name "Techno Consulting."
After a few seconds, the website now generates hundreds of free logo design templates. You have all the options to directly purchase them or customize them first.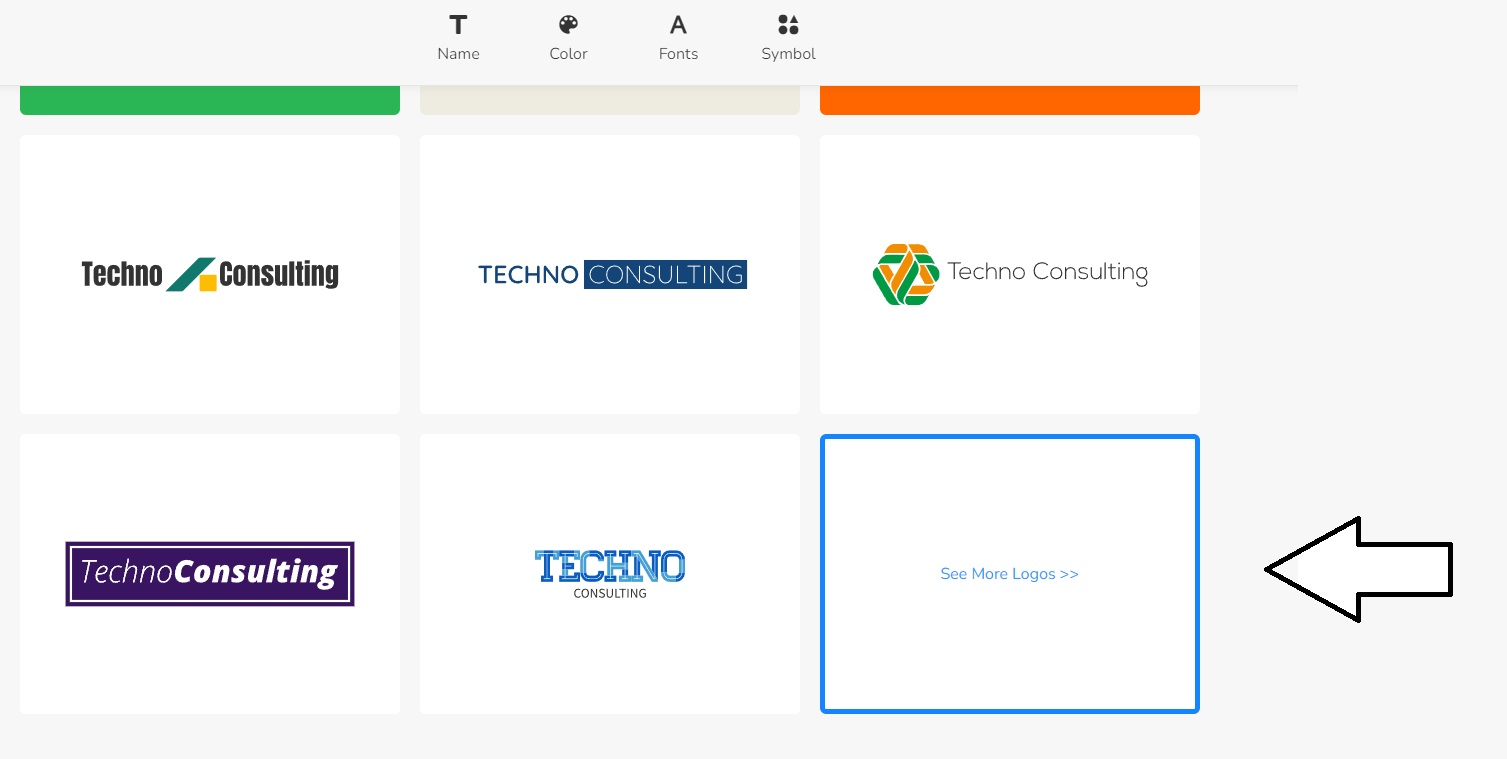 But if you don't like any of these, you can always click the "see more logos>>>" option.
Customizing Features
Once you've chosen your ready-made template, you can either save them and download it or create a custom logo based on your liking by clicking the "edit" button.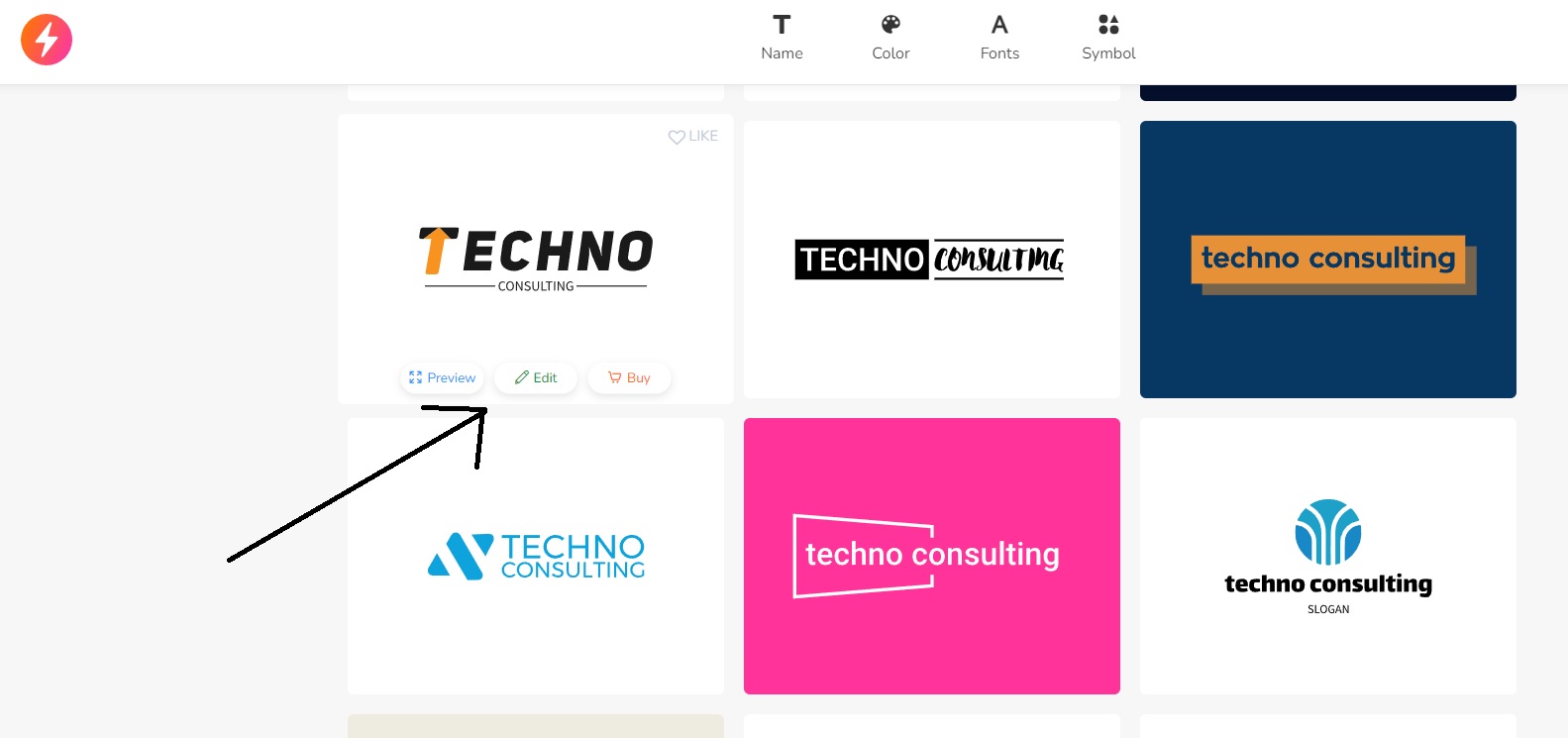 Personally, I've made a choice to customize the logo.
From here on, I've chosen among the symbols, positions, fonts, and colors categories. This will give us more options and edit the logo design better.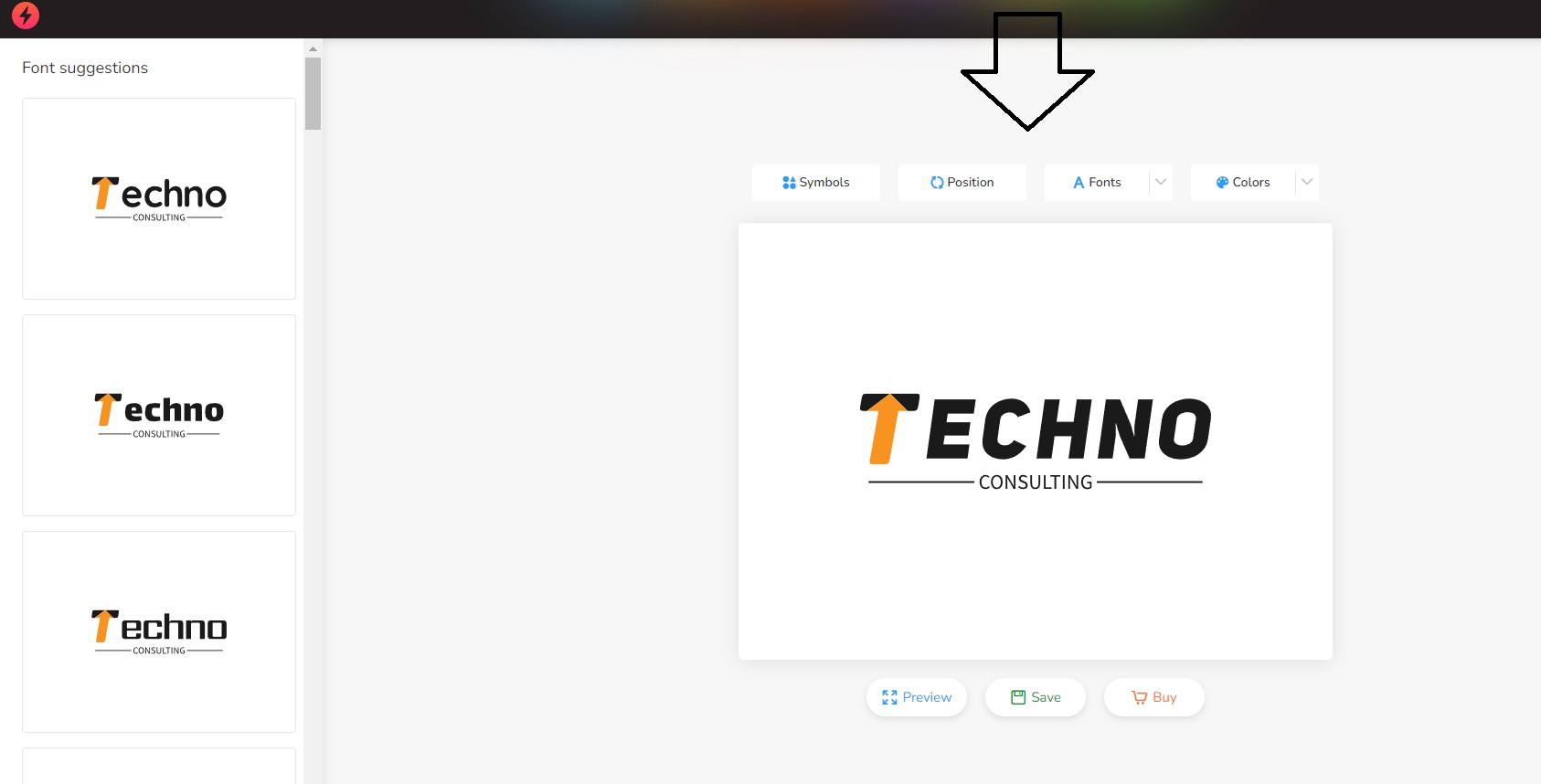 If you have no idea what or how to edit, there's a section on the left side of the screen that will help you choose, design, and make a logo better. After choosing almost everything to 'perfection,' I simply click save (for future use) or buy (if you want to download the file already).
Pricing and Packages
I was pretty surprised with the pricing for each package ranging between $29 to $99 – without the coupon. And even without promo or coupon, it's definitely achievable for startups and small business owners.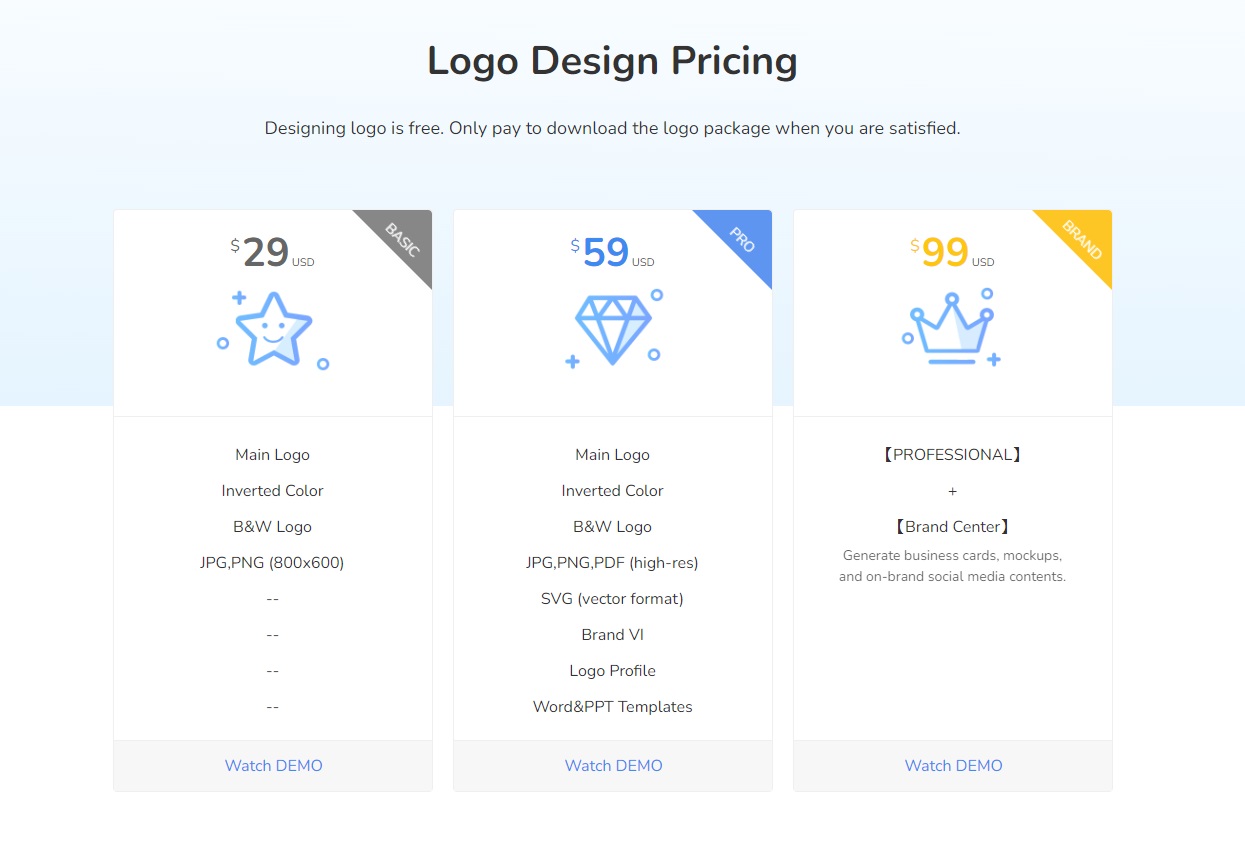 Each package – basic, pro (most recommended), and brand- has its own set of features that you can take advantage of.
In addition, they also offer Designer Fix for an additional $40 payment. This feature is mainly for brand owners who want a designer touch for a custom logo.

Cool, isn't it? This just makes the logo maker and human interaction better!
Download Editor Page
The logo center looks something like this.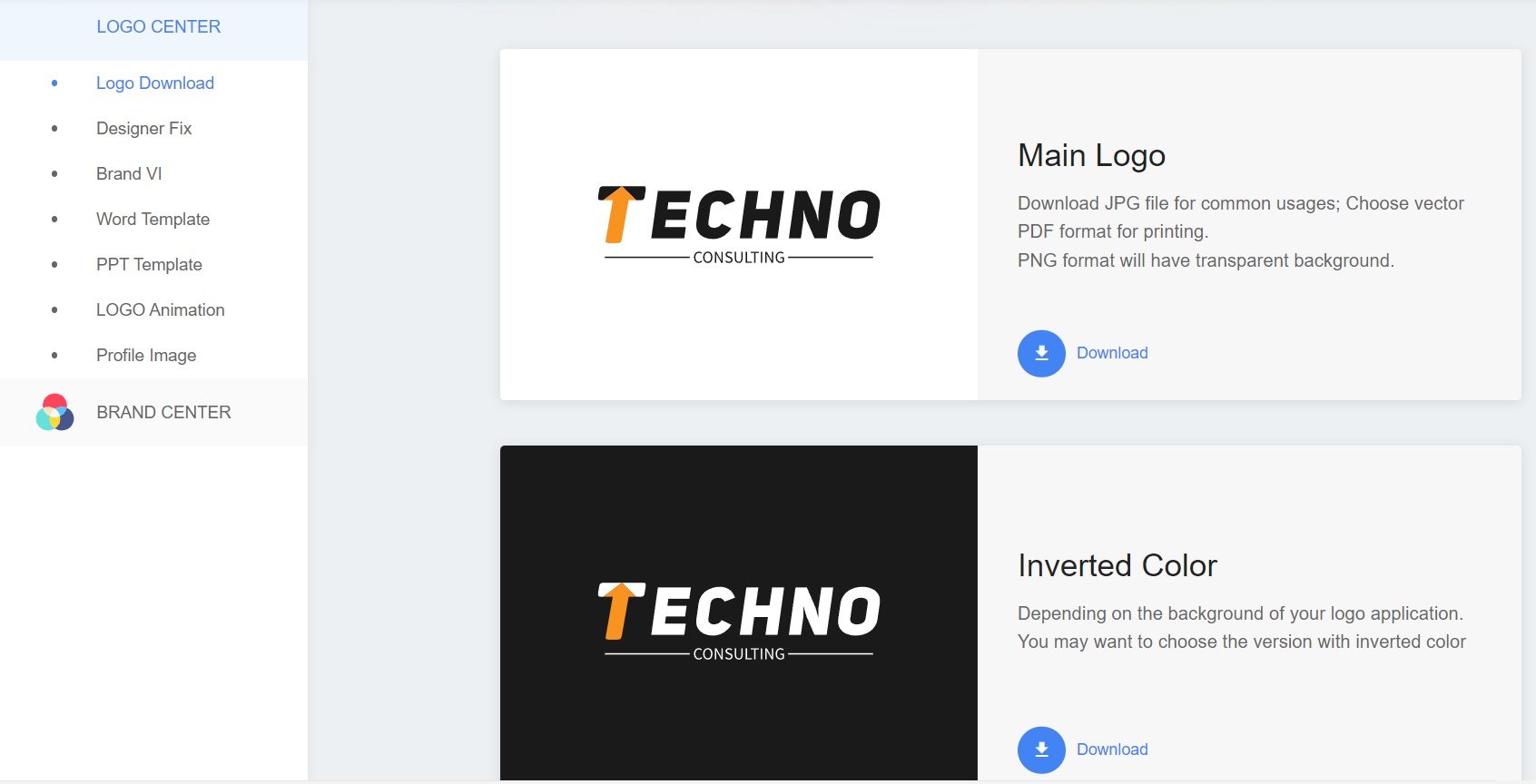 Now before you get overwhelmed, here is a bit of an overview.
Logo download – allows you to download the logo files in different formats like JPEG, PNG, SVG, and others.
Designer Fix – a personalized section for brands who want to avail logo designs by a professional designer.
Brand VI – shows what your logo looks like in different backdrops, colors, and separated elements.
Word Template – previews your company logo when printed.
PPPT Template – gives you an overview of what the logo would look like in any presentation
Logo Animation – another great Ai feature that offers simple motion.
Is it Worth the Effort?
The simple answer is – yes!
I don't think not many people realize how expensive it is to ask a designer to build a logo from scratch. And we sure don't want to disregard their efforts by asking for a lower price.
Most people agree that a logo is a must-have when starting any business. Whether you are a brand new startup, or a seasoned veteran, having a strong, professional logo is the key to establishing yourself in the market.
And creating one (or any other) with the use of an online logo maker is a huge help. Well, at least, based on my experience.
Just imagine how much time you can save when you can create your own logo.
You don't have to pay thousands of dollars to create a logo, and all you have to do is use this program, and follow the instructions properly.
And since Instant Logo Design has a user-friendly interface and is easy to use, there's no need to study any logo-making course material or create hundreds of mockups before deciding the one.
After you are done with the process, you can use your own creativity to add the finishing touches to the logo. This way, you can create a high-quality logo for your company that you can export in multiple formats.
Remember, creating your own logo is both fun and challenging!
Free Instant Logo Coupon
Instant Logo Design Coupon for Startups!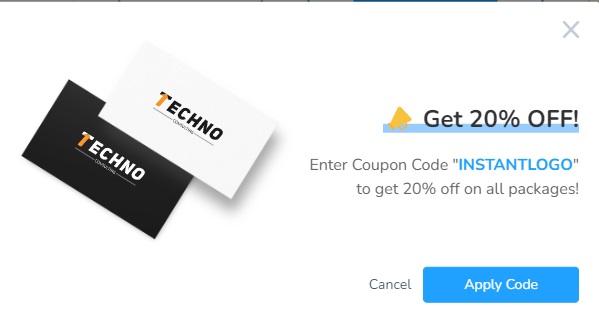 We reached out to the team behind Instant Logo Design and got a special, limited coupon.
Just enter the code at the checkout to receive at least a $20 discount on your next design!
Related posts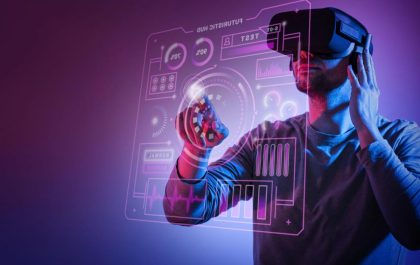 Top 10 Business Tech Trends of 2023
For organizations to succeed in the fast-paced world of technology, being ahead of the curve is crucial. Staying current on…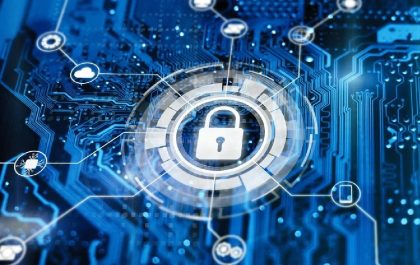 Cyber Security Behind NFTs: Are You Safe?
With the rise of cryptocurrencies, we've seen all kinds of digital assets hit the market. NFTs were a craze a…