Creating A Retro Man Cave
Staying home due to lockdowns gave way to dozens of DIYs. We saw some TikTok users go crazy over the Dalgona coffee, the cloud bread recipe, and the viral rainbow kettle corn. On the tech side, we got PC peeps working on surprisingly cheap killer upgrades!
And if these aren't enough to defeat the boredom, there are still much bigger and better activities that ensure your productivity will kick the roof during the COVID-19. One of the ultimate projects to complete while the quarantines aren't over is a man cave — but for a change, let's make it retro!
A retro man cave suits every soul who has this greater longing for the good ol' stuff. Also, it doesn't need to accommodate all the geeky things you could find.
Still, the setup would require the involvement of technology, which could play a more significant factor in making one's nostalgia go haywire.
Here are the essentials when creating a man cave. We also threw in some suggestions for retro staples and unique additions to this potential pandemic baby.
Re-thinking The Space
The most significant factor to consider would be the available space in your house that you can transform. The typical candidate for the man cave outline is the basement — a secluded haven for your delicate retro collection. If you got the cash to burn, a room hidden behind a bookshelf would be fancy.
You're lucky if you live alone or with a supportive partner. But if you still share space with your parents or siblings, there are some negotiations that you need to go through before you could start breaking a sweat on this project.
Retro Gaming Consoles
An arcade unit with all the everlasting games you could find screams retro already. That alone could define the theme of the room as it's a massive head turner. If you don't own one, a collection of NES, PS1, PS2, Family Computer, GBA, and any evocative merch that arrived with the games.
The Walls
A man of culture knows what he likes. Thus, the design he desires could be etched in his mind already. It's all in the materials and execution. Watch some DIY videos to get some tips for painting walls, using wallpapers, and other decors you can use.
Build your feature wall with everything you love. It could be a built-in shelf with your action figure collection, retro bobbleheads, intricate artwork, and other paraphernalia. If you love music, adorn the chosen surface with framed vinyl covers or rubber discs.
A Vintage Record Player
Speaking of music, someone who lived in the era of turntables would appreciate having one of these working vintage record players in their man cave. Apart from boomers and millennials, the market also saw a growing trend of Gen Z's developing great interest over retro, including vinyl.
We won't geek around the excellent sound quality from these music devices compared to their successors. But, we'll talk more about other stuff that should come with it. The next thing you might want to invest in is vinyl records. If your collection of vinyl isn't enough, you could find one on Amazon or Discogs.
A more critical accessory is the replacement cartridge. If you are keen on superlative quality, fill one of your cabinets with Jico SAS replacement styli. Its superb sound and excellent reliability make it a great investment!
On The Sides
Old car pamphlets, game guides, comics, board games, outdated license plates, vintage telephones — there are lots of things you can dig up for this ultimate room makeover!
Related posts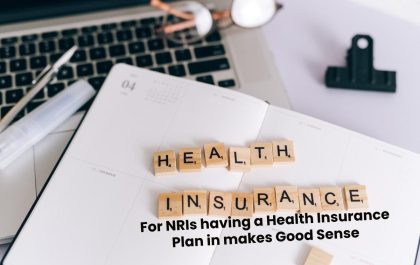 For NRIs having a Health Insurance Plan in makes Good Sense
Introduction Living as a non-resident Indian (NRI) comes with its own set of challenges, and one of the most crucial…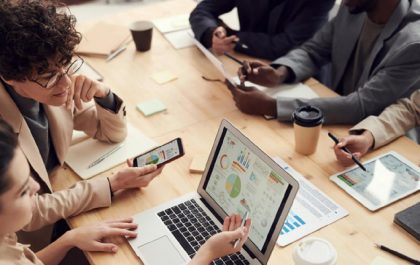 Measuring Success: Assessing the Impact of Collaborative Learning Benefits
Collaborative learning, at its core, is an educational approach wherein individuals work together to achieve shared learning goals. This method…