Business analysis is a trend in different industries, and especially the IT domain embraces effective business analysis techniques. There are various methods to conduct a business analysis, and there are multiple types and business analyst roles in SDLC. In this article, we will cover the main goals, strategies, and types of business analysis.
Who is a business analyst?
A business analyst is a specialist who collects, processes data, and concludes it. The business analyst clearly understands the problems, needs, and development areas of the company. Such specialists help top management achieve their goals and understand the effectiveness of a particular decision based on analytics. A business analyst can also turn an idea into a list of specific tasks that will help the business achieve its goals, evaluating the effectiveness using monitored metrics continuously.
Business analysis techniques are:
There are a lot of business analysis methods. The most famous is the SWOT analysis.
Strengths – Identifying the strong sides of the business and how to enhance them.
Weaknesses – Clarifying the business's weak sides, which should be improved, and what can bring the project's failures.
Opportunities – Viewing opportunities that will help to grow.
Threats – Identifying possible risks and pitfalls.
The business analyst usually uses the following methods for analysis:
brainstorm;
business data analysis;
data flow modeling;
analysis and decision-making algorithms;
analysis of corporate documents;
interviews with employees;
metrics of key indicators;
modeling of decision-making processes;
design work on the task.
What are the types of business analysis?
Over 50 business analysis techniques can help analysts to conduct the business analysis. Still, here we list the main ones that allow you to get a relatively complete picture of the business, and draw up a preliminary view of a solution that will solve the current business problem.
Interviewing stakeholders and decision-makers is the first step in business analysis and one of a business analyst's key responsibilities. At this stage, you need to understand the essence of the client's problem, ask him to share his vision, and also get more detailed information about the project deadlines, stages, collaboration tools and workflow preferences.
The requirements workshop involves drawing up a list of the client's requirements and wishes for a future solution. At this stage, you need to make sure that the client and the software development team really understand each other.
Prototyping is the best method for visualizing a software product and getting quick feedback on its design and usability. Moreover, it is an irreplaceable approach when developing a project using the Lean methodology, which includes discussing all the details of the project and thoroughly checking all functions before starting development.
During the functional decomposition stage, the entire process is broken down into smaller subtasks to analyze each of them and create a preliminary estimate of how much time, effort, money, and resources will be required to implement the solution.
An analysis of non-functional requirements is required to analyze legal requirements such as the Health Insurance Portability and Accountability Act (HIPAA) or General Data Protection Regulation (GDPR) in order to create a draft that will comply with these guidelines.
At this stage, scenarios, use cases, and user stories are needed to clearly articulate how the system will work, how it will solve the current business problem, and what the developer will do to solve it.
Regardless of company and niche, a typical business analyst usually has the following daily routine:
meetings and communication,
data / information analysis,
systematizing or documenting decisions,
presentation and visualization of ideas.
Types of business analysts
Based on the tasks that a specialist solves, there are seven types of BA:
IT business analyst – collects customer requirements and draws up terms of reference for the development team, offers a solution to the customer's problem;
business process analyst (Business Process Analyst) – studies and improves business processes:
recruiting, HR, teamwork, management. Also known as Operations Manager or Process Analyst;
business consultant – develops financial models, analyzes markets, and looks for business growth opportunities;
systems analyst – translates business requirements into technical language, designs IT systems, and is well versed in systems architecture;
investment analyst – evaluates the investment attractiveness of businesses;
data analyst – processes large amounts of data using scripts, visualizes information, conducts quantitative research;
product analyst – studies product metrics, explore growth points, and proposes solutions to management.
Wrapping up
Business analyst plays an essential role in business operations. These methods will help you to enhance business analysis and choose the right specialist.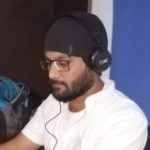 Kamran Sharief
I write about technology, marketing and digital tips. In the past I've worked with Field Engineer, Marcom Arabia and Become.com. You can reach me at kamransharief@gmail.com
Related posts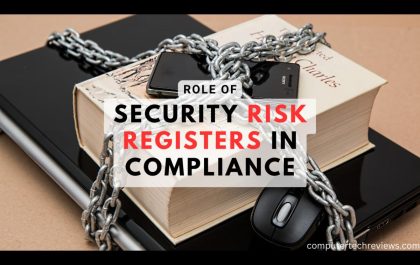 Role of Security Risk Registers in Compliance with Industry Standards and Regulations
In today's rapidly evolving technological landscape, businesses face an ever-increasing array of security threats and regulatory requirements. To navigate this…