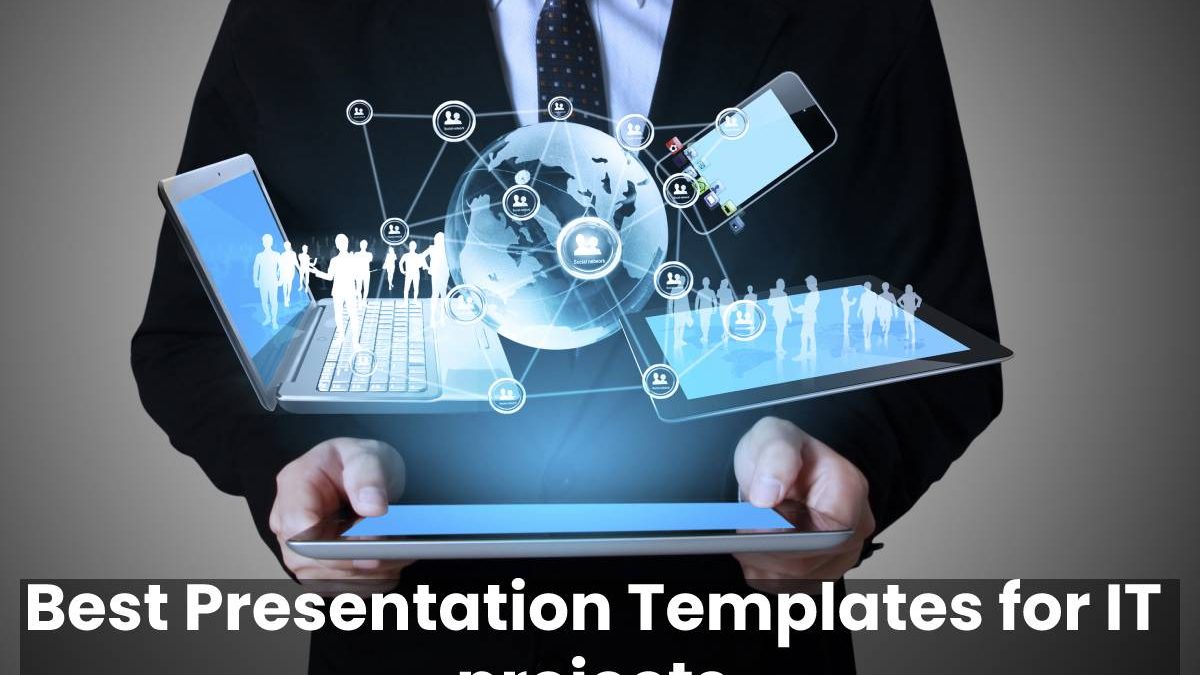 Best Presentation Templates for IT projects
When it comes to explaining any project, there is no better option than PowerPoint to display your ideas in a visually appealing way. A great slideshow can impress your clients way beyond measure and leave your ideas resonating your ideas with them. Several IT projects demand a top-notch PowerPoint presentation, be it at the beginning, middle, or end.
An IT or information technology project caters to the IT infrastructure, computers, or information systems. IT projects often present software development, web development, network configuration, software implementation, hardware installation, etc. But, how to create a wow-worthy IT project presentation that both impresses your audience and saves your precious time?
SlideModel offers one-of-a-kind and unique templates for every IT project. It hosts one of the best repositories of Technology PowerPoint templates that every IT professional can leverage. In this blog post, we will enlighten you on some of the best IT project templates. So, let us get started on our presentation journey:
Why do IT Projects Need Presentation?
IT project managers administer budgeting, planning, leading, executing, and troubleshooting diverse projects. Thus, a PowerPoint presentation proves the best companion for visualizing all these needs. Here's why every IT executive must design great slide decks:
For Stakeholders
Often an IT project involves six steps which include initiation, definition, design, development, implementation, and follow-up. Leverage awe-inspiring Powerpoint presentation templates to exhibit your ideas to your stakeholders. It will help them to have a clear understanding of your project as well as assist in fast decision-making.
For Process Documentation
Every project requires step-by-step documentation of each phase of the project. It is then mapped out for a proper allocation of resources. IT projects are updated frequently with the development of the technology. Hence, presentations become your best tool to document all the process that goes into developing an IT project.
For Tracking
Documenting all the processes of your IT project makes it easier for you to track the progress and errors. It helps you to track all the details of where your IT project is headed. Thus, presentation templates for IT projects aid you to track your projects from start to finish and have a lucid path.
Types of PPT Templates To Be Used
Dashboard
Every IT project calls for a dashboard template that helps the professionals to monitor and track project performance. Comprehensive dashboard templates will assist you in assessing the stages, progress, vital project dates, and much more in one place. SlideModel offers some of the best dashboard PPT templates to choose from for your next IT project.
Diagrams
Presentations with all text and bullets without any visuals will make your clients doze off into a slumber sooner than you expected. Thus, utilizing templates with diagrams will make your IT project look alive and help to explain the process better. Use free presentation templates from SlideModel to create stellar diagram slide decks.
Process Models
IT Projects often include software process models which display an abstract software development template. It showcases the performance of tasks, pre-launch, post-launch of the IT project, and coordination of tasks. Some process models like agile models, prototype models, waterfall models are best represented in the form of a PPT.
Flows
IT and software engineering projects often include data flow diagrams to identify the best architecture to develop the software. Thus, leveraging flow PPT templates will help your stakeholders and clients to comprehend your project in a visual way. Simultaneously, it will also help you to organize your process for better software development.
Hence, it is not only the business sector but IT projects also require a stunning presentation for crafty project development. You can explore aesthetically appealing and 100% editable SlideModel's free PowerPoint templates for your every IT project need. Now, let us talk about some hand-picked IT project templates that will streamline your IT project and garner praises for you as well.
Here Are Seven Stellar IT Project PowerPoint Templates: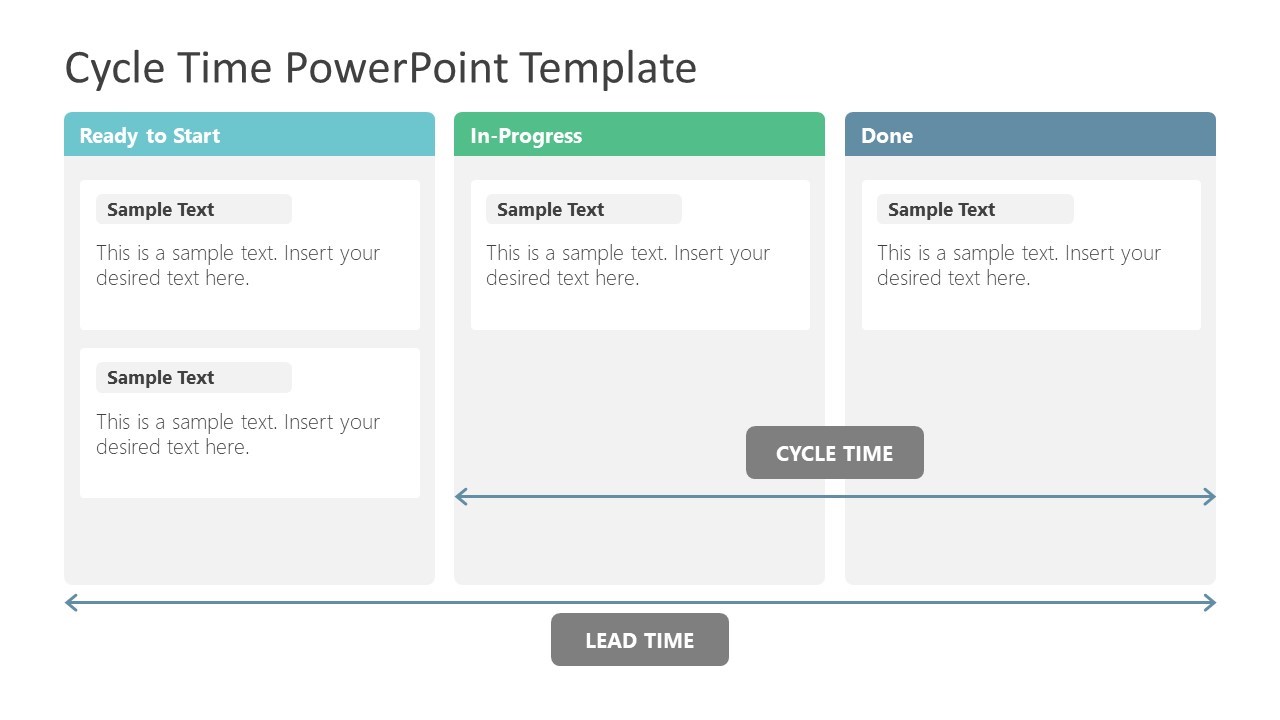 Cycle Time PowerPoint template is a classic bundle of 4 slides perfect for all IT projects. It displays the lead and cycle time in software development. It is one of the best templates to showcase the initiation of the project to its successful finish. Cycle time is used to show the project start till its final delivery.
Whereas, lead time calculates the amount of time it will take to finish the project. This template will help you to assess all the processes and bottlenecks that might occur in your project. You can personalize this template according to your IT project needs.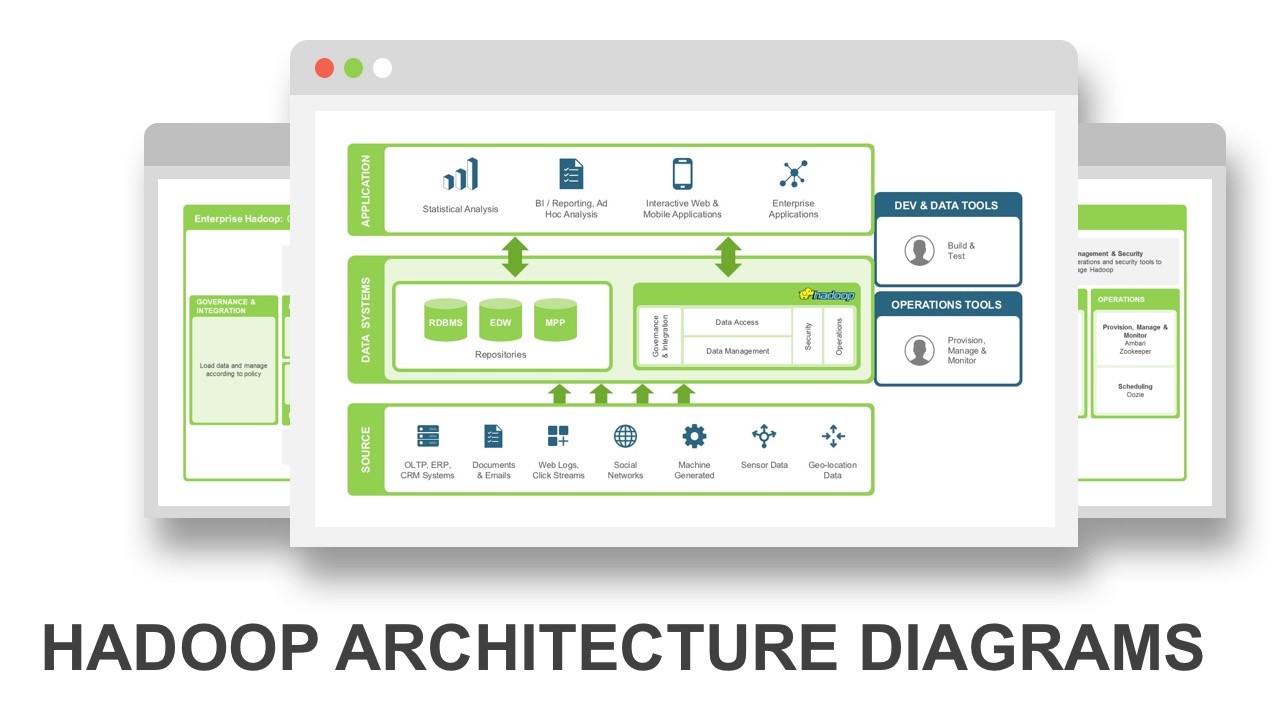 Hadoop Architecture PowerPoint Diagram consists of 8 slides that accumulate all your big data needs in one presentation. It offers you a software architecture framework to demonstrate the working of Hadoop software. The infographics in this template cater to the superior visual appeal breaking down critical information in slides.
Edit the graphics and customize the fonts as desired. This presentation template comes in handy to explain the concepts like IP Load balancing, network router, network switch, and much more. Hence, you can use the Hadoop Architecture template to cover popular IT concepts with added ease.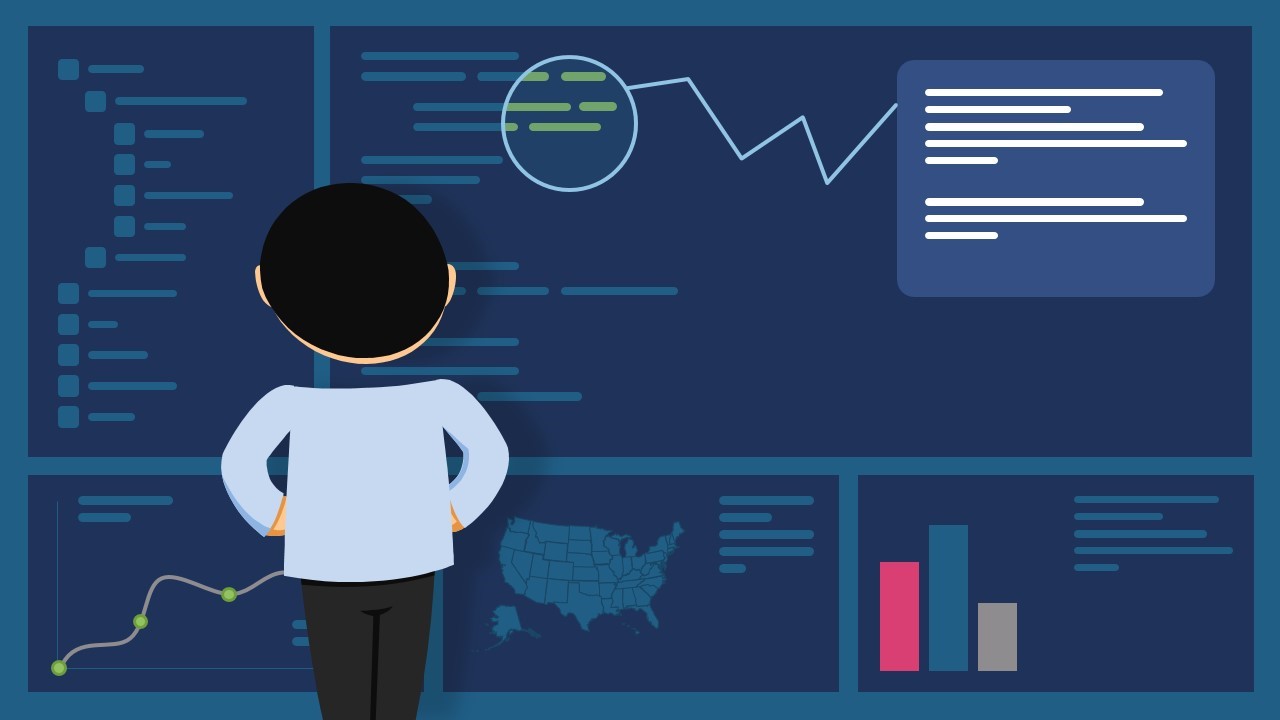 While designing IT projects related to software development, you may come across bugs to fix them. Sometimes, the stakeholders might also demand clarity and explanation of the bugs encountered. Thus, this illustration template from SlideModel will come to your rescue to showcase the bugs.
This template will help you to solve the glitches that your IT project may come across with a bundle of 3 slides. The template includes trend lines, bar charts, and a country map for highlighting any statistics. Thus, you can leverage the template for an array of IT project meetings.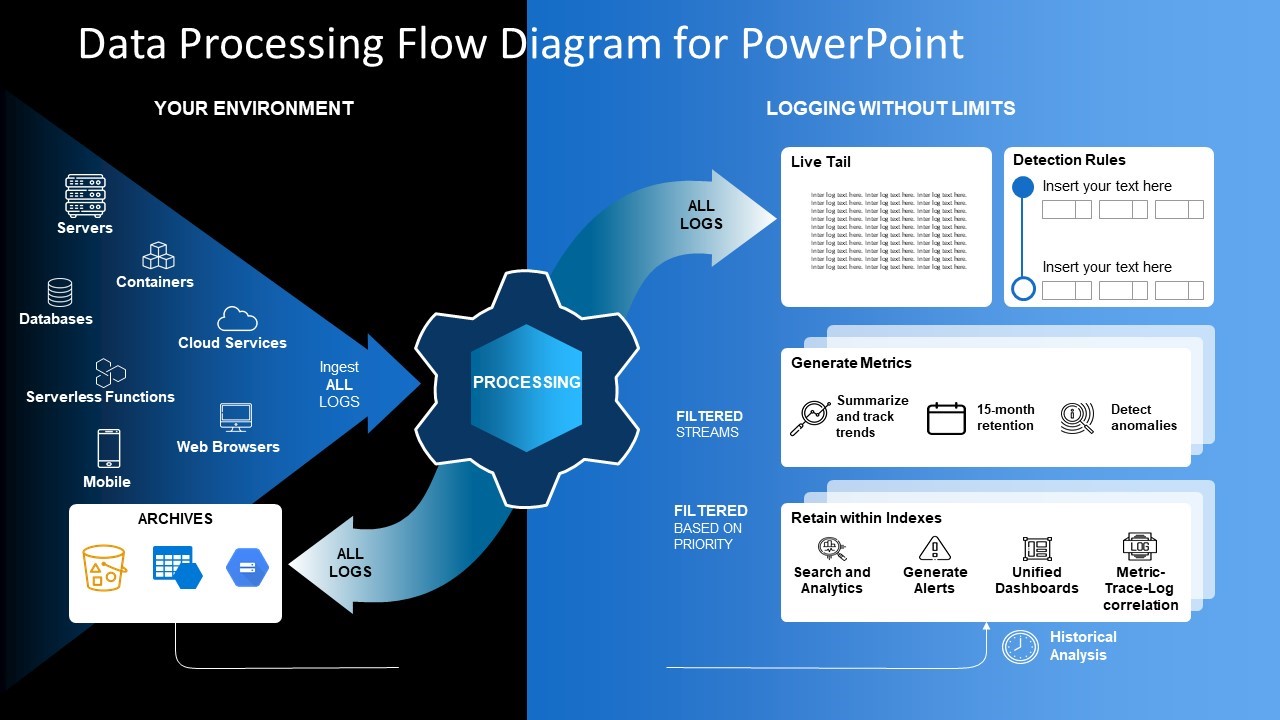 This template will answer all your needs to present an eye-catching processing workflow. It will assist you to highlight data types and position logs. It renders a blueprint on how to collect, archive, process, and explore data in today's architectural software.
This one-slide infographic is ideal for all IT professionals to prepare any process diagram. You can customize each and every element of this template according to your IT project need. Impress your clients by using this template and present your data processes seamlessly.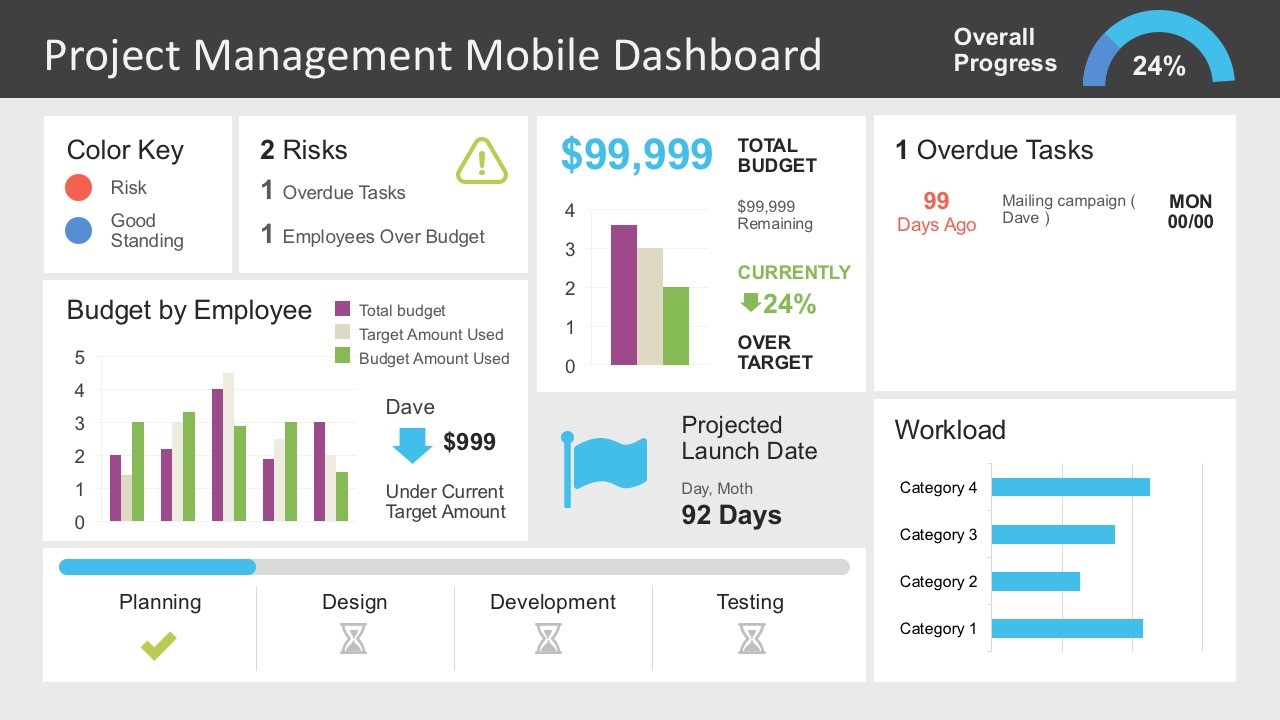 This SlideModel template is a boon for every project developer and manager. Consisting of 3 slides, it places all your project management needs in one place. Utilize this template for your IT project by keeping a track of each and every process like ongoing tasks, budgeting, on-hold tasks, etc.
It will provide your stakeholders the much-needed clarity for your project. This template hosts a plethora of data visualizations to make your presentation look great. Use 3D graphs, charts, maps, and other diagrams to make the presentation data-driven and easy to digest. Hence, one look at your slide deck will astonish your audience.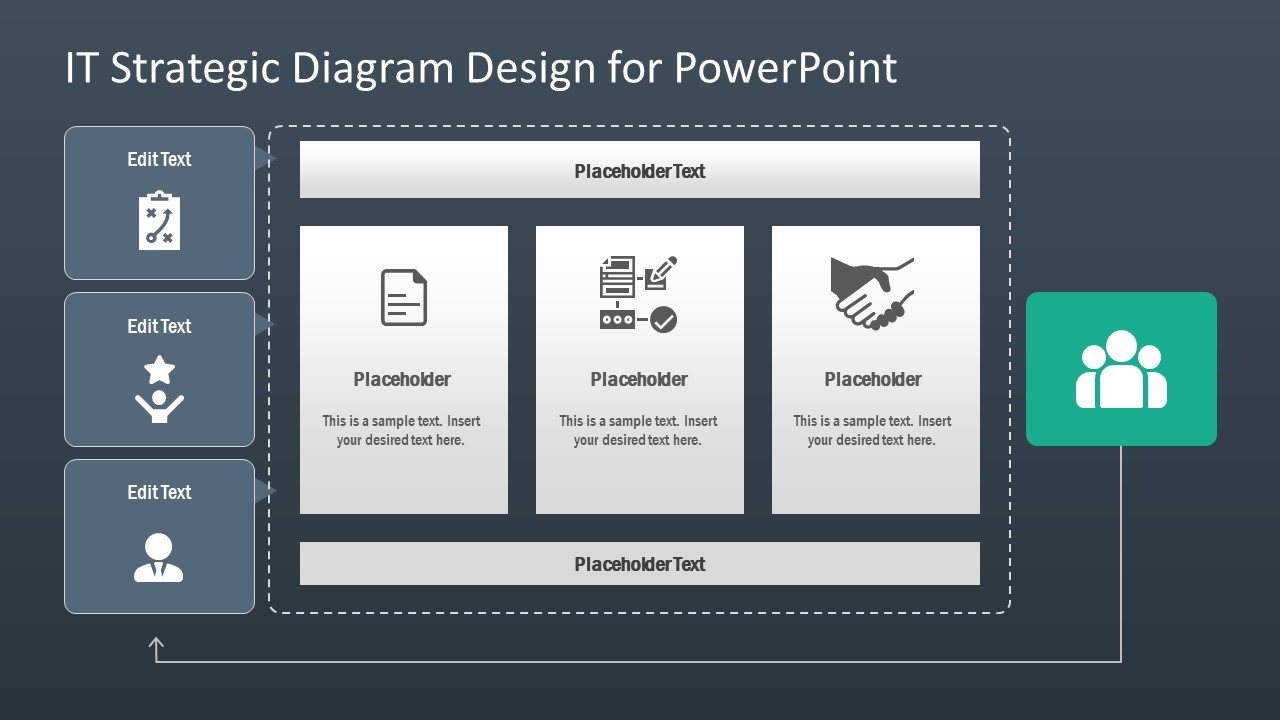 Best suited for business presentation use cases such as Operations Strategy, Management Strategy, Digital Design, and generic technology presentations, the IT Strategic Diagram Design template can help presenters showcase business plans and strategies to the audience. The template acts like a presentation framework that does all the hard work for you in terms of design, aesthetics, and layout.
As a presenter, you can simply put relevant content in the template and showcase it to the audience on the move. Every slide element supports 100% customization and lets you alter design elements such as background, icons, visuals, color aesthetics, etc. Thus, this IT strategic template also helps companies boost their branding endeavors manifolds. Demonstrate organizational objectives to the business audience with confidence, today!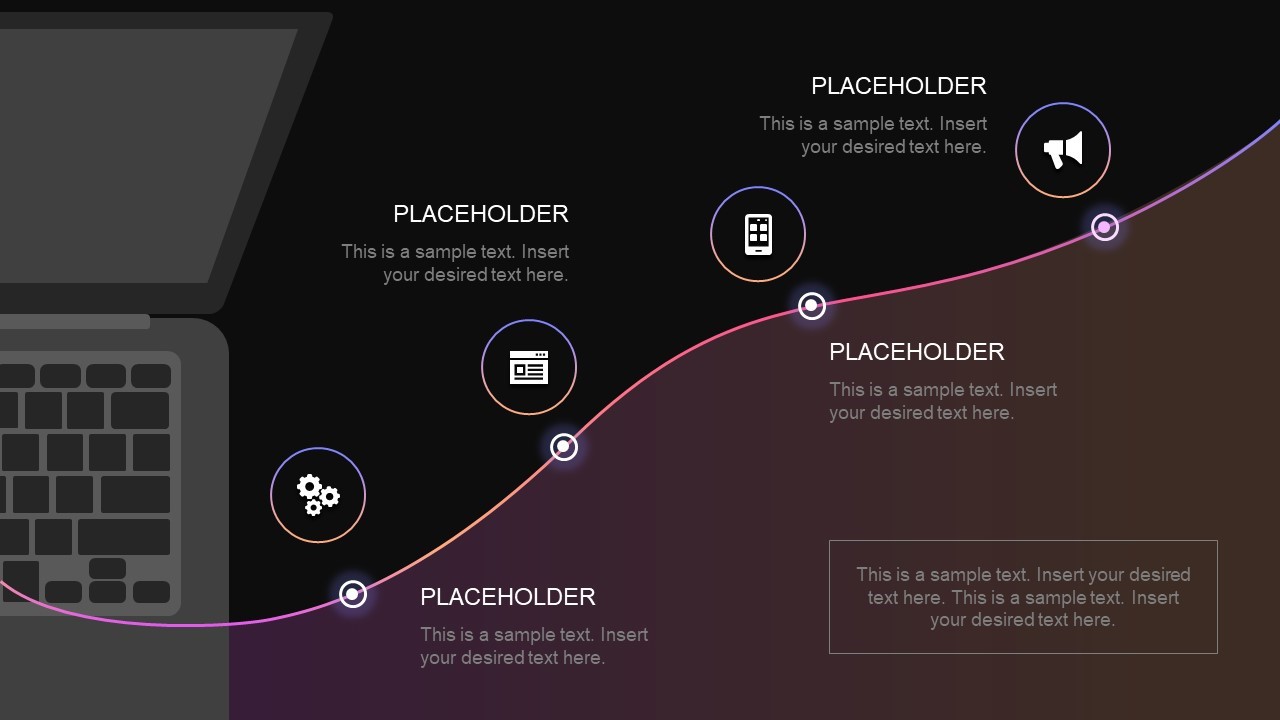 In any Information Technology project, effective planning draws a line between a successfully delivered project and delayed intervals. Presenters can leverage the Four-Step Technology Roadmap template to showcase different aspects of the project development process. You can depict metrics such as milestones, deliverables, sprint plans, project phases, etc. through the template seamlessly.
The template encompasses professional design which is suited for all corporate presentations. You can showcase growth with the help of the template's upward trend lines. The design schema & layout are captivating and further helps you woo the interest of your audience. You can edit the text placeholders and put KPIs (Key Performance Indicator) in the template.
The End Line:
PowerPoint presentations prove ideal to demonstrate projects and ideas in every field. They embellish your information with stunning graphics and data visualizations. Thus, presentations remain an essential tool for creating IT projects as well. Utilize the SlideModel templates mentioned above to construct an excellent deck for your IT and development projects.
Related posts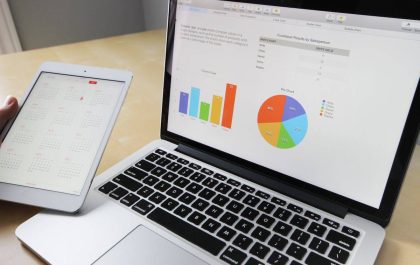 Learn From These Marketing Scandals and Protect Your Business
Volkswagen, a famous car company, faced a massive problem when it was revealed they used a "defeat device," in their…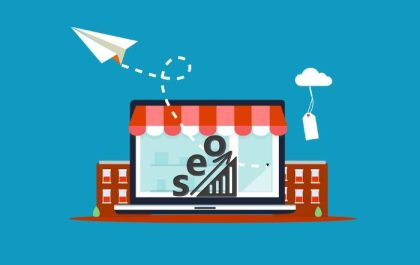 Outsourcing E-commerce SEO: Winning the Online Retail Game
Outsourcing E-commerce SEO: Winning the Online Retail Game In the dynamic world of online retail, staying ahead in the e-commerce…