Best Free Applications for Watching Free movies
Streaming platforms have made it easy for everyone to watch their favorite show on their devices. Popular streaming services include HBO, Netflix, and Hulu, but to stream a movie/show on either one, one needs to subscribe for they aren't free.
If you are a Harry Potter fan, they are available on HBO, which is not free. But other free applications can help you stream your favorite movies like Harry Potter movies for free.
Are you looking for the best app to stream your favorite movies? Below are some of the best free applications for watching free movies.
Tubi
Tubi is an American free streaming platform that Fox owns. Tubi is mobile-friendly. It is optimized well and easy to use while using a mobile phone. In addition, its catalog of movies is well sorted into categories, making it way too easy to search for a genre you are interested in.
While selecting a movie, you will be taken to the movie description, where you will learn more about the movie you are about to stream. Tubi has also made it possible for its content to have subtitles if the movie you are about to watch is in another language.
Movies that you won't find on other streaming platforms are free on Tubi. Here you will enjoy a lot of content of movies without any subscription.
You can easily download Tubi on Smart TVs, iOS, Roku, Apple Tv, X box, and Android devices.
Popcornflix
Popcornflix is an app that offers you great content for free movies. Its library is filled with unlimited movies for you to choose from for free. The app has made it easier for you when searching for a show or a movie you want to watch. In addition, it has differentiated between movies and TV series making it easier to find what you are looking for.
Popcornflix allows you to select movies that you would love to watch later, without the need of creating or logging into your account.
Devices that support Popcornflix include Roku, Android, iPhone, Apple TV, and iPad.
Pluto TV
Pluto is a free streaming TV application that allows you to watch movies for free. They have a large library of movies and TV shows. Here, you will be able to stream on-demand movies. Pluto TV is well updated for it consists of live movies which you can watch when you are on. They also do have channels that are strictly for movies.
Like other free streaming applications, Pluto TV also consists of advertisements, but the ones available on Pluto TV are not annoying.
If there is a channel that you dislike, it has an option of hiding the ones that don't interest you. Doing so helps manage your account to the movies and TV shows that interest you.
Devices that support Pluto TV are iOS, Android, Apple iPhone, iPad, Apple TV, Roku TVs, and devices,
Crackle
Crackle is a popular free movie app on mobile. It consists of a large library; therefore, you can select the genre of your interest. It's easier to use, no need to log in to your account to stream a movie.
It is user-friendly, especially the option to sort movies by title and the date helps you to know the recent movies that are available to watch.
Crackle helps you stream TV shows and movies and any other video content available for free. Of course, like all other free applications, movies and TV shows will be interrupted by advertisements, but considering the content available, it's worth it.
Many available devices support crackle; they include PlayStation 4, Roku, Apple Tv, Android TV, X box one, and iPhone.
Vudu
Vudu is an American streaming service that is owned by Fandango media where you can watch all movies for free at 1080p. Streaming Vudu Movies is easy as it has made it easy for you to access the category of the genre that interests you. It has a category of crime, action, comedy, fantasy, kids & family, and others, making it easier to access the genres you like.
Like all other free applications that allow you to stream movies for free, Vudu also consists of advertisements that will show up while you are watching a movie or streaming a TV show.
Vudu is available on the following devices including iPad, Chromecast, Roku, Android, iPhone, Apple TV.
Crunchyroll
If you love watching Asian content, then Crunchyroll is the application you need. Its content is mostly concentrated on Asian content, including Manga series, Anime, shows, and music. The simple application enables you to watch your favorite anime show.
While streaming Crunchyroll content for free, you will experience advertisements and get the latest contest as paying subscribers. On the other hand, though, you will enjoy watching free anime content and other types of content for free without the need to subscribe.
You can stream Crunchyroll on devices such as; Apple iOS, Chromecast, Android, PlayStation 4 and 3, Xbox 360.
Conclusion
Those mentioned above are the best free applications for watching free movies. All you need is a device that supports any of the above applications, and you will enjoy streaming movies/TV shows for free on your device.
Related posts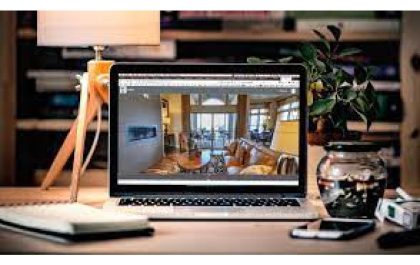 SeekBeak: A Simplified Solution for Interactive 360° Virtual Tours
Businesses constantly seek innovative ways to engage with their audience. One of the most effective ways to do so is…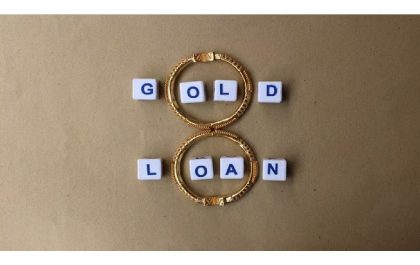 Benefits of Using a Gold Loan Calculator
Are you looking for a convenient way to secure a loan without sacrificing security? A Gold Loan Calculator can provide…