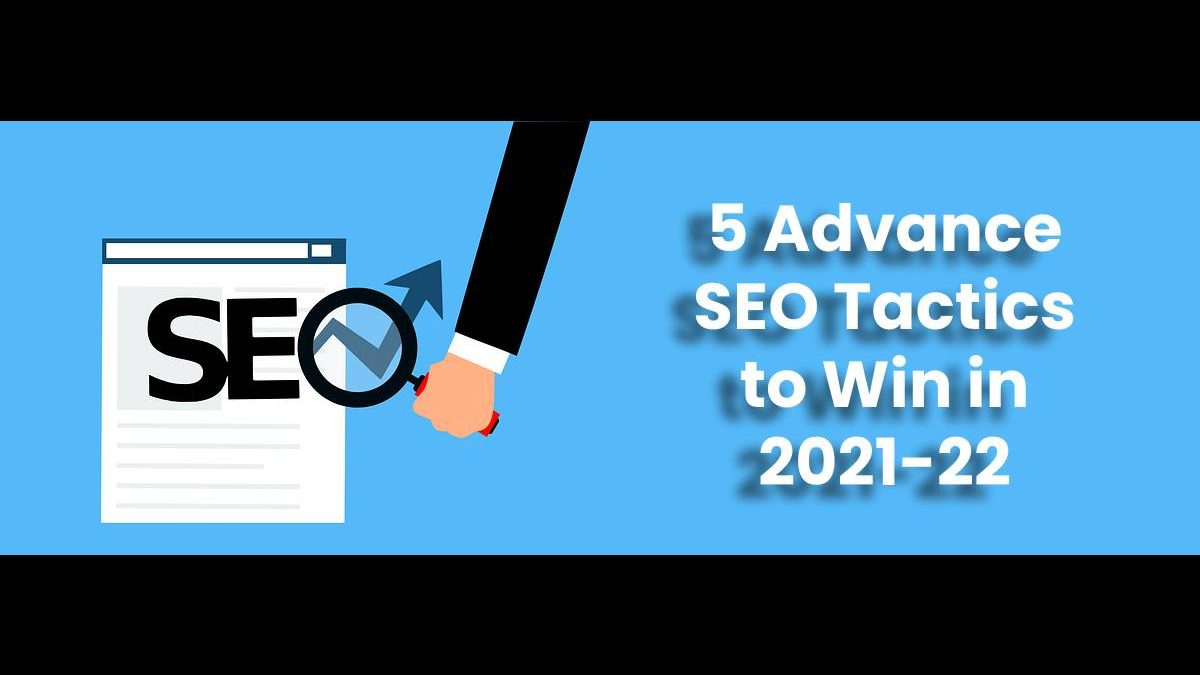 Advance SEO Tactics to Win
Search engine marketing has been transformed a lot in the past few years. Most importantly if we look two years back, we will find that SEO tactics are being modified. Every month or year, there are new SEO tricks in the market to get more out of your efforts. The SEO world is having more competition as compared to the other branches of digital marketing.
Are you aware of this competition? Do you know how to stay ahead of competitors? What you are doing to make it possible for you to beat all the competitors. If you don't have an answer then you are here at the right place. Here we will let you know about the five most advanced SEO tactics in 2021. These top 5 advanced SEO tactics will help you achieve what you want in 2021-22.
#1. User Experience
The first and most important thing is user experience. Some of the newcomers may wonder what user experience has to do with SEO, right? But as you know that search engines like Google have clearly announced that user experience is the major metric while listing sites on SERPs. These recent announcements from Google have completely changed the SEO market. So rather than focusing more on technical things, the websites and SEO workers have to focus more on user experience. And now companies are also providing user experience optimization activity in their SEO packages. The following aspects will be more important for user experience in SEO.
Convenience
You just have to make your site visitors feel comfortable. Rather than confusing them on your site, you need to make them feel like it is convenient browsing on your site.
Bounce Rate
The bounce-back rate is very important to consider. Because it decides whether your site is going to be ranked on the top of the first page of Google search engine result pages (SERPs) or not. So must provide a high-end user experience to avoid a high bounce rate.
Easy To Find Content
Don't use too many internal links or redirections. Make it easy for the site visitors to find the content that they are looking for. Don't use more ads on your sites that make it confusing for the user to find useful content.
No Annoying Pop-ups
Don't annoy site visitors with too many pop-ups. Try to use one pop-up only. Avoid using full screen or hard to close pop-ups.
#2. Search Intent
The first thing was about user experience and the placement of the content. Now let's talk about the content quality. Your content quality must be very high in this high competition. Deliver the content that your site visitor is looking for.
Answer Everything Quickly
Don't confuse them by saying everything indirectly. Try to answer directly the questions that your users have in their minds.
Satisfy 100%
Your goal must be to make your site visitors 100% satisfied with you. Rather than making them confused, try to make them satisfied with your useful content.
#3. VR & AR Experiences
Virtual reality or Augmented Reality is transforming the whole world of technology. These two technologies have not been very commonly used till now. But the usage of them is increasing. You can enhance user experience with VR & AR experience on your site.
Product Experiences
Product experience can be provided with AR or VR. It can attract new site traffic as well as increase your SEO site rankings.
Real-World Experiences
Providing real-world experiences on your site will enhance the user experience very effectively. AR & VR can help you get this achievement.
Memorable Things, Information & Data
It makes it easy for the users to memorize things, information and data. Which directly engages your audience with your content. Content marketing and SEO marketing can be done perfectly via AR & VR.
#4. No More Hacks
This one is not purely an SEO tactic. But you must have to focus on it if you want to win the SEO game in 2021-22. Search engines have mentioned that no more hacks will be there to save you in the SEO competition. You have to be pure at content marketing rather than using shortcuts, hacks and all.
Fewer Hacks, More Results
For affiliate sites and eCommerce sites, Google has announced that sites with fewer hacks and pure content will win the game. So fewer growth hacks will give you more results.
Original Content
Be original as much as you can. Rather than ghostwriting the available content on the internet, you have to develop something more original.
#5. New Content Styles
Content marketing will become stronger in this phase. Content is a part of SEO campaigns, but now content-driven SEO campaigns will get more efficient results. So you have to develop new content styles.
Inverted Pyramid Content
The inverted pyramid content style is becoming popular. Deliver the important facts and information first and the less important at the last.
Visual Content
Visual content doesn't only mean images. Animations, GIFs, infographics and much more things are included.
Video Marketing
Video marketing is becoming the backbone of content marketing. Without video marketing, you cannot achieve success in content marketing.
Summary
SEO tactics can help you achieve quickly what you want in digital marketing. There can be many SEO tactics, but before you choose any, you need to know whether it is up to date or not. Only use SEO tips and tricks that work in the current phase of marketing. To win in 2021 and 2022, the above mentioned 5 advanced SEO tactics are very helpful for the websites.
Related posts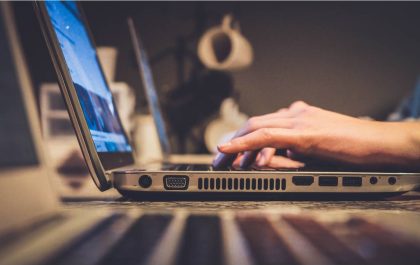 Online Payment Fraud: Navigating the Hazards in the Digital Transaction Era
Online Payment Fraud Navigating the Hazards in the Digital Transaction Era Online Payment Fraud Navigating the Hazards in the Digital…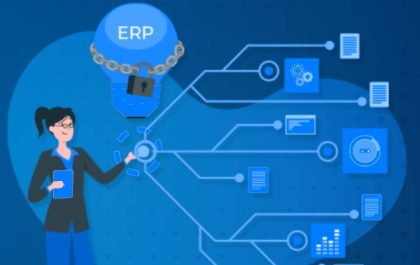 The Singaporean Business Guide to ERP: Tailoring Your System to Local Complexities
Introduction Enterprise Resource Planning (ERP) systems are a key component of any business, and are extremely beneficial for streamlining processes…