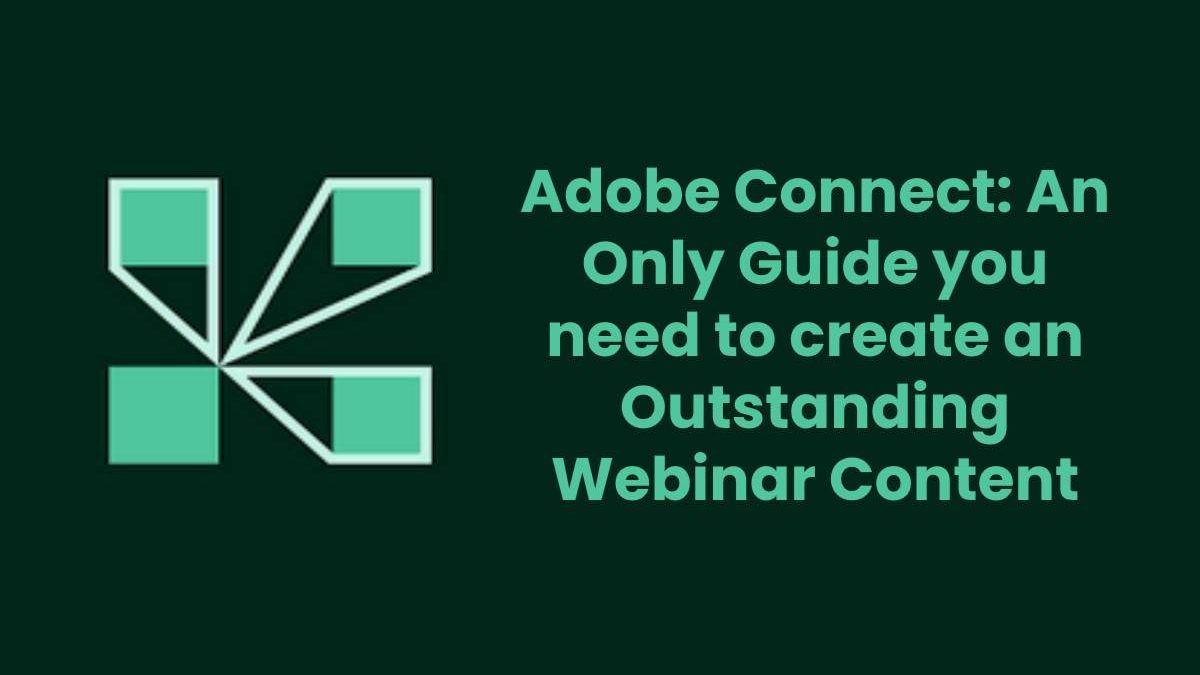 Webinars are increasingly attracting organic audiences, especially for startup online course creators; it is a powerful marketing toolkit.
In fact, Convertkit says that an average webinar time of 50 minutes increases the conversion rate.
Using Adobe Connect, you can create your own online course plus webinars to attract your target audience.
Here is a guide for you to create an outstanding webinar content.
Why and When you should use a Webinar?
The Webinar, an online seminar, has a host presenting the content using slides and visual media to engage with the audience.
It must start with the inspirational story like the path traversed by the presenter or the brand to achieve success. This adds a personal touch to the content.
Some of the other reasons why you should use a webinar
Establish trust.
Gain quality leads in exchange to emails.
Interact directly with the target audience.
Reach larger masses within a short span.
Accessible to the audience from anywhere.
A Guide to creating Webinar from scratch
Are you worried about building your webinar from scratch? Here is a quick and effective guide to building a successful webinar.
As webinars must be for a short span of time, it is good not to beat around the bush.
Many webinar organizers make a major mistake in selecting a generic topic. This dulls the audience and rules out their interest in your content.
Narrow down your focus to one topic, a major pain point of the audience.
For example, instead of creating webinars on content marketing, focus deep down into repurposing content. This perspective will benefit the audience.
At the end of the day, you must add specific value to your potential leads.
Choose the Webinar Format
Once you choose a topic, decide which webinar format you're going to adapt.
Some of the popular formats include
Q & A webinar
Interview webinar
Presentation webinar
Panel discussion webinar
Single speak webinar
Your content structure must align with the format. For example, a presentation webinar requires a PowerPoint presentation plus a pre-written script.
Include visuals, testimonials, key points for the attendees to understand the content visually.
Creating a structure for your webinar is essential, particularly when you're a first-timer. It helps you to take your attendees down the path.
A webinar must have the following structure
A compelling introduction
Ascending order of the main points
An inspiring story
A Call To Action (CTA)
You can even layout the structure to your attendees before the discussion to have a clear understanding of what they get out of the webinar.
When it comes to scripting, include facts, stats, examples and a friendly tone to grab the audience attention.
Engaging the audience for more than 30 minutes can be a challenging task. Try to ask questions whenever necessary.
Use tools like Adobe Connect
Using versatile tools like Adobe Connect can make your job easier. Not only, you can create content, but also analyze the statistics and results of the webinar.
It has customizable templates to personalize within any webinar format and streams the content live without any hindrance.
It has a backstage prep mode feature for first-timers to collaborate with the presenters and host before going live.
Publish at the right moment
The same amount of care must be taken when you have decided to go live.
For example, if you have an online course for college students and want to build traction towards it. You need to understand when is the perfect time for the college students to attend your webinar.
Basically, weekends are the best time to conduct webinars because they will be free from their regular work.
The success of your webinar depends on the launch time too. Act accordingly.
The Final Takeaway
It can be a daunting task to create a webinar from scratch, but you can witness the success soon once you follow these steps diligently.
Related posts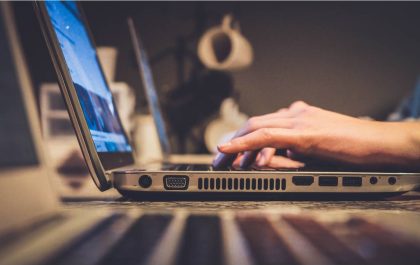 Online Payment Fraud: Navigating the Hazards in the Digital Transaction Era
Online Payment Fraud Navigating the Hazards in the Digital Transaction Era Online Payment Fraud Navigating the Hazards in the Digital…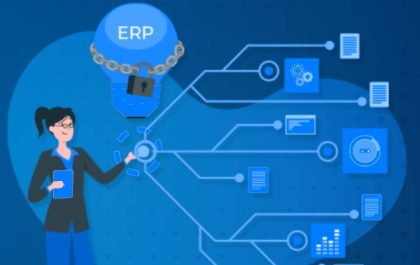 The Singaporean Business Guide to ERP: Tailoring Your System to Local Complexities
Introduction Enterprise Resource Planning (ERP) systems are a key component of any business, and are extremely beneficial for streamlining processes…