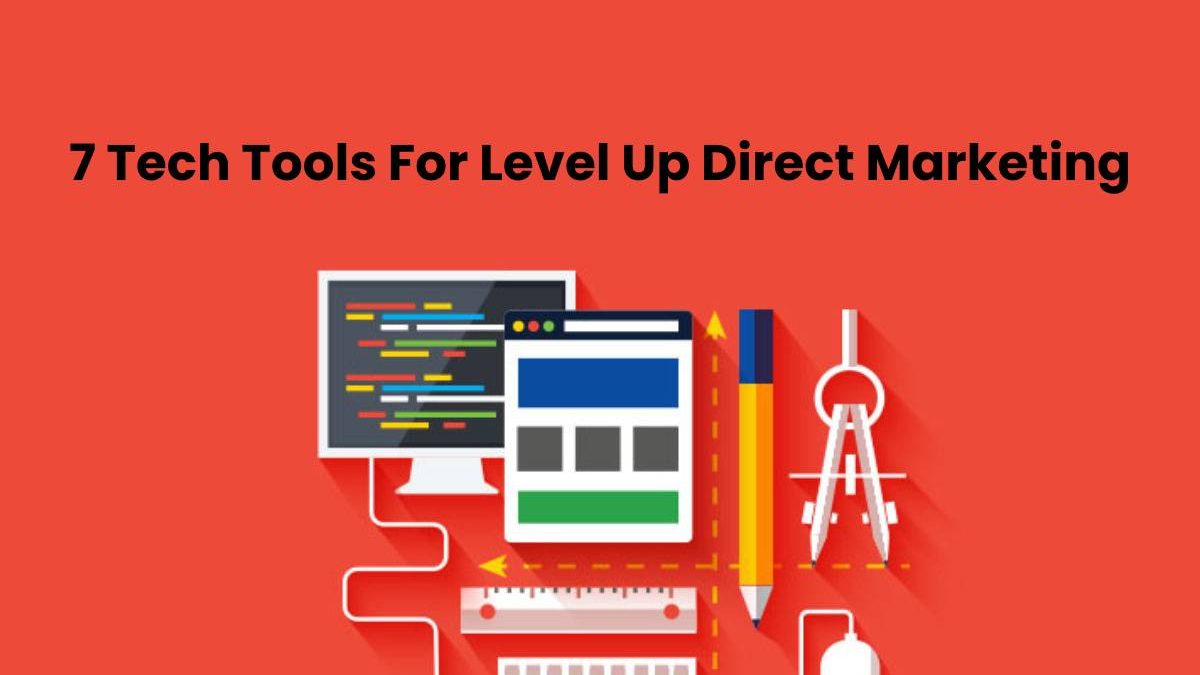 7 Tech Tools For Level Up Direct Marketing
The history of direct marketing began in the early Egyptian civilization when one created an ad on papyrus offering a piece of gold in exchange for his missing slave. Now, the process can be done in different ways, such as mailing services, text messaging, telemarketing, etc.
Direct marketing is the process of reaching out to your target audience by sending relevant and key information about your products and services. It may appear to be simple, but given the market's intense and growing competition, it is not.
Fortunately, tech tools may help you survive and reach your goals. These are software systems programmed to streamline business sales and marketing operations, such as Unlimited Ringless Voicemail, SMS marketing tools, customer management tools, etc.
In this article, you'll get to know many of these tech tools and helpful tips to help you pull it off effectively and adequately. Check out some of them below.
1. Ringless Voicemail
Ringless voicemails are pre-recorded voice messages you can send to your existing clients' and prospects' voice mailboxes. Since they're ringless, they won't be able to cause any distractions that may disturb the recipients. Instead, notifications will be sent that they can access anytime they want.
On top of that, ringless voicemails are effective and cost-efficient. Their prices may range from USD$20 (500 voice messages) to USD$4000 (300,000 voice messages). In addition, some service providers may only ask for payments based on successfully sent voice messages.
If you're interested in using ringless voicemails to power up your direct marketing strategy, you may visit Drop Cowboy Ringless Voicemail or any local service providers in your area.
On the other hand, here are some tips for effective ringless voicemail campaigns:
Don't promote multiple products at the same time. Focus on one item that can help your prospects address their pain points and concerns.
Make sure to sound as confident yet friendly and not arrogant as much as possible. With this, you'll be able to encourage your target audience to transact with you, boosting your sales and improving your customer retention rate.
Avoid using technical jargon and unnecessary gimmicks that may turn you off to your clients whenever possible. Instead, use simple, easy-to-understand words.
You may start calling them by their first names to make them feel that your campaigns are personalized and tailored to their needs. During the greeting, don't forget to include your company's name and other important details to give a glimpse of why you're reaching out to them.
A script is a dialogue that'll guide you when recording a voice message to avoid making mistakes.
Follow these tips to ensure the effectiveness and efficiency of your ringless voicemail campaigns.
2. Automated Dialing Tools
An automated dialing tool or auto-dialer is one of the most effective tools for cold calls. It allows you to reduce and eliminate manual tasks of repeatedly dialing multiple sets of numbers every day, improving the productivity of your sales agents.
There are different types of auto-dialers, such as preview dialers, power dialers, and predictive dialers. The best one for your company will be determined by your goals. To understand them further, here are some details about them that may help you decide:
A preview dialer is a basic auto-dialer most startups and small businesses can use. As the name suggests, it allows sales agents to access important information about their prospects before they call them. This helps them prepare for their calls and make them as effective as possible.
Preview dialers are ideal for businesses that prioritize quality over quality.
A power dialer works by automatically dialing the next call in your list once a call has been completed. Additionally, it processes the next set of numbers on your list if the call is busy, unanswered, or disconnected. Unlike preview dialers, you won't be able to see any particular information about your prospects and prepare for your calls,
Furthermore, preview dialers are ideal for businesses that value the volume of calls they can reach each day over quality.
A predictive dialer works differently compared to the other two types above. It places the call even before an agent answers it. Once a person responds to the call, they'll be connected to the sales rep available to communicate with them.
A predictive dialer's purpose is to increase efficiency and productivity by calling as many leads as possible.
Again, when choosing among these types, check what your business is trying to achieve. Which do you prefer, quantity, quality, or work efficiency and productivity?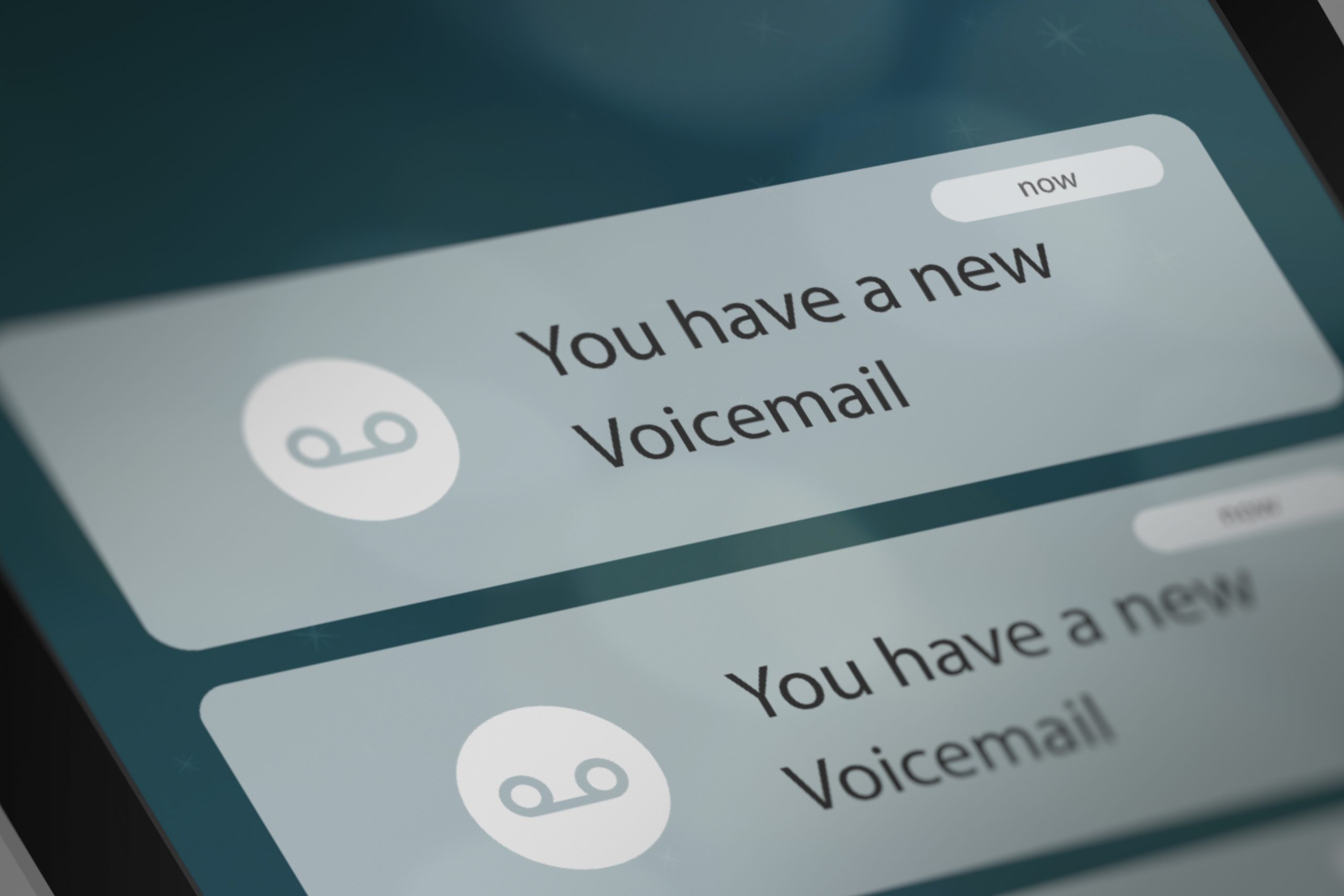 3. SMS Marketing Tools
SMS marketing tools allow you to send text messages automatically. Like ringless voicemails, they're incredibly cheap, perfect for startups and small businesses who want to generate leads. You can send a message to your clients and prospects for as little as a few cents. Also, SMS marketing tools come with different features, such as blast messaging. This feature lets you send multiple messages to hundreds or even thousands of potential clients in minutes.
However, like all other direct marketing strategies, SMS marketing tools have to be executed correctly to be effective. For that, here are some helpful tips that may be of some use to you:
Who wouldn't want to receive personalized offers? Sending exclusive deals to your customers and prospects is an effective way to engage and encourage them to buy your products and services.
Like voicemails, avoid using complex terms and keep your messages casual, friendly, and conversational.
Encourage other people to engage with your business more by running a contest.
Help your clients remember their existing appointments by giving them reminders. You can also  keep them informed when they need to pay their bills or confirm their booking.
No customers and prospects will appreciate a dull text message. Keep it fun and entertaining with humorous images or GIFs. With this, you'll be able to engage and interact with them even more.
Using SMS marketing tools will never be difficult with these simple yet effective tips.
4. Social Media Marketing Tools
Are you running your marketing campaigns on social media? Most likely because most people spend their free time connecting with other people they know and sharing their thoughts. However, you can't go in there without tools at your disposal.
Social media marketing tools will help you manage your social media campaigns effectively. Without them, it'll only be a matter of time before you suffer severe burnout.
Here are the things social media marketing tools can do:
It allows you to control the activities of your social media pages at the same time. These include organizing content calendars, publishing content, scheduling content, etc.
It is important to understand the progress of your direct marketing campaigns.
With analytics, you'll be able to check which of your strategies need to be improved or eliminated further.
It analyzes the following trends that bombard social media, including the hashtags and other opportunities you can grab to promote your products and services and boost your sales.
This feature allows you to manage and handle tons of messages from multiple social media platforms. With this, you won't miss a single message unread—an effective tool to interact with your audience.
Check out these features as you search for the right social media marketing tool for your business.
5. Email Marketing Tools
Email marketing tools are what you can use to produce emails, test their effectiveness, send them to different subscribers and prospects, optimize them, and improve them if necessary. With these smart software solutions, you'll be able to take your email marketing to the next level.
However, they're not the answer you're looking for if you want an effective email marketing campaign. With that, here are some tips you might want to consider that'll help you take advantage of your email marketing tools:
Segment your audience based on different parameters, such as geolocation, psychographics, lead source, preferences, consumer behavior, etc. Through this, you'll be able to send emails based on what your audience would need.
Personalized emails are highly favored by most subscribers. You may greet and address them by their first name, send them a birthday email, or have exclusive deals. With this, you'll have a higher chance of generating sales.
Most people across the globe check their emails using their phones, tablets, and other mobile devices. So, it's only essential to optimize your emails for mobile use. Ensure that text remains readable, email loads promptly, and call-to-action buttons are clear.
Before launching your email campaigns, you want to ensure they're perfect and ready to go. A/B testing may help you with that concern. This will help you test the power of your subject lines, call to action, images, texts, etc.
Use these easy direct email marketing hacks to level up your game, garner positive reactions, and boost your sales effectively.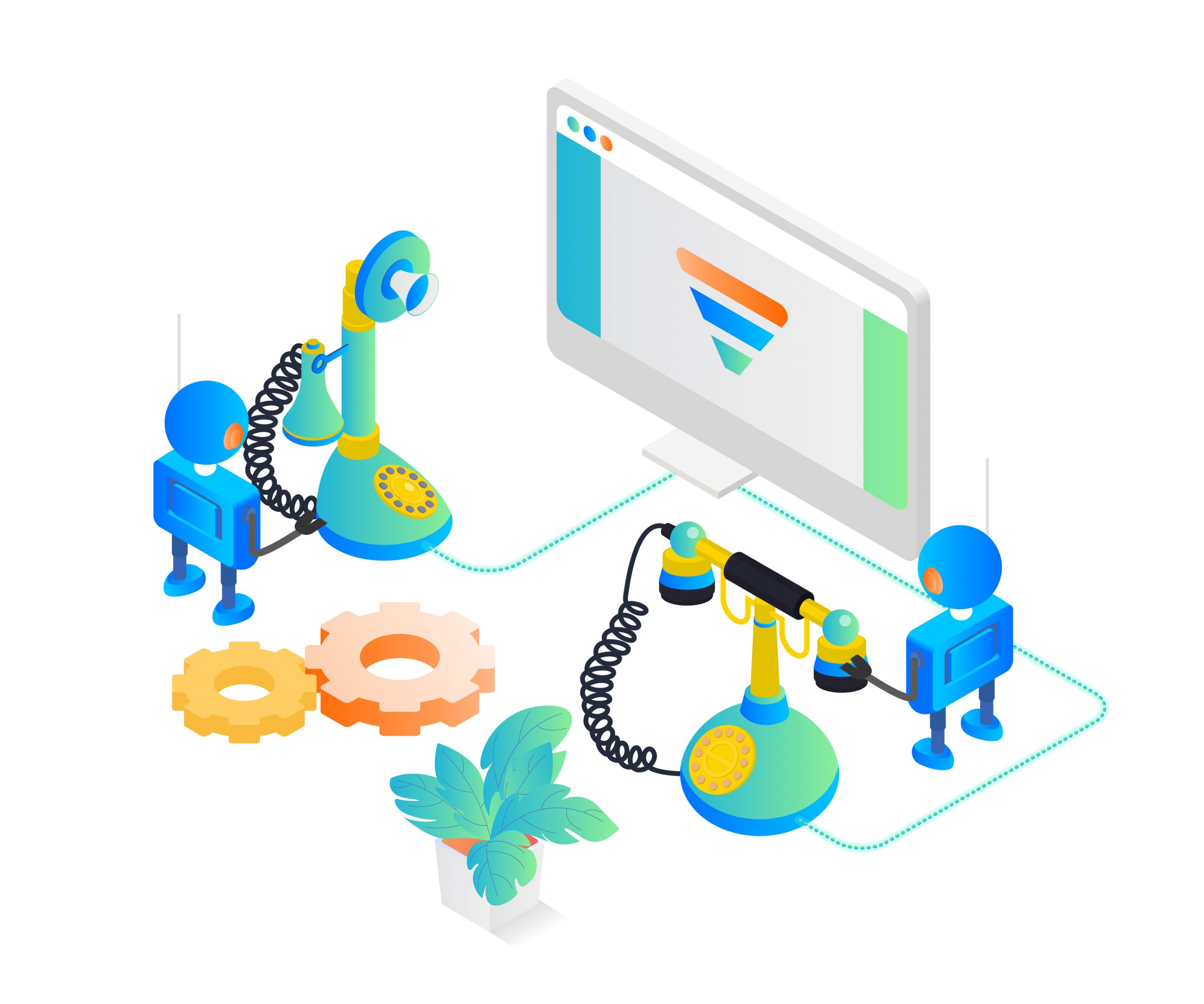 6. SEO Tools
Businesses use websites to promote most of their products and services in today's marketing landscape. If you're running one, you probably heard the term SEO and the power it possesses that can break or make your business.
The heart of direct web marketing is SEO or search engine optimization. It works alongside search engines like Google to improve traffic on your website and make more sales. However, the process can be daunting, especially for startups and small businesses.
For this reason, it's recommended to use SEO marketing tools to further optimize your search engine rankings and open tons of opportunities to make sales. These tools will help you identify the right keywords to improve your SEO rankings.
On top of that, SEO tools can analyze the movement of your competitors to help you produce more relevant content so you can address the needs of your target audience even better.
7. Branding Tools
A branding tool is a tool that promotes and markets your brand. It'll help your brand build its name, which can be easily remembered by anyone who has seen it or heard it before. On the other hand, it comes in different types with different functions. Here are some you might want to consider using in your direct marketing campaigns:
Its main function is to produce a unique sound that anyone can remember once they hear it. However, it's not something you can do easily. When producing unique brand audio, you have to think about your target audience and possible copyright issues.
You can create short video clips for your content and commercial purposes. It allows your brand to shine, convey its message, and communicate directly with your prospects and existing clients. It's one of the most effective strategies that significantly improve your sales.
This type of branding tool helps you create your logo, posters, and other visual content to promote your products and services. When producing one, make sure that it's creative enough and relevant to your brand. This is to help people easily recognize your brand in one look.
Opposite to a generic URL shortener using a custom URL shortener like Rebrandly lets you create branded links, links that incorporate your domain name, hence, your brand. In this way, you can increase brand awareness with every link you share, also if people do not click. Furthermore, your marketing actions will get two immediate benefits: a) higher click trough-rate: people click on the brand they trust instead of a generic one; b) better deliverability: if the links you include in your emails social and SMS incorporate a reputable domain name it will hardly get into spam folders.
You can use this tool when promoting your brand through events, such as concerts, festivals, seminars, webinars, and conferences. This will help you create a fun and engaging experience for your potential and existing clients, encouraging them to make purchases and spread the word about your brand.
If you think you haven't built your brand yet for direct marketing, you may use the above tools. However, use them strategically and as closely as possible to your goals to avoid confusing your target audience.
Final Words
Direct marketing has significantly changed from time to time due to rapid technological advancements. Today, you won't be able to get it done easily and correctly without the help of tech tools. These are tools that can help you improve the efficiency and productivity of your direct marketing campaigns.
Since many companies offer the same tools, it'd be helpful to check what benefits and features they can provide and how these will help you reach your goals. With this, you'll  avoid wasting your money on nothing.
Related posts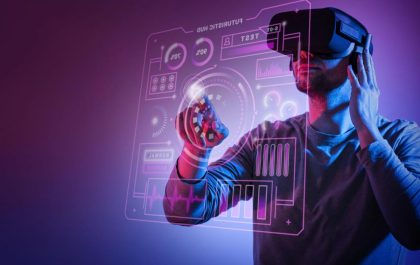 Top 10 Business Tech Trends of 2023
For organizations to succeed in the fast-paced world of technology, being ahead of the curve is crucial. Staying current on…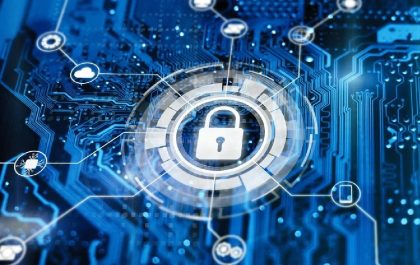 Cyber Security Behind NFTs: Are You Safe?
With the rise of cryptocurrencies, we've seen all kinds of digital assets hit the market. NFTs were a craze a…