3 Benefits of Pursuing a Career in Business Intelligence and Analytics
These days, choosing a career path can take a little more time and careful research than ever before, largely due to the fact that skills that were once in high demand are being replaced by software and programming.
When you commit to years of studying or working in one field, you want the assurance that your skill set will stand the test of time. As industries grow and technology advances, business intelligence and analytics are undoubtedly on the short list of valuable careers.
What Is Business Intelligence and Analytics?
Data is so powerful and abundant now that it's almost like a new currency. However, data by itself is not capable of developing and executing a strategy based on what it reports or uncovering problems that lead to a profitable solution.
This need is where business intelligence and analytics come in. Business intelligence generally relates to the technologies and strategies devised by companies in order to analyze and utilize business data.
Business analysts go a bit deeper and constantly attempt to find ways to make processes more efficient. They tend to wear many hats and are an essential part of building modern business strategies.
The three key benefits of pursuing business intelligence and analytics include the following:
1. Exponential Growth
The demand for talented business intelligence and analytics employees is growing fast, with no signs of slowing down.
For instance, the business intelligence market alone is set to grow from 23.1 billion in 2020 to 33.3 billion by 2025. These days, every company is data-driven, and that results in a dire need for analysts who can draw useful strategies and detect potential issues from data.
In that vein, workers who have earned advanced degrees in the fields of business intelligence and analytics are well-positioned to capitalize on this growing demand for the skill sets they've developed.
2. A Variety of Roles
There are countless positions available for analysts with different skill sets and interests. Generic analyst jobs are common to come across, but there are many more specialties than you may realize. Here are just a few:
Functional analyst
Systems analyst
IT business analyst
Data analyst
User experience analyst
Every growing business needs an analyst, preferably a specialist with a master's degree in business intelligence and analytics. These professionals can bring insight to their data.
When pursuing a business intelligence role with an MBA focused on analytics management, you may have the opportunity to pick which industry most fascinates you and grow in that field.
3. A Major Market Gap
In 2019, U.S. businesses reported a combined $109 billion in lost productivity, as employees found themselves overwhelmed by data they couldn't understand, and they subsequently procrastinated or took sick days to recuperate. Most businesses reported losing more than five workdays' worth of productivity per employee.
Without someone trained to make sense of ever-growing data backlogs, businesses are finding themselves unable to develop data-driven strategies. The demand for skilled business intelligence employees and analysts is extremely high and isn't decreasing anytime soon.
Seek Out Higher Ed Opportunities to Reach & Further Your Career Goals
Pursuing a career change or looking for a great pathway for your MBA? Then consider going for an advanced degree in business intelligence and analytics management. Data is the new superpower and if you can wield it, the potential for growth in your career can be limitless.
Entering a rapidly growing career field that's constantly seeking new talent will help to secure your future and ensure your value in the job market. Also, seeking out various higher education opportunities will give you an advantage when competing for top positions and afford you a fast track to the career you desire.
Related posts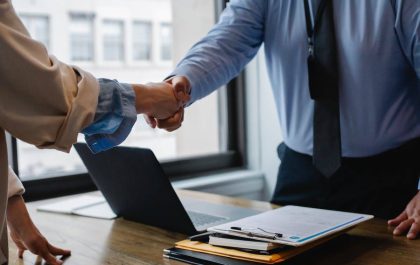 Things to Keep in Mind While Choosing a Corporate Travel Agent
Businesses that require regular employee travel must be careful to select the best corporate travel agent. By effectively managing all…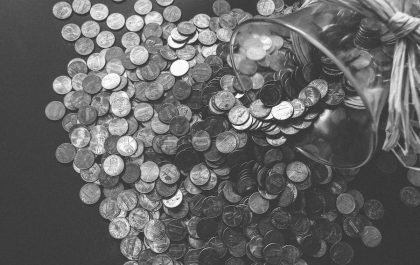 Why Saving Money May Not Always Be the Best Choice
You place your bets at Google Pay bookmakers, but there's that lingering feeling that you could allocate this money for…