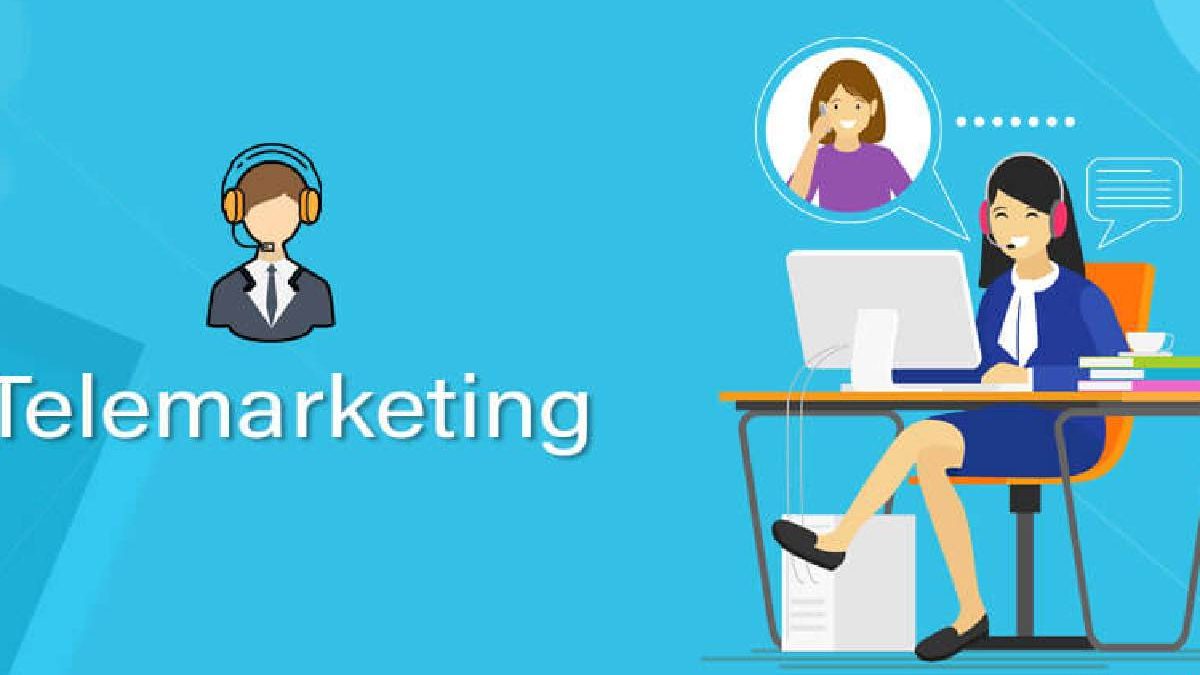 Outbound telemarketing is when a business proactively reaches out to prospects with an offer to convert them into customers. Connecting with such prospects requires a team of skilled agents and reliable outbound telemarketing software to handle them efficiently for moving them up the sale funnel, i.e., purchase your offering. No wonder, Outbound telemarketing remains an essential piece of the puzzle when it comes to launching successful sales campaigns.
However, the approach to telemarketing has changed over the years. Today businesses need to think beyond salesmanship, outbound call volumes, and dial-based strategies. They need to focus on strategies that can enable them to create a seamless customer journey.
Outbound telemarketing software is a powerful technology that can help companies realize  this vision. It can enable them to plan their outreach strategies more effectively and measure success with greater precision. With better process management and improved analytics, outbound telemarketing software can enable businesses to compete successfully in a crowded landscape and remain relevant for years to come.
Today we will understand how enterprises can leverage Outbound telemarketing software to:
Maximize their professional and generate revenue faster
Develop a successful outbound telemarketing strategy
Top 10 hacks to develop a successful outbound telemarketing strategy
Successful outbound telemarketing strategies businesses can follow to achieve these goals:
1. Eliminate non-value add activities
Often, businesses engage in activities that hinder productivity and decrease growth rates. Such activities are called non-value-add activities. Day-to-day call center operations comprise many such activities like data entry jobs, contact management, follow-up scheduling, manual call dialing, routing, and more. These mundane tasks consume a significant portion of agents' time. Can these be eliminated? The simple answer is yes.
Outbound telemarketing software implements workflow automation through features like Interactive Voice Response (IVR), Automatic Call Distribution (ACD), skill-based call routing, and more. It efficiently manages these mundane tasks without burdening your agents. As a result, your agents can focus on their core tasks, enhance their productivity and efficiency, and deliver stellar customer service. The software also  helps  reduce human errors and effectively streamlines daily operations.
2. Targeted agent training
As new technologies dominate the communication market, telemarketing agents need to upskill from time to time to stay relevant in their role. Identifying agents who need to upskill, when to upskill, and what skills to acquire can save your business money and help agents to deliver improved customer support. It can help you design targeted agent training programs well in time. But, how does one identify the training needs to implement targeted training programs?
The call center analytics feature in outbound telemarketing software serves as a critical tool for identifying skills your agents require. It analyzes the agent performance based on predefined key performance indicators (KPIs) such as average talk time, first call resolution( FCR), and conversion rate. It provides a report that shows where your agents are lagging. Moreover, you can implement such training programs using another feature of outbound telemarketing software. The call recording feature stores all the agent-customer interactions. It's useful for training agents on how to deliver winning sales pitches, handle demanding customers, and overcome objections from buyers.
3. Implementing omni channel communication
The demand for traditional telemarketing techniques, such as outbound phone calls, is waning as the market becomes saturated. Many brands call a customer every single day, but they choose not to answer. Therefore, outbound telemarketing requires an innovative and scalable approach to convert these customers. Integrating an omnichannel strategy enables businesses to cater to customers through multiple communication channels.
For instance, customers can be relieved from the pain of repeating their concerns when they switch channels during a conversation. Since different channels such as chat, email, social media, and more are seamlessly integrated into a single platform, the agent can instantly understand the customer's needs and suggest suitable responses. This makes the sales process more inclusive and offers a flexible ecosystem for agent-customer communication. Agents will likely take advantage of sales opportunities while switching between different channels.
4. Integrating predictive dialer
A predictive dialer is an automated dialing system for outbound calls that dials several numbers from a predefined customer contact list. It is a crucial feature of outbound telemarketing software that cuts down time wasted in manual dialing and waiting for customers to get on the call finally. It is a valuable tool for accelerating outbound telemarketing campaigns. The dialer automatically weeds out voicemail-directed calls, busy signals, no phone answer, and unusable or disconnected numbers. The dialer keeps adapting to the constantly changing shifts and accordingly manages the calls.
Integrating a predictive dialer with CRM software imports the existing customer data and streamlines the communication process. The benefits of predictive dialers aren't just bound to calls, it also helps generate quality leads, monitor the average handling time of agents, significantly reduce call abandonment rate, and schedule call back and reminders.
5. Enhancing customer profiling
Software for outbound telemarketing offers customer profiling which helps businesses gather insights to identify, segment, and define their target audience. These insights include age, gender, demography, and information from the previous contact. These insights enable  agents to make enticing offers. Enhancing customer profiling also gives agents details about customer perceptions and interests, better preparing them for the conversation. Here are some ways to enhance customer profiling:
CRM integration
Segmenting customers based on demographic data like location, age, or gender
Automating the customer journey
6. Personalizing customer experience
Personalizing customer service means delivering tailored services specifically addressed to the requirements and preferences of the customer. Since customers are becoming more confident and assertive about what they want from brands, providing a personalized approach is becoming necessary. Research suggests that personalized customer service boosts conversion rates by 8%. Integrating outbound telecommunication software with CRM tools facilitates customer profiling that delivers customer details such as age, gender, income bracket, and more to agents.
Call center agents can use these insights to offer a more personalized approach to customers that makes them more attuned to the business. It improves business-customer relations, and since customers receive tailor-made solutions to their problems, it leaves them with a sense of satisfaction. This is an effective outbound call strategy, as happy and satisfied customers are likely to endorse products amongst their friends or family. This fosters business revenue generation.
7. Offering call back option
Customers may avoid calls when they are in a meeting or traveling or during their family time. But that does not mean they are not interested in your offerings. The best way to win a second chance in such a situation is to offer them a call-back option as per their convenience and availability. Call-back options in outbound telemarketing simplify customers' interactions with brands without disrupting them. It helps to improve the customer experience and fosters first-contact resolution rates, as the agents are better prepared to deal with the customer's issue. Implementing call-back option strategies also shortens call duration and reduces call abandonment rates. Since customers are on the call for a shorter period, businesses' operational costs are significantly decreased.
8. Prioritizing and nurturing warm leads
Prioritizing warm leads means focusing on warm prospects for potential sales opportunities. People who have already interacted with a business's telemarketing strategies are considered warm leads. They could have requested a product demo, downloaded a report, or subscribed to their newsletter.
For an effective sales conversation, a proper follow-up is required. It means turning a prospect into a company's customer by implementing actions such as resolving the prospect's queries. Studies suggest that more than 80% of sales leads require a minimum of 5 follow-ups after the initial sales meeting. However, over 44% of salespeople abandon their efforts after only one follow-up or fail to follow up at all. Therefore, sales agents need to be rigorous while initiating the follow-up call. A friendly and polite tone during the interaction can significantly impact the prospect's conversion rate.
In order to follow up effectively, agents need to:
Commit to the scheduled time & date
Greet customers after follow-up procedures through chat or text message
Sending reminder emails to customers
Modern outbound telemarketing software can enable a robust follow-up mechanism as most of these can seamlessly integrate with CRM and other tools a business is already using.
9. Learn from feedback
Customer experience makes or breaks a business. Therefore, businesses constantly need to improve their products and correct their mistakes. Outbound telemarketing software allocates customer feedback that can be a supportive tool to achieve this goal. It offers online surveys, feedback forms, and product review sites that can deliver businesses actionable feedback insights. Businesses could change this mindset by meticulously working on customers' feedback to enhance CX.
Apart from that, agents can deliver crucial data based on their customer interaction. Allocating resources from social media and search engines can also help businesses to improve their services and offer a tailored approach to customers that suit their preferences.
10. Monitor service quality
Ensuring service quality compliances facilitates business operation improvement that results in impeccable customer service. Businesses can leverage real-time analytics and reporting to gain deeper insights into customer behavior, shopping trends, customer preferences, and more. Live monitoring of calls tracks the agents' ongoing operations, which helps to identify bottlenecks and provide quick feedback to convert the customer.
Accelerating business ROI with outbound telemarketing strategies
Customer service influences a company's revenue generation, customer retention rate, and brand image. Businesses can improve their customer experience by leveraging the advanced features of outbound telemarketing software. A successful outbound telemarketing software enables a company's marketing department or call center to automate calling operations and deliver personalized communication. In case your outbound telemarketing success rate is declining, you must invest in better software for outbound telemarketing like HoduCC. HoduCC equips your agents with advanced call center features that allow businesses to hyper-personalize customer service.
Related posts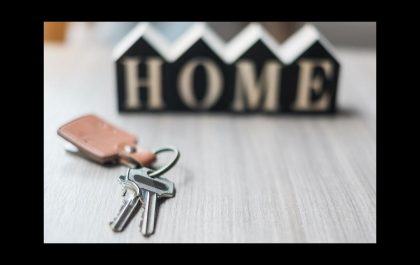 5 Tips When Purchasing Your First Home
Home ownership is a big financial commitment and there is a lot of information to take in. These 5 tips…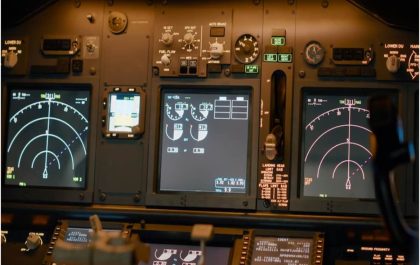 The One you Think is Most Important to Spotlight "Flight Sim Panels"
Flight sim panels are hardware devices that replicate the controls and instruments of a real aircraft cockpit. They can be…