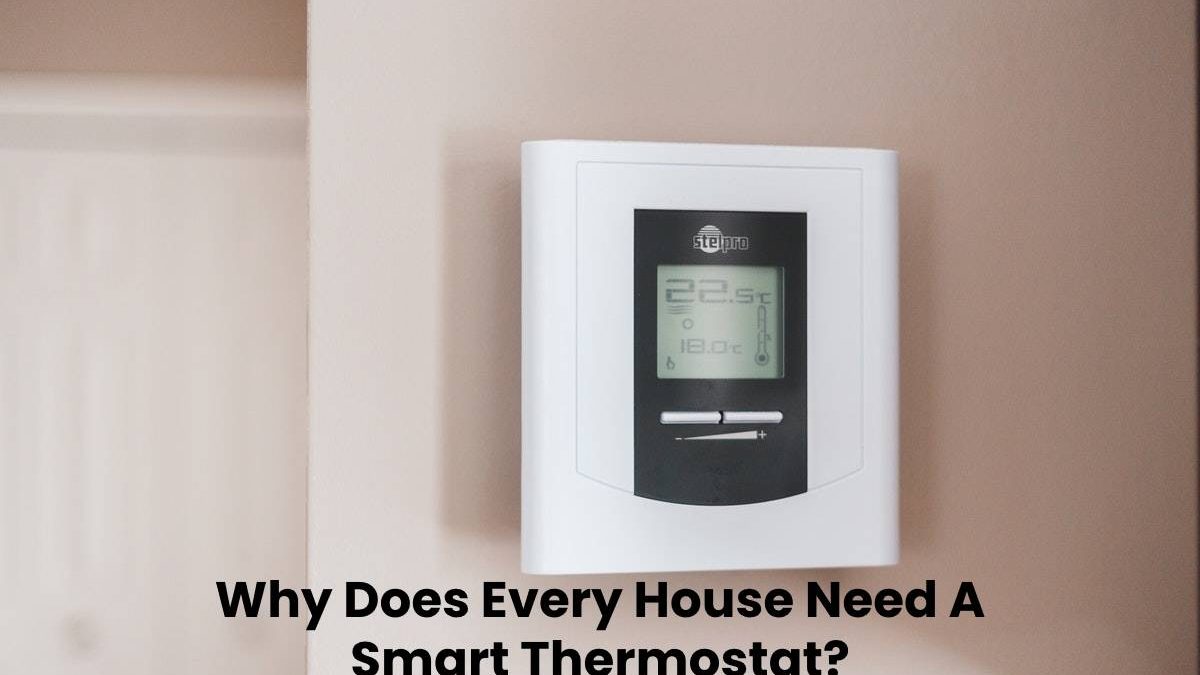 Why Does Every House Need A Smart Thermostat?
Smart thermostats can be used to control the home's heating, ventilation, and air conditioning automatically. They are wifi thermostats, and like other wifi devices, these thermostats are connected to the internet via the wifi network, and one can control their settings through other devices connected to the internet like laptops and mobile.
One of the most prominent features of a smart thermostat is that it learns from our habits of heating and cooling. As a result, it can make actual-time adjustments based on necessary conditions like humidity in the air.
If you are wondering why your house needs a thermostat, here are some of the reasons. Let's find out!
Some Top Reasons Why Your House Needs A Smart Thermostat!
1. It Will Help You Minimize Your Energy Costs-
This is the best and the most significant reason you can upgrade to a smart thermostat. With advanced technology, it is easy to set a schedule for your thermostat so that when no one is home, it'll use less energy. Besides, you can also schedule your thermostat to set a cozy temperature before your family members come back so that they enter into a relaxed and comfortable environment.
2. It Will Help Track Your Energy Usage –
An intelligent thermostat provides a report on your daily energy usage, and it will help you have clarity in case there is any anomaly in your electricity bill as it will show if there is any change or how your energy consumption has changed over time.
3. It Has In-Built Sensors, Which Are Very Helpful –
Smart thermostats have different seasons, like movement sensors that can detect when people are up and active in the house. Apart from these, some sensors can learn when people are active and a heating or cooling requirement.
4. It Is Compatible With Other Intelligent Devices –
These smart device platforms continue to update themselves in terms of compatibility, allowing linking up and exchanging information with multiple devices.
5. It Can Follow Voice Commands –
Just like other smart devices like Alexa, smart thermostats can follow your voice, and it can be controlled and adjusted with voice commands which makes it very convenient to use.
6. It Can Be Installed Quickly –
If you have wiring appropriately installed, all you have to do is cut the power to your thermostat, remove the old thermostat and connect wires to the new thermostats.
7. It Has Better Visibility And Controls –
With upgraded designs, accessible interfaces that are readable at a glance, better visibility of numbers on the screen, these smart thermostats are simple to utilize. Even a non-tech-savvy person can operate them.
8. You Can Create Heating Zones –
With a smart thermostat, you can create specific zones with a particular temperature in different parts of the house. For example, if you want your bedroom to be warm, you can customize it and do that.
9. You Can Use Weather Forecasts To Your Benefit –
Whether it is cold snaps or surprising snowstorms, weather can change at any time. So having a smart thermostat at home can work wonders for you. You can easily change the temperature according to the weather outside so that when you reach home, you are comfortable. These advanced thermostats utilize local forecasts to analyze and find when the temperature fluctuates outside. For example, if you're out and face cold weather, these thermostats recognize this and will turn on heat early to make your home warm when you arrive. Inversely, the same technology works in summers to fight heat waves and humidity.
Wrapping Up –
So you might have understood the above mentioned advantages of installing a smart thermostat in your house. Although there are advantages to installing a smart thermostat, there are disadvantages like getting hacked as it is connected to the internet.  Therefore, no matter which model or type of thermostat you intend to install, ensure that you have all the required information around the product.
Related posts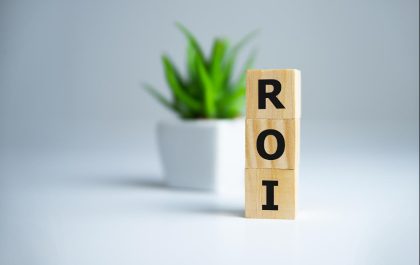 Maximizing Engagement and ROI: The Key Benefits of Event App Implementation
The Key Benefits of Event App Implementation In the age of technology, event management has witnessed a remarkable transformation. Traditional…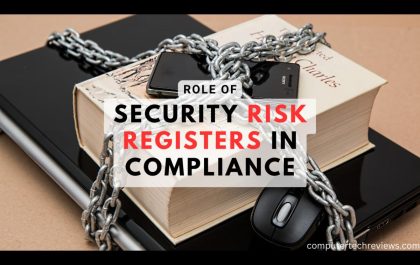 Role of Security Risk Registers in Compliance with Industry Standards and Regulations
In today's rapidly evolving technological landscape, businesses face an ever-increasing array of security threats and regulatory requirements. To navigate this…