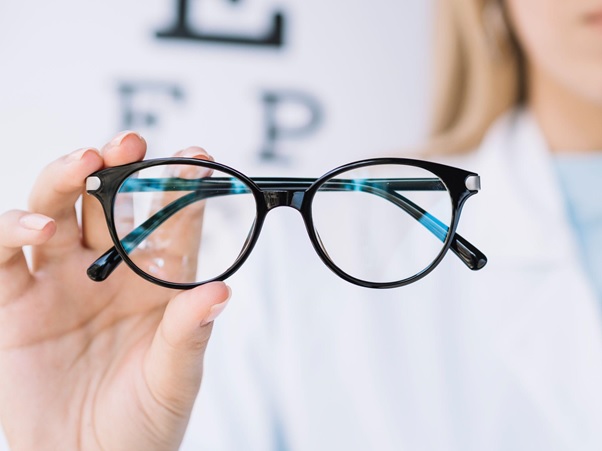 The Best Computer Glasses for Long Screen Use
As our society becomes more and more digitized it's important to protect our vision from the constant screen use. Spending large amounts of time in front of a screen can lead to a painful condition called Digital Eye Strain (DES). Thankfully, there is an easy solution! By investing in a pair of computer glasses you can protect your eyes from DES and enjoy your screen time pain-free.
But what is DES and how can computer glasses help prevent it? Just check out our mini guide below to learn about DES and how you can choose the best pair of computer glasses to keep your eyes safe.
What is DES?
Digital Eye Strain (or DES) is a painful eye condition that results from a number of lifestyle and environmental factors such as too much screen use. Digital screens emit a type of light called "blue light" that places strain on your eyes and can lead to DES. Some of the most common symptoms of DES include eye pain, headaches, neck pain and fatigue.
How can I prevent DES?
One easy way that you can protect your eyes from too much screen use is by investing in a pair of computer or blue light glasses. Computer glasses look just like regular glasses but the difference is in the lens. Each pair of computer glasses offers different features designed to combat DES like anti-glare coating and blue light absorption.
How do you know which pair of computer glasses is right for you? Check out our top 5 picks below for the best computer glasses available:
1. Oakley's Prizim Gaming
Take your gaming to the next level with Oakley's Prizim Gaming glasses. While these glasses were designed with gamers in mind, anyone that spends a lot of time in front of a screen could benefit from a pair. Each pair includes authentic prescription lenses with Prizim Lens Technology and amazing blue light filtration. Combine this with other cool features like enhanced color contrasting and sharp vision, and you've got a pair of glasses that will not only protect your eyes while gaming but might even lead your team to victory!
If you're looking to score your own pair of Oakley's Prizim Gaming glasses, then check out this fantastic Oakley deal. With this Oakley promo code, you can enjoy a major discount on your next pair! Best of all, these promo codes are completely free to use without any hidden fees.
2. Baxter Blue
For those looking for a fashion-forward option, Baxter Blue offers blue light glasses in a number of stylish models. But don't let their trendy look fool you – these blue light glasses pack a serious punch! Baxter Blue glasses include features like…
Filter blue light
Reduce glare
Block UV light
… and are available in non-prescription models as well!
3. GUNNAR Gaming & Computer Glasses
If you're going to be spending some serious time in front of a screen, then you might want to invest in a pair of GUNNAR computer or gaming glasses. These innovative glasses include the GUNNAR patented Amber lens technology which can help reduce digital eye strain, prevent dry eyes and block about 65% of harmful blue light. They come at affordable prices too – some of their non-prescription models start at just $39.
4. 39 Dollar Computer Glasses
Computer glasses don't have to be expensive! For the budget-conscious consumer, try a pair of 39 Dollar computer glasses. 39 Dollars is a brand famous for offering budget-friendly options starting at just, you guessed it, $39.  Using their innovative try-on system you can even try on your glasses virtually before committing to a pair.
5. Eyekeeper Kids Blue Light Filter Glasses
Did you know that kids can suffer from DES too? Keep your kids safe with their very own pair of blue light glasses. Any child that spends a lot of time gaming or studying online can benefit from a pair of computer glasses. A pair of Eyekeeper's computer glasses not only block harmful blue light but they also offer little to no color distortion.
Related posts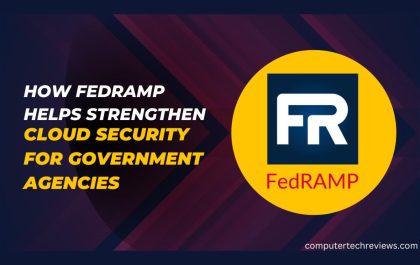 How FedRAMP Helps Strengthen Cloud Security for Government Agencies
In an age where digital transformation is reshaping the way governments operate and deliver services, cloud computing has emerged as…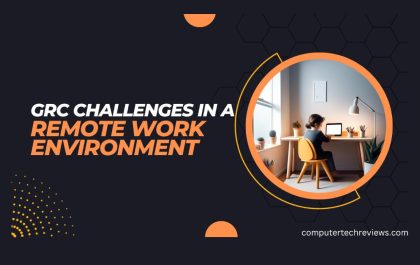 GRC Challenges in a Remote Work Environment: Navigating New Risks and Opportunities
The global workplace landscape underwent a seismic shift in 2020 when the COVID-19 pandemic forced organizations to rapidly embrace remote…