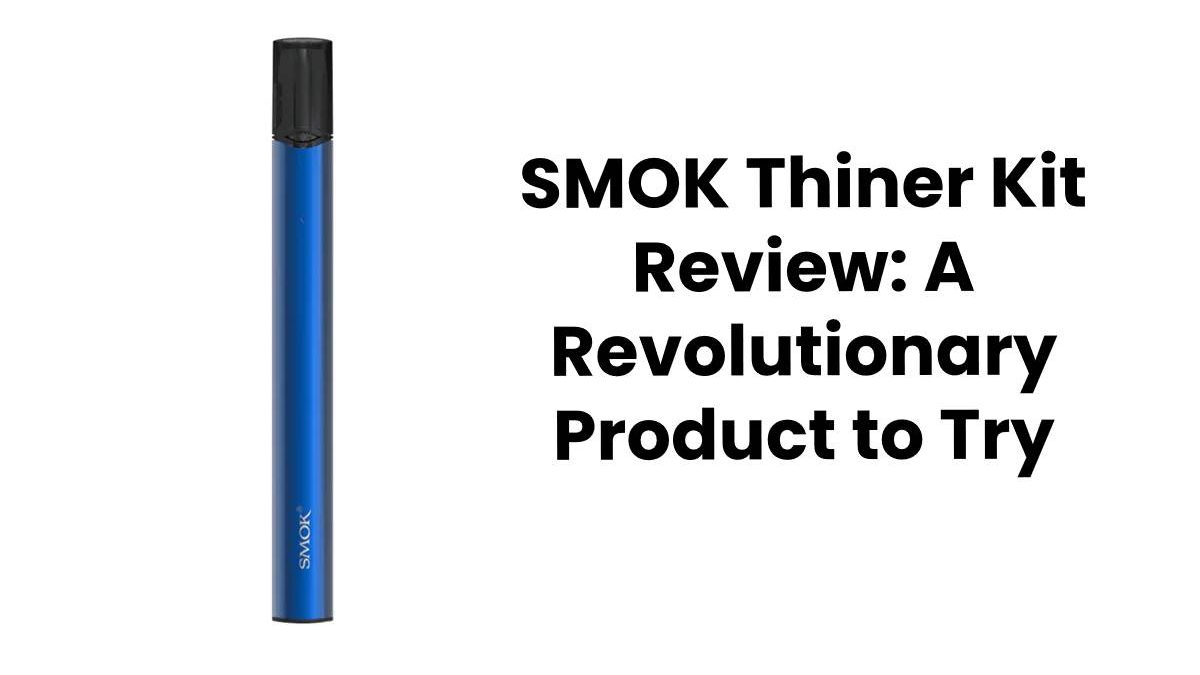 SMOK Thiner Kit Review
Pod systems are a great bridge for people who want to try vaping as an effective alternative to smoking. SMOK Thiner Kit is also one such slimmest and convenient pod system device. The system has evolved in popularity due to its ease of usage as well as for its stylishness and performance.
With numerous features and options, this device is clearly becoming everyone's favorite day by day. The most limited edition is now released in the vape shop online and can be delivered easily once the order is placed. The pod provides you the biggest and perfect cloud while using it.
Features
The SMOK Thiner Kit is a compact yet heft device to carry. Regardless of whether you appreciate the fun of giant clouds or the accommodation of a small case, the kit can fulfill both things for you. It will meet all your mouth-to-lung vape needs with its buttonless inhalation system and excellent atomizer detection.
The pod has an in-built meshed coil that enriches your experience and adds that extra deliciousness with a smooth flavor. Almost 4 ml of e-liquid is provided in the SMOK Thiner Cartridge along with a 0.8ohm non-detachable meshed coil that means more convenience for usage. If at some time, you empty the pod, the cartridge is easy to fill and install.
The pod contains a high-capacity battery of 750mAh built inside the body and supports Type-C charging that charges the system faster. Moreover, the device comes with a 0.69-inch OLED display and is in front of the thiner kit. The screen interface is extremely useful for viewing all the data. On the side, a button is placed for adjusting the wattage according to your need and can go up to 25W. All these excellent features ensure complete satisfaction.
Design and Quality
Both designs, as well as the quality of the SMOK Thiner Kit, are outstanding. It comes in a compact size and has a card-style design which is easy to carry in a pocket or bag. The device is made of the best aluminum alloy material that is durable for a long period of time and makes it much slimmer.
It is available in many color variants, from purple to grey, and looks extremely classy when you use it. When it comes to SMOK Thiner pods, safety is guaranteed. The kit has a no-firing switch that ensures you full safety, and there is nothing to worry about accidental firings. You can enjoy your inhalation and get smooth, beautiful clouds without any fear of leaking.
Packaging and Pricing
The SMOK Thiner Kit comes in a handful of colors and looks absolutely modern. The packaging consists of a Thiner device along with a high-capacity battery. It contains a meshed 0.8ohm thiner pod and holds a user manual for those who want to know the proper way of using it. A Type-C cable also comes along with it. The pricing is reasonable and normally found at $25.99.
Conclusion
Purchasing SMOK Thiner Kit is the ideal decision to make. Its unique features and great quality can completely satisfy your vaping needs. Try it and enjoy the best moment of your life.
Related posts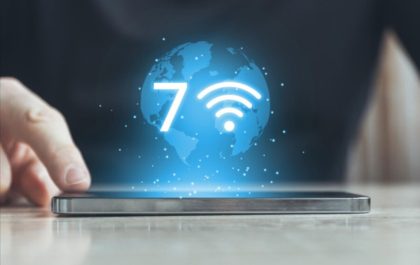 WiFi 7 Guide – What Improvements are there vs WiFi 6?
WiFi 7, also known as 802.11be Extremely High Throughput (EHT), is the latest wireless networking standard that promises faster speeds,…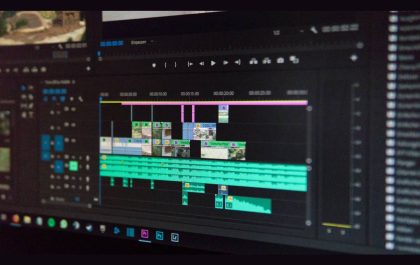 The Future of Personalization: Leveraging ACR for Enhanced User Experiences on Video Platforms
In the rapidly evolving world of digital media, personalization has become a key factor in enhancing user experience on video…