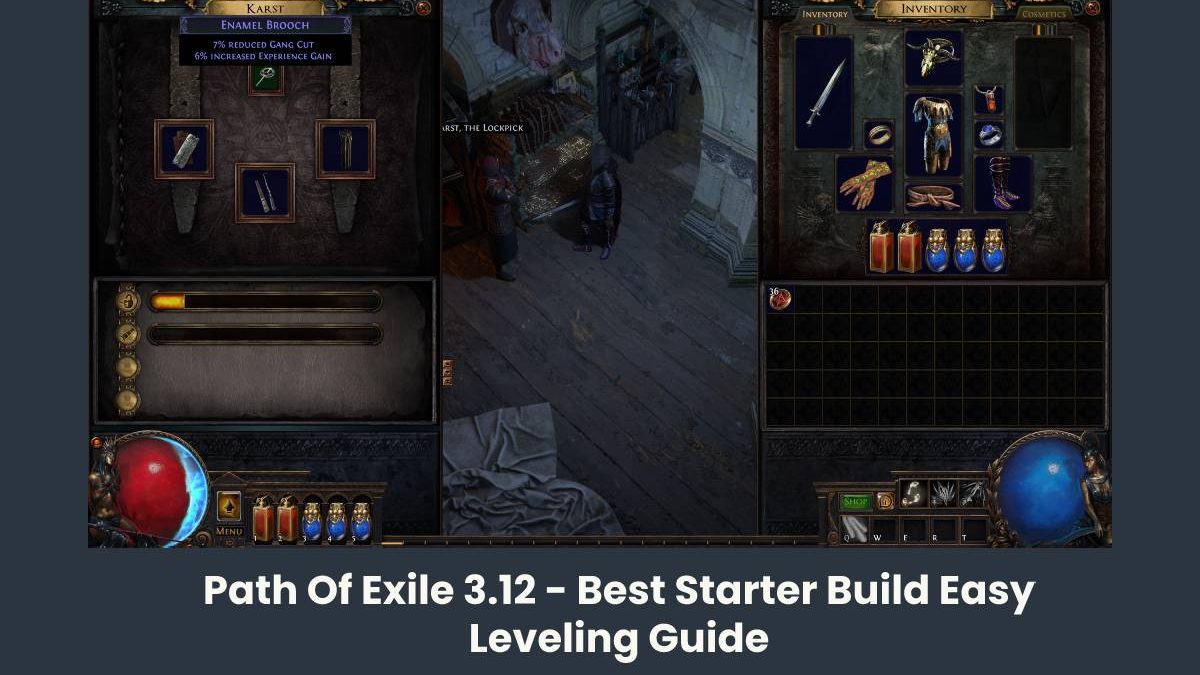 Path Of Exile 3.12 – Best Starter Build Easy Leveling Guide
Start your path the easy way!
The best time to start playing Path of Exile was during launch, and the second best time would be now. We're not paraphrasing a quote; we really mean that the current expansion, Heist, is a great time to pick up the game. If you're daunted by the thought of how much grinding you're going to do, here's a handy guide on how to level up quick and easy, as well as get some POE Currency along the way!
 Required Reading and Experience
First things first–if you haven't got the feel of the game yet or haven't understood the basics, then you should go back and wrap your head around them first before you continue reading. You wouldn't understand what we would be telling you if you haven't yet, so you're better off not just reading about the elementary game mechanics, but actually learning them through practice and repetition by actually playing.
Dedicated or the Long Way
If you already know the basics of combat, character customization, gearing up, item rarities, and other related things, then we're now going to a debate: should you go for a dedicated leveling build or should you start making your building your endgame Path of Exile build while you level?
The current consensus is that it depends on the PoE build. There are certain PoE builds that cannot be made until you're in the endgame, so you're better off making a dedicated leveling build. After all, since you can't start on your endgame build, then you might as well work on something that will work for you.
It also helps that the purpose of dedicated leveling builds is to get to the cap right away, so you'll be leveling way faster compared to those that can already start making the endgame build right away. The only trouble with this is that you might need a kind ofPOE Orbs, the Orb of Regret, to refund skill points from passive skills that will no longer be of use to you in the endgame.
As for PoE builds that have a similar passive skill tree during both leveling and endgame, you won't be doing many changes other than gear. The only drawback is that the grind will take longer. At the end of the day, it's all up to you whether you want to take the fast lane and just tweak it later on or if you want to take the scenic route and save yourself the trouble of having to do adjustments.
Just the Right Skills
Whether you go for a dedicated leveling build or a pre-endgame build, you'll be relying on certain core skills that are perfect for leveling. They are as follows:
Arc
Blade Vortex
Fire Trap
Storm Brand
Static Spike
Armageddon Brand
Cleave
Firestorm
Vortex
Winter Orb
Spark
Purifying Flame
There are many skill gems not on the list and they're as useful as grinding as these are. When trying to figure out if a particular skill gem is as good as those on the list, check out if it's enough to take out all sorts of enemies without needing multiple support gem links. Sure, there are many other skill gems that truly shine when given the right support gems, but those are endgame builds, so you wouldn't want to take them up until the right time.
Needing That Filter
Another important thing to know is what loot to pick up. It should already be obvious that you should be getting Rare gear with mods that increase life, elemental resistances, and mods that increase the kind of damage your build puts out, and depending on your build, mods that affect socketed gems (increase damage and levels, reduce mana reserved) and additional skills granted by POE Uniques. Aside from that, it's also important that you get yourself gear with enough links for your build. If it has to be six sockets, then so be it.
In the meantime, however, you won't be very lucky and therefore won't be getting lots of those things, so you'll have to make do with what works. But even that can take much time, especially when you're going through troves of POE Items. To make your life easier, you should install loot filters, third-party programs that allow you to determine what loots will be displayed in your map. This way, you'll know which ones are for personal use, and which ones are for POE Trade.
With the loot filter, you'll be able to narrow down the loots you can see to the ones that you want and need. Filter them by rarity, mods, number of sockets, and many other traits of your choice. The available filters vary from one another, so it's up to you which ones suit your preferences best.
There are many other tips you can pick up in order to level up more efficiently, but for now these should suffice. Keep them in mind and you'll be sure to reach the level cap without encountering much problem. Above all else, keep enjoying Path of Exile!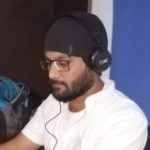 Kamran Sharief
I write about technology, marketing and digital tips. In the past I've worked with Field Engineer, Marcom Arabia and Become.com. You can reach me at kamransharief@gmail.com
Related posts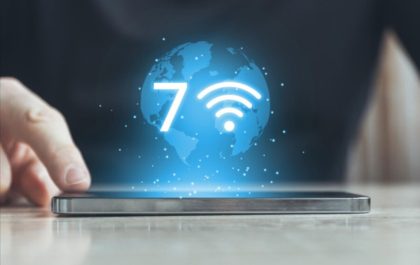 WiFi 7 Guide – What Improvements are there vs WiFi 6?
WiFi 7, also known as 802.11be Extremely High Throughput (EHT), is the latest wireless networking standard that promises faster speeds,…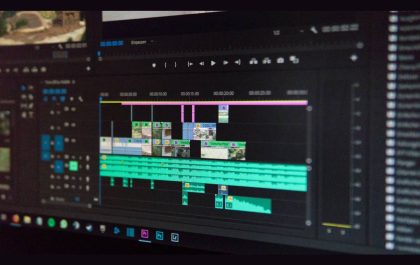 The Future of Personalization: Leveraging ACR for Enhanced User Experiences on Video Platforms
In the rapidly evolving world of digital media, personalization has become a key factor in enhancing user experience on video…