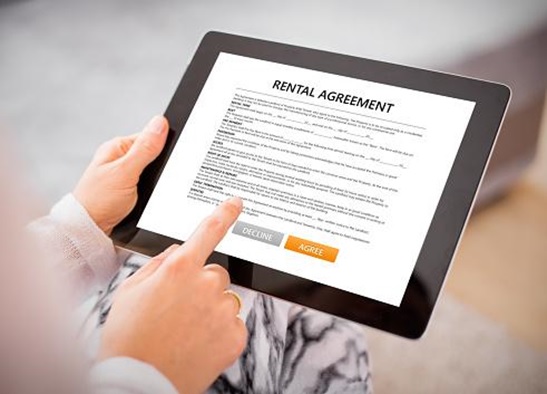 Landlords Handling Online Leases & Contracts
For the longest time, the standard procedure for renting a home involved hosting a physical open house, shaking hands on an agreement, and signing a lease. However, with technology advancing at alarming rates, there are now more efficient ways to circumvent typical procedures of finding apartments for rent in Kissimmee. Of course, if you're a savvy investor, you already understand the value of using technology to improve your business.
Although, with the variety of options available, understanding what's best can be overwhelming. In order to get the most from these electronic aides, landlords need to have a basic understanding of technology for rental properties. Failing to do so could leave you with the risk of unintentional liability.
That's why this article aims to educate you on five practical security tips for landlords handling online leases and contracts. Hence, if you're battling getting your digital rental agreement right, stick around till the end.
1. Use the Right Tool
First off, you need to use the right tool to draft your online leases and contracts. Just like there are tools to help you sell your property quickly, several professional services can help you prepare a comprehensive rental agreement. Remember that this is a binding contract, so the last thing you want is a substandard, watermarked, or generic document that won't hold up in court.
Luckily, several online tools can help you with this task. Google form is a free and effective option for landlords looking for something quick and easy. However, if you don't mind spending a few bucks, you could invest in something more professional like HelloSign. With plans starting at just $15 per month and several professional templates to choose from, this is a great way to create, sign, and manage your documents.
2. Understand Landlord-Tenant Laws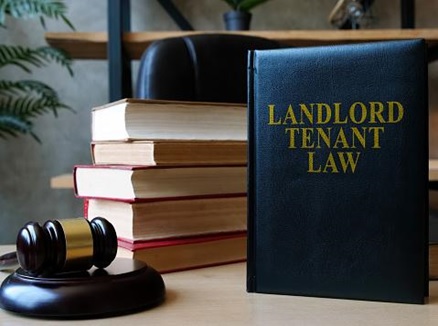 After settling the issue of which tool to use, the next thing to consider is the lease itself. Remember that if you try to include any illegal terms, even unintentionally, it could invalidate the entire agreement.
Thus, it's worthwhile to take the time to educate yourself on all federal, state and local landlord-tenant requirements. This is a critical step that could put your business at risk if not done correctly. Therefore, if you need some help, hire a company that will protect your investment. Working with a qualified real estate attorney or experienced property management firm is beneficial in helping to review the agreement and put it into practice.
3. Use Electronic Means of Payment
Since you're already going digital with your lease, why not encourage prospective tenants to make online payments. Electronic transfers save you the hassle of having to manually process multiple forms of payment each month and issue receipts.
In addition, tenants prefer electronic means of payment as this is a more convenient option for them as well. Many electronic payment software solutions even offer the ability to set up recurring payments or reminders that help reduce the risk of missed or late rent. Using electronic payment creates an immediate and traceable transaction which is helpful in maintaining the security of your business and eliminating disputes over lost receipts.
4. Encourage Transparency
Another security tip for landlords is to encourage as much transparency as possible. If your prospective tenants have reservations, take time to clarify the terms before allowing them to sign the contract. However, if you too struggle with understanding how to incorporate or explain the necessary legal terms, be sure to get help. In such a scenario, the best person to assist you would be a real estate lawyer, as they can help you avoid costly legal pitfalls.
Another way to encourage transparency is to outline all terms clearly from the very start.  Too often, there are stories of corporations trying to hide details in the fine print. Trying to hide details or change clauses last minute only serves to breed distrust between tenants and their landlord. Therefore, always be upfront about the state of your property, the necessary requirements or rules, and encourage applicants to review the lease carefully before signing.
5. Keep Your Records Straight
Finally, landlords must keep detailed and complete records at all times. With paper records, it's much easier to lose physical copies of your agreement, given that they're prone to human error or possible deterioration from the elements.
Nevertheless, you still have to keep your online documents organized too. It would help to keep a folder with all your contracts uniformly named, so you can always retrieve them when needed.
Similarly, if you have other relevant digital information such as receipts, inspection photos, and chats, you can efficiently and easily organize them accordingly. While no one wants to think a dispute will land them in court – sometimes it does. In those scenarios, it's best to have all the evidence you need.
Conclusion
Running a rental business is filled with unique highs and lows. However, successfully utilizing available technology can help avoid the worst-case scenarios. Since legal battles can be pretty inconvenient and downright messy, it's best to err on the side of caution when drafting an agreement. Always keep the lines of communication open and ensure that any processes you have in place uphold all applicable landlord-tenant laws.
Related posts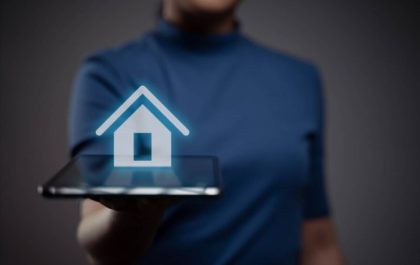 Revolutionizing Home Buying By Embracing Technology in the Modern Real Estate Market
Embracing Technology in the Modern Real Estate Market The landscape of homebuying is undergoing a seismic shift, propelled by technological…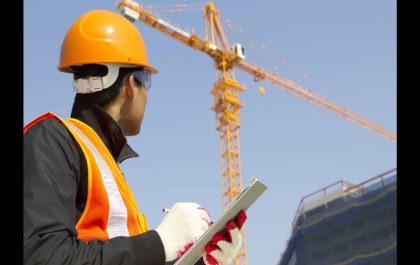 Why Engineering is a Promising Career Choice for The Future
5 Reasons Engineering is a Great Career Choice Engineering is a growing field in the U.S. with high demand due…