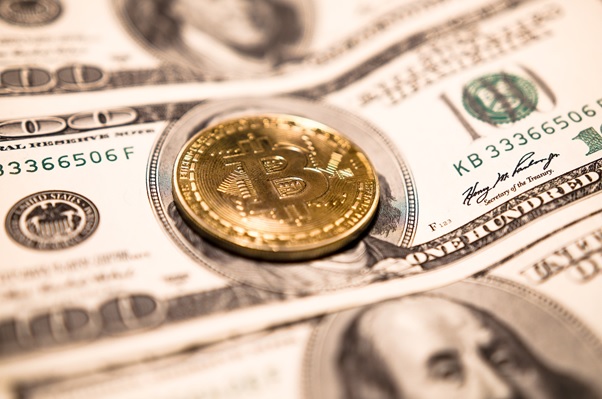 In 2021, the crypto market made a significant jump upwards. A larger share of cryptocurrencies, such as Bitcoin or Ethereum, reached new record highs. In the public, the acceptance of cryptocurrencies has increased significantly.
However, in recent weeks and months, there has been a significant correction in the market in some cases. How it will continue during 2022 is currently somewhat uncertain.
What Changes Are on the Horizon?
The Dominance of Bitcoin Will Stabilize
In 2021, the dominance from the lead cryptocurrency Bitcoin decreased somewhat and investors in the crypto universe looked to alternatives when using a Binance trading bot, such as Polkadot, Solana, or Ethereum.
Nevertheless, Bitcoin is still the lead cryptocurrency. In 2022, the demand for BTC and such derivatives, which also include Bitcoin, is increasing. The reason lies in the low debt ratio and the potential of this cryptocurrency for use as DeFi collateral.
This means that holders of BTC will be able to use their Bitcoins for loans, credits or to provide liquidity. To a greater extent, the offers to do so will also be stored on the blockchain.
Improving Sustainability
In 2021, ecological concerns repeatedly led some states to try to stop the creation of new Bitcoins, which is sometimes very energy-intensive, according to the proof-of-work process.
In the process, there was a comprehensive ban on miners in 2021 in China. Therefore, there are current tendencies that the mining market is increasingly shifting towards the USA.
This primarily affects the major cryptocurrencies (such as Ethereum and Bitcoin). The newer cryptocurrencies, on the other hand, are set up by the less energy-intensive proof-of-stake process.
In 2002, there may be a possibly decisive turnaround in this regard. For example, it was announced by the Ethereum network that a switch to the less energy-intensive proof-of-stake procedure is to come there.
DeFi and Liquidity
DeFi is the abbreviation for Decentralized Finance (decentralized financial markets) and it is a collective term for peet-to-peet financial services, which are offered via one or the other public blockchain (this includes Ethereum above all).
With DeFi, there are new protocols. These include Tokemak or OlympusPro for longer-term liquidity and Fei Protocols x Ondo Finance and Liquidity Mining for short-term liquidity.
This leads to new developments in DeFi2. Thus, the emergence and development of off-chain credit scoring systems as well as minimum service banking are trendy in 2022.
Securities Trading & Crypto Trading Are Growing Closer Together Technologically
In 2021, securities trading, as well as crypto asset trading, became more and more possible in parallel among neobrokers. Blockchain technology will further increase the diversity in investment opportunities in 2022.
The development of "tokens on blockchains" will lead in 2022 to the development of not only diverse crypto values. But also, other assets, such as bonds or real estate, in the form of electronic securities, which will then be created on the blockchain.
How Does the Future Look?
Shortening the Transaction Time
Each transaction in Bitcoins requires 2 confirmations from the network before a credit can be made in the respective wallet. This process is the industry standard and this also ensures security on the wallet
Currently, this process takes between 5 minutes or even an hour, depending on the workload of the Bitcoins network. However, work is being done to shorten this time period significantly.
DAO
The term "DAO" stands for "decentralized autonomous organization." This is a digital company that does not have its own manager and is equipped with rules of procedure that are difficult to change.
Here, with the help of the decentralized database technology Blockchain, an organization of the employees is then carried out autonomously via the Internet.
The employees also vote together on the projects to be worked on and then also award the contracts required for this.
This sector has reached a market capitalization of over 30 billion in 2021 and continues to expand strongly in 2022.
Digital Central Bank Currencies
2021 was a very important year for the so-called CBDC (Central Bank Digital Currencies). A large number of central banks expressed their support for these CBDCs in 2021.
China made the most progress in this area in 2021. In China, more than 2 billion renminbi (about $300 billion) were settled in about 4 million transactions. In 2022, things are continuing to progress here in China. Possibly in 2022, there could be a changeover already or even later.
The USA and also Europe are somewhat more hesitant here. Although there are initial pilot projects in these continents, a changeover is not expected here before 2030.
However, such a hesitant stance could have serious consequences because China, as the largest global exporting country, could gain an advantage by switching over more quickly here and gaining control over foreign financial flows and further undermining the U.S. dollar.
Is a Global Ban on Crypto Realistic?
Tax authorities have taken cryptocurrencies much more seriously in the last two years. In the USA, the tax authorities have gone a bit further here.
Here, a questionnaire had already been sent to every American from the U.S. tax authority, in which crypto holdings had been queried. Crypto exchanges are being monitored by stricter control mechanisms.
Around the world, it is becoming more and more common for tax authorities to issue tax notices in the direction of cryptos on profits from crypto trading or profits from mining.
As a result, efforts are underway everywhere to include cryptocurrencies in tax collection mechanisms. While this does not make a global ban impossible, it also makes it somewhat more unrealistic.
Conclusion
In 2022, blockchain technology is being used more areas in the investment, art, and gaming sectors, and the adoption of cryptocurrencies will continue to advance.
So, now it will just depend on how the next few months progress. After all, anything can happen with cryptocoins.
Related posts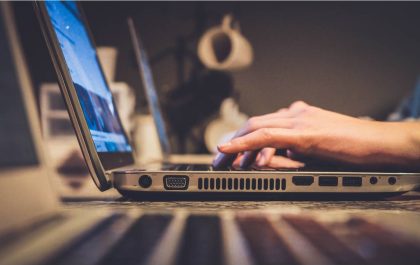 Online Payment Fraud: Navigating the Hazards in the Digital Transaction Era
Online Payment Fraud Navigating the Hazards in the Digital Transaction Era Online Payment Fraud Navigating the Hazards in the Digital…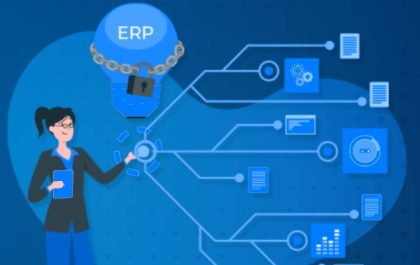 The Singaporean Business Guide to ERP: Tailoring Your System to Local Complexities
Introduction Enterprise Resource Planning (ERP) systems are a key component of any business, and are extremely beneficial for streamlining processes…