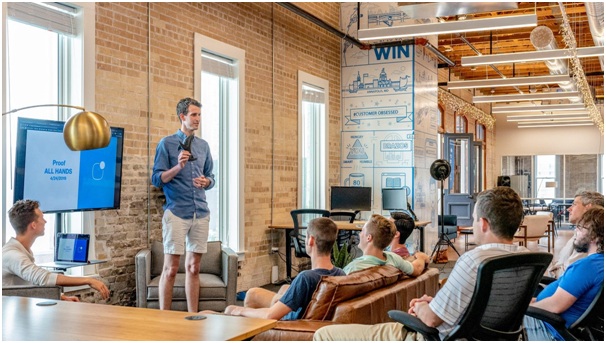 How to Maximize your Small Business

COVID-19 Pandemic has brought down the global economy to its knees. Businesses have absorbed heavy financial losses. 92% of small businesses said they had suffered adverse effects as a result of the pandemic. Just 5% of small-business owners said they had experienced no effects at all.
The pandemic is a continuously changing and uncertain situation and even more so for businesses. Travel bans, localized outbreaks, immediate lockdowns, and unreliable information makes it extremely difficult for companies to conduct their operations smoothly. So, get more information about starting a new small business.
However, the US government, various agencies, and the US Chamber of Commerce are working together to provide businesses with the latest information and guidelines to adhere to.
It is time that businesses work towards an exit strategy as there is uncertainty as to when things will move towards normalcy. Irrespective of the hurdles the pandemic has put in front of us, we must work towards maximizing the business operations, also adhering to the guidelines issued by authorities. Every business must consider creating a safety pocket for itself in uncertainties and disasters like this one.
One sure-shot way of creating a hedge against economic and geopolitical crisis is by investing in gold. When almost every industry has seen a massive financial blow, gold prices have touched historical highs. Be it the ongoing COVID-19 outbreak, or 2008 financial meltdown, or the 9/11 terror attack, gold prices have always rallied higher and higher. As a business owner, you can consider starting online gold trade to create a hedge against any sudden disasters.
Assess Your Financial Losses
The first thing is to assess how much damage you have taken. 95% of small business owners have said they have incurred financial losses due to the pandemic. Global commodity prices have seen their most massive fall on record, dropping 20.4% in the month of March 2020. Global trade for the second quarter of 2020 is now forecasted to drop by a precipitous 27% compared with the same quarter last year.
Look into the number. See how much profit, sales, and other commercial activity happened in months prior to the pandemic. Compare it with the benefit, sales, and commercial activity that occurred during the pandemic months. Update your profit and loss statements and cash flow statements to get actual insight into how much loss you have absorbed.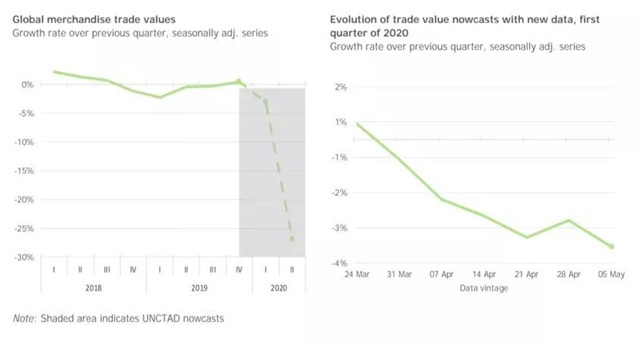 Understanding your current financial situation will direct you in crafting a plan to maximize your business in the pandemic.
Reinvent your business operations
Your business plan prior to the COVID-19 outbreak might have been working great for you. But perhaps your operations and management has taken an unforeseen hit. The way things were working out might not work out for you in the future. This means that you need to give a second look at your plan.
You need to look at the core aspects of your operations and the way things worked for you. If your business is dependent on foot traffic, then you must consider taking things online. Make sure that your users find a way digitally to get to you.
You can begin by studying the impact of the pandemic on your industry. Study how your competitors are responding to the new challenges and what changes they are making in the way they operate. Study the competitors that are successfully doing business or taking minimum damage, even during the pandemic. It will give you an idea on things that you could tweak and things that you can adjust according to your business and customers.
Be realistic during these challenging times. Be realistic about your business goals as per the current situation. Do not set goals that are impractical during these times. You might consider scaling down your revenue target, and consider increasing your mailing list. You might try reaching out to larger audiences during these times rather than focusing on hardcore sales.
Be Transparent with Your Employees and Customers
Remember that everyone is going through the pandemic together. Everyone has faced some loss in one or the other way. As a business, be inclusive of your practices and your current situation. Let your customers in on how you are dealing with the pandemic. Communicate the steps you have taken within your organization to minimize the effects of the pandemic. This earns the understanding, sympathy, and loyalty of your customers.
It is also essential that you communicate with your employees openly. They should be aware of the financial and managerial situation of your business. Even understand the limitations with which your workforce must be living due to various regulations of the pandemic.
There are a few early adopters who quickly learn to work in new situations. These employees won't need much nurturing. But there must be people who require some time to catch up and might need instructions. Be patient with your employees and give them time to adapt. Training opportunities might benefit your employees tremendously. It will empower your team to work in the new situation and deliver quality work. It can be a good long-term proposition for you and them. You can also provide your employees with new industry information and certifications that makes them relevant for the challenging times. Even if the industry changes drastically after the pandemic, these training and certifications make them relevant.
The efficiency and productivity might go down with the change of the work atmosphere. Yet, it's also possible that your employees become more productive and creative.
Do not shy away from showing-off your contribution
There is no point in pretending that nothing bad is happening in the world, just like there is no point in pretending that it is the end of the world. Do not let your brand communication fall on either extreme.
Since most of the consumers will visit you online, it is important that in a subtle way you address the pandemic and how your service and products are contributing to the well-being of people during this time. Don't go over the board but also don't shy away and let people know. Be modest and still promote how you are offering comfort, value and well-being during these times.
Mostly brands either do not recognise any crisis or they pretend to be the saviour. In both these scenarios, consumers sub-consciously consider the brand as not being a part of their world. But if you address real contemporary issues the way it is, consumers identify you as being from their world and connect more easily.
Go Virtual and Take Your Services Digital!
The only and only way you have to reach out to your customers without physical interaction is by going digital. Though a lot of businesses have culminated in their digital transformation, many are in the process of doing so. If you have not done it yet, then this is the perfect time to go digital.
There are two aspects to understand here:
Enhancing your digital presence
Providing your services virtually
We assume that your business must have some kind of digital presence like a website, a social media handle, or a YouTube channel. In case you don't have one or you are only using one channel and not making full use, then there is no better time to go for it. Build a website for your company, reinforce your brand image with your logo, tagline, and colour palette. Create your presence on social media channels like a Facebook page, an Instagram handle, a twitter account, and, if possible, a YouTube channel.
With people locked in their homes during the pandemic period, total internet hits have surged by between 50% and 70%, according to preliminary statistics. Streaming has also jumped by at least 12%, estimates show. In Europe, the spike in internet traffic has reached as high as 70%. This means that this is the right time to go online. That is the only place you can reach out to your audience effectively.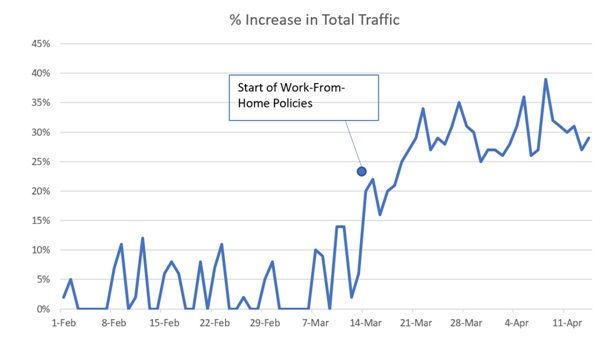 Because of so many reasonable restrictions during the pandemic, many businesses can't work physically. Healthcare, Gyms, Yoga studios, restaurants, car dealerships, etc. all of them have seen a drop in their store visit by 90%. Now you must consider taking a step you might have never envisioned for your business, providing digital services. Yes, that is a great way to boost your business during pandemic. If you are anywhere in the healthcare and wellbeing sector then it is a rewarding time for you. People are more conscious of their health and are seeking services online.
Similarly, for other businesses, try to innovate and find ways of how you can take your business online. Maybe create a digital 3D viewing station for your car dealership where your customers can view their favourite models, with their personalised colours and features, compare prices and even place orders online.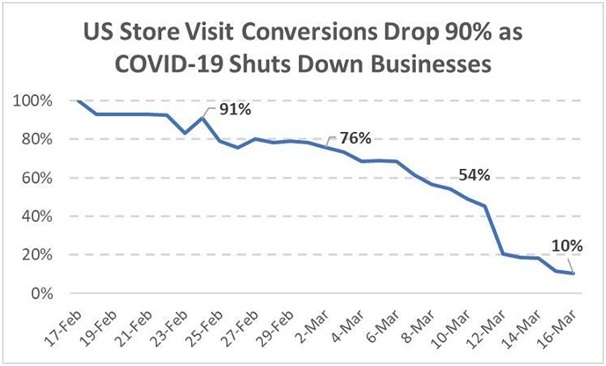 Consider changing customer-behaviour
In the short-term, things are going to be affected by the pandemic. But it is obvious that things will drastically change in the mid-term and perhaps the long-term too. Businesses like theatres, airplanes, restaurants, etc. will have to re-think their business model as many aspects of it won't make sense after the pandemic.
Customer preferences have shifted dramatically considering the impact of the pandemic. Consumers have shifted their way of making purchases, their expectations from a business, their way of research before major purchases, etc. It is crucial that you consider the customer behaviour as it changes along with the pandemic.
Zero-Touch Delivery Services
If you had a store then you must have seen a tremendous drop in store visits. For most of the lockdown period, your stores must have been forced shut. Well now you might have customers desiring to buy from you but they don't want the risk to buy contaminated products. Thus, you shall look into the possibility of providing zero-touch delivery service. This way you can assure the customer of a safe delivery and customers will have your business on their mind when they need to make a decision.
Use mails and social media to tell you are open for business
To generate leads and sales even during the pandemic, it is important that your previous and regular customers know that you are taking orders and open for business. Send them mails periodically. Let them know you are open, let them know of the safety measures you are taking while operating. It will give them confidence to buy from you.
Since the competition has also dropped during COVID-19, a few good strategic moves can put you ahead of your competition. Utilise social media and email marketing to reach your target audience. Enhance your presence on social media. We have seen internet spikes as high as 70% during the pandemic. This means that more of your audience is spending time on the internet. Make use of this opportunity. Reach out to them using your multiple social media channels.
You can also survey your audience online using your social. Ask them directly what they are expecting and what they want. Ask them what safety measures they are expecting from you as a business. Ask your customers for opinions and suggestions on how you can move forward with your business during these times.
Establish an emergency fund
The pandemic has made the importance of an emergency fund evident to all business owners. Keep an emergency cash fund aside for your business, in case of a situation like this in the future. It will help you absorb a lot of setbacks which otherwise might cause your business to shut down.
Conclusion
The most important thing to remember is that everyone is going through the pandemic together. As a business it is your duty to see how even in challenging times you can make the best out of it. communicating with your customers can create loyal and lasting relations between you and your customer. Make full use of the digital platforms to reach out to your audience. Do not shy away in attempting to create new and different content, or taking steps that you have never taken before.
It is for a fact that after the pandemic you cannot work the same way you used to. You need to upgrade your business and explore newer terrains.
Author's bio
Kiera Hayes is a passionate Blogger and Marketer. She enjoys reading and writing articles whenever she gets time from her work.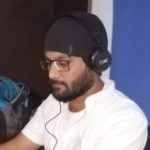 Kamran Sharief
I write about technology, marketing and digital tips. In the past I've worked with Field Engineer, Marcom Arabia and Become.com. You can reach me at kamransharief@gmail.com
Related posts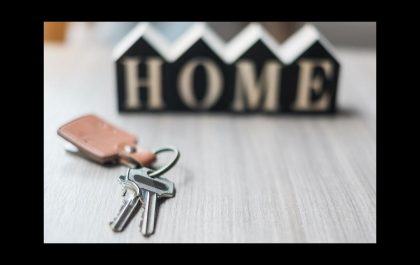 5 Tips When Purchasing Your First Home
Home ownership is a big financial commitment and there is a lot of information to take in. These 5 tips…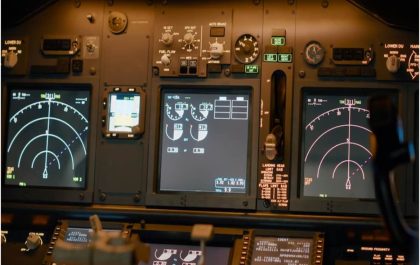 The One you Think is Most Important to Spotlight "Flight Sim Panels"
Flight sim panels are hardware devices that replicate the controls and instruments of a real aircraft cockpit. They can be…