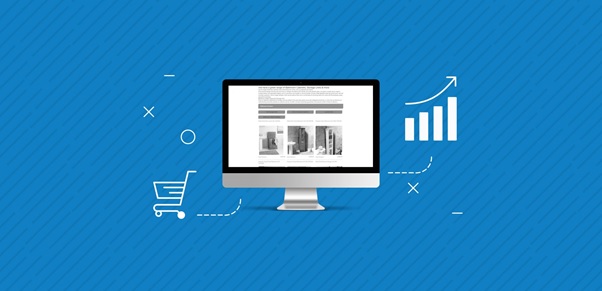 Our custom Magento development company will give you some fundamental principles and rules to keep in mind that form the basis of modern web design, tips for choosing graphic content, layout and more.
Web design – what is it?
What is web design? We attempt to respond quickly and fully, without lengthy technical explanations or jargon. It would take a book to describe web design, but it may be summarized as the process of designing, developing, and maintaining a website. What does it signify? This person or company builds the complete site, from design and "drawing" through technical execution. From a simple graphic designer to a developer, all should consider the same factors that can determine a site's success or failure.
They work together to achieve a common goal: design. Everyone has a plan and a good project already identified.
Everything should be designed, as stated in our previous article when building a professional website. This is especially true when creating a storefront, blog, e-commerce site, or company website from scratch. All online activities should be planned ahead of time. The dominant factors are your niche, your target, your customers, and your firm. Choosing a color or element arrangement may be good, but if you're too far away from the end-user, it may not be from their logo and business type. That is to say, a layout or navigation menu may be ideal for a blog but not for e-commerce, and vice versa. Not for you. Also, images, fonts and other graphic elements that are highlighted on the site are all important. In the end, you want to focus on your customers and improve your online business, not on the technical details.
There are patterns or guidelines that we can follow to move forward and rely on, and now we shall see.
Arrangement
The navigation tree should always be used first. That is, a diagram of site navigation. Define the navigation, hierarchy, and organization of your content. The ability to present and show the user or customer information logically. Some pages are more important than others, and some pages are required for all projects.
Frame
A wireframe shows how banners, navigation menus, logos, and the content will be laid out on paper or on a computer… An outline of a site's logical structure, showing where main sections encapsulate various elements and how to place them on a web page, makes it easier to change, move, and revisit areas that don't work in Photoshop.
Layout
It is possible to create a site layout after the wireframe is created. To the wireframe sections that are likely to be present in the final design, adding graphical elements, It's a miniature.
Graphics
Create graphics that are free of unnecessary frills, elements, and colors that aren't too bright or out of place. Preferably useful and relevant to your business or brand, but also enjoyable for your niche or customers. You should always announce physical or local events on the site with a single image that matches the event. Avoid banners and sudden pop-ups, which annoy users who are used to finding information quickly online. Simpleness
Images
But they need to be contextualized and relevant to your business. It's even better if they're real and purpose-built images that say more than a thousand words. Avoid low-quality or "stock" images, but don't go overboard with high-impact images. This is especially true if the rest of the graphics are substandard or disproportionate. Visually communicating your brand's value requires a balance between image quality and weight. To keep your website balanced and harmonious, keep the content's proportions consistent with the surrounding layout.
Font and text
The text's fonts are also important. For example, a different font may be used for the main navigation menu, the content on the pages (such as blog posts or e-commerce articles), headers, or even marginal page content (such as footer links or related articles and products), but it's important to always main the main font throughout your site. Aside from being legible, the text font should always be chosen based on your niche and activity context. The line spacing between lines should be sufficient but not excessive.
Featured content
the entire page visible in our browser without having to scroll down with our mouse. Placing the most important and relevant content for our company in this area will give it greater visibility and prominence. "Content is king" for everything else.
To share your thoughts on our article on how to improve your website's web design, please leave a comment. So, if you use other methods or think we've missed something important, please let us know.
In the meantime, we invite you to peruse our portfolio or read other posts on our blog.
Also, if you need advice or advice, go to https://dinarys.com/hire-magento-developer, feel free to write to us about everything!
Related posts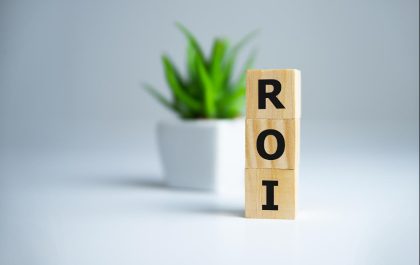 Maximizing Engagement and ROI: The Key Benefits of Event App Implementation
The Key Benefits of Event App Implementation In the age of technology, event management has witnessed a remarkable transformation. Traditional…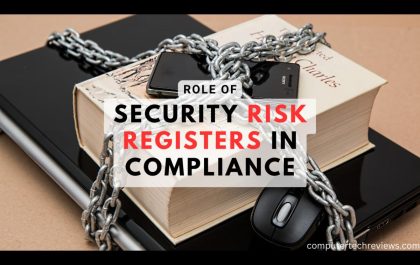 Role of Security Risk Registers in Compliance with Industry Standards and Regulations
In today's rapidly evolving technological landscape, businesses face an ever-increasing array of security threats and regulatory requirements. To navigate this…