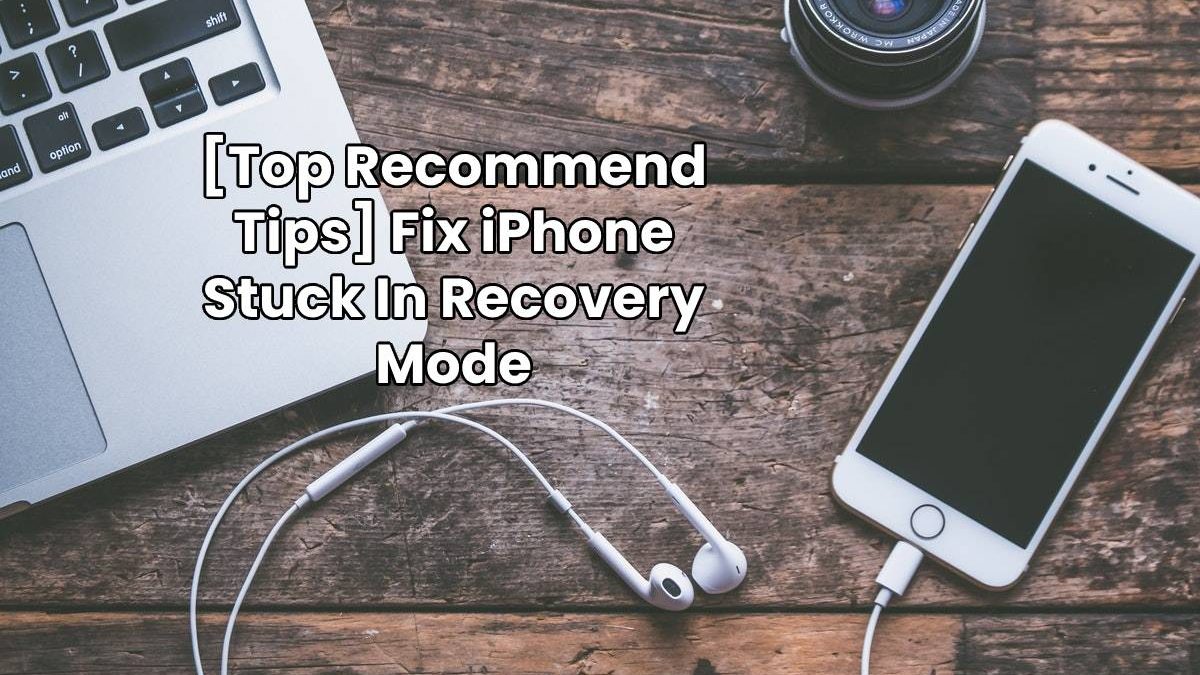 If you own an iPhone and have ever run into trouble, you're likely aware of the recovery mode screen: a white screen with an iTunes logo and a USB cable. This happens when your iPhone is stuck in recovery mode and won't restore, but it can be resolved by following some simple steps.
In this blog post, we'll outline how to fix your iPhone if it's stuck in recovery mode. Keep reading for tips on how to get your phone back up and running like new.
Part 1: What & Why Is iPhone Stuck in Recovery Mode on iOS 16\iOS 15?
What is iPhone Stuck in Recovery Mode?
When you update or restore your iPhone, iPad, or iPod touch in iTunes on your Mac or PC, you might see an alert message that says "There was a problem downloading the software." If you see this message, it means that your device is in recovery mode.
The recovery mode screen appears because of a software update or restore. Other causes can include a failed jailbreak attempt, corrupt iOS firmware, or even hardware damage.
Why is the iPhone Stuck in Recovery Mode?
There are many reasons why iPhone is stuck on the restored screens. It might be due to iTunes undergoing some issues, the operating system not being appropriately updated, or a system issue with apple's features. It may be due to the hardware damage which causes this issue.
It is always suggested to use original Apple accessories like USB cables for your iPhone. It ensures that your iPhone data does not get corrupted.
Part 2: Full Guide to Fix iPhone Stuck In Recovery Mode
1. Fix iPhone Stuck in Recovery Mode By Using Useful tool (iOS 15 &iOS 16 Supported):
There are many useful tools to fix iPhone stuck while recovering. Tenorshare ReiBoot is a helpful software that has recently received endorsements from numerous technology websites, including 9to5mac and Macworld. It is possible to remove the iPhone from recovery mode without restoring it by using this app. Follow will show the steps to use this tool fix iPhone Stuck in Recovery Mode.
First, download this software to a Windows or Mac computer and connect your iPhone with a cable.
This tool will detect if your iPhone is stuck in recovery mode.
Click the Exit Recovery Mode button and wait for a few seconds.
Your iPhone should exit recovery mode in around less than 10 seconds.
2. Restore iPhone In iTunes:
iTunes is a software program used as a media player and mobile device management utility running on MacOS and Windows operating systems devices. So another valuable way to solve the iPhone's issue of being stuck in recovery mode is to restore it in iTunes.
Follow these simple steps.
Use a USB cable to connect your iPhone to the computer, then open iTunes on a PC.
When you sync the device to the computer, click the iPhone icon.
Select Summary > Restore iPhone > Restore.
When iTunes detects the device in the recovery mode, you'll have the choice to Restore or Update. Select the Restore option and wait for the processing.
When it's finished, your iPhone is out of recovery mode, and you can set it as new. However, following this method, all your content and setting on your phone will be erased.
3. Use DFU mode to restore the iPhone:
Device Firmware Update (DFU) reloads the firmware and software of your device and a more profound restore method for recovery mode. While following this step, make sure iTunes is updated to the most recent version. After doing this, immediately exit iTunes.
Follow these steps to put your iPhone into DFU mode.
Plug your iPhone into your Mac or PC and open iTunes.
For 3 seconds, hold down the "Power" button.
Press and hold the 'Volume Down' button while holding the 'Power' button.
Leave the On/Off Button but hold the Volume down button for about 5 seconds.
If the screen stays black, then it means that your iPhone is now in DFU mode.
Once your iPhone is in DFU mode, iTunes will detect and ask you to update or restore it.
4. Force Restart iPhone to get Out of iPhone Recovery Mode (Risky)
One of the simplest ways to fix issues with tech devices is to reset them, and it mostly resolves the problem. You can also try this method to force restart the iPhone if it is stuck in recovery mode. Many times forcing a restart fixes a lot of problems in your phone.
Follow these steps for guidelines.
For iPhone 6 or 7, Hold down the Power and Home buttons simultaneously until the Apple logo appears on the screen.
Whereas for iPhone 8 or later models. First, quickly press and release the Volume Up button. Then press and release the Volume down button quickly.
Finally, hold the Power button until the Apple logo appears on the screen.
5. With The Help Of the Apple Store:
If the above steps fail to help your problem, then why not get help from the experts at an Apple Service Center or Apple Support. The best thing is that if your device covers Apple's One Year Limited Warranty, AppleCare+, or AppleCare Protection Plan, you don't have to worry about financial expenditure.
But it is important to remember that not even an Apple expert can ensure that your data will be saved after the fix.
Part 3: What To Do When iPhone Is Stuck In Recovery Mode?
Is your iPhone still not working and still stuck in Recovery Mode after using the above solutions? Then, use an Advanced Method to Fix iPhone Stuck on Restore Screen without Data Loss, Tenorshare ReiBoot. This IOS device repair tool is designed to fix common issues with simple fixes.
Tenorshare ReiBoot would be one of the best options that offer a free way to fix an iPhone stuck in recovery mode with only one click. Besides this, it can assist you in resolving over 150 iOS system issues, downgrading iOS 16 beta without iTunes, fixing issues with Apple TV, fixing iPhone or  iTunes issues, and more. Problems like a disabled iPhone, freezing, crashing, a wrong network, a notice that won't work, etc., are now easier to fix than ever with the launch of Tenorshare ReiBoot.
Video Tutorial:
Suppose you are still confused about its works. Here is a video tutorial to help you fix it.
Part 4: FAQs about iPhone Recovery Mode
Q1: Is Tenorshare ReiBoot useful?
Yes, Tenorshare ReiBoot is an excellent iOS system recovery for all iOS devices, iOS versions, and Mac and PCs. It has a solid ability to handle various iOS system issues efficiently. With straightforward instructions, ease of use, little need for technology, and applicability to all iPhone users, it's great to consider.
Q2: Does Recovery Mode Delete iPhone Data?
Yes, it removes everything from the device, so before putting your iPhone into recovery mode, it is advised to make a backup of any crucial data.
Q3: Is Recovery Mode Bad For The iPhone?
No, because it helps solve many iPhone problems that are difficult to fix using any other technique. But a significant drawback of using this mode is the potential data loss. In contrast, a simple and practical solution is offered by Tenorshare ReiBoot.
Part 5: Conclusion
If you have followed the above steps and your iPhone is still stuck in Recovery Mode, you can try to fix it by using a professional iOS repair tool like Tenorshare ReiBoot. This software can easily get your device out of Recovery Mode without any data loss. Besides, it also supports fixing various iOS issues such as black iPhone screen, white Apple logo, boot loop, etc.
We hope this article has helped you fix your iPhone that is stuck in Recovery Mode. If you have any further questions, please don't hesitate to contact us.
Related posts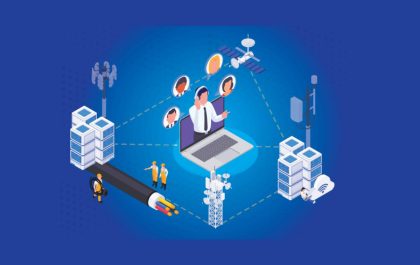 Sip Termination Providers – 7 Reasons To Choose The Best Call Routing Suppliers-My Country Mobile
When it comes to Sip Termination services, businesses need a reliable wholesale Voip Providers that offers high-quality solutions at competitive…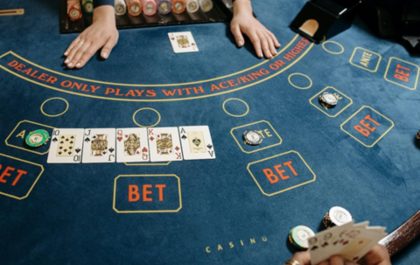 The Evolution of Online Casinos: How Play.co.za Leads the Way
The world of online casinos has undergone a remarkable evolution over the past few decades. As technology has advanced and…