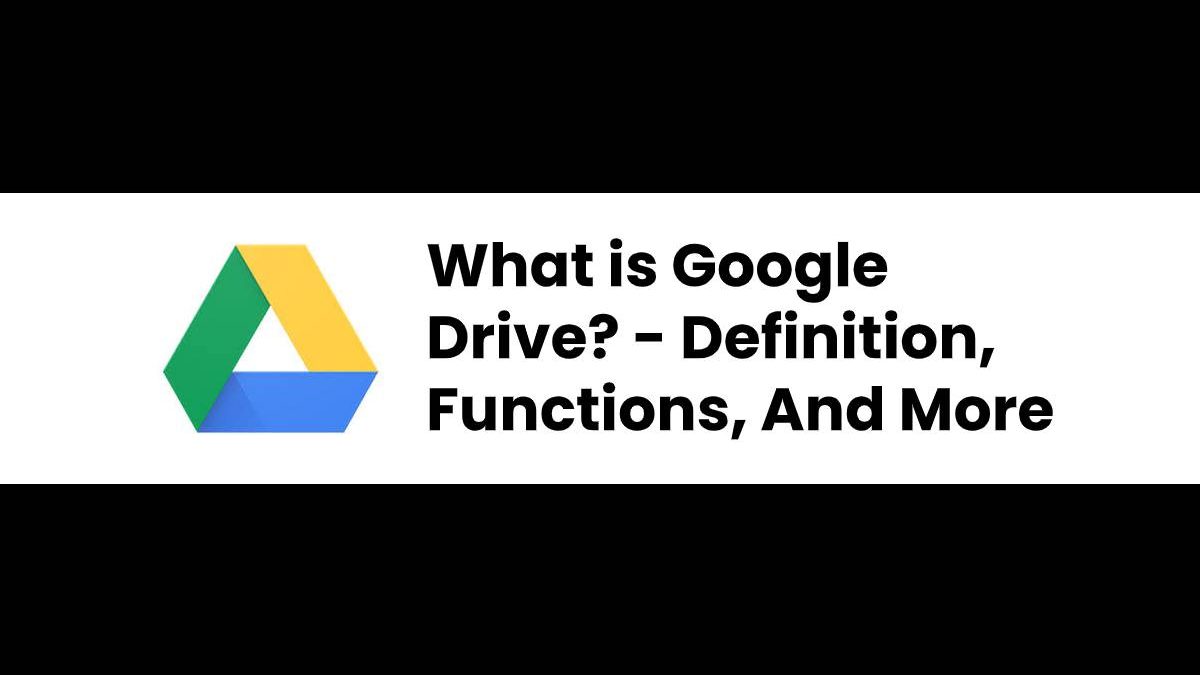 Definition Google Drive
Google Drive is a synchronization service and file storage, Launched by Google on April 24, 2012; It allows users to store files on their servers, synchronize files across devices, and share files.
Google Drive is a cloud service created by the North American company Google, which allows you to:
Cloud storage of all types of files
The creation and edition of online documents with different applications (Google Docs, Spreadsheet)
Share these working documents, to collaboratively edit them in real-time
Manage your files directly from a browser without having to download them to your PC.
How does it work?
As it is a cloud application, it has several services included. This pack makes a virtual computer since all the information and applications are hosted on Google's servers and not on our computer. You will no longer need your laptop to work anywhere in the world. You simply need a device with which you can connect to the internet to carry out the tasks.
Advantages and Disadvantages
Benefits
It allows you to save files in the cloud, so you don't have to worry if your laptop breaks and you lose everything you had on your hard drive. You can save files, photos, folders
You can connect from anywhere with the internet, so you don't need to take your computer everywhere. By merely accessing your Gmail account, you will have access to all your files and projects.
It has different applications (similar to Microsoft Office) with which you can create your content and quickly share it with your collaborators or clients.
Allow collaborative work: For example, imagine that you have an online marketing team and within it a content writer and SEO. The editor writes an article that SEO will have to review to see if the optimization is correct. With Google Drive, you can share that file between them; the two people will work on the same content in real-time, and they won't have to save the draft and send it by email every time something needs to be changed.
It allows you to connect numerous applications that are on the market and create new ways of working.
They have greatly improved in terms of security identification to access the account. You can currently activate two-step authentication. If someone accesses your account from another unknown device, a warning will come to you, and the "hacker" will have to verify their identity with a second password.
It does not need any maintenance on your part. Also, Google will be in charge of keeping the systems always updated.
Scalable storage. If you need more storage to store your data, you can simply expand your GB of memory.
You can search your files quickly with its search engine.
I would summarize the advantages of Google Drive in Flexibility, efficiency, and simplicity.
Disadvantages
If you get confused and leave the session open on another computer, they can access your account. Do not forget always to close it and, if you are in a public place, delete the cookies before leaving. That way you won't have problems.
At first, it is difficult to understand some of the concepts, such as editing real-time documents or managing shared files. Don't despair; it's a matter of trying.
You need an internet connection (unless you download the desktop version, to synchronize the files).
To access Google Drive, you need a Gmail account, whether you want to or not. It is a small toll for all the benefits that you can enjoy.
Also read: What is Applet? – Definition, Functions, Characteristics, And More
Is Google Drive free?
By creating a Gmail account, you will automatically have access to all free Google apps. Google Drive is one of them, although it has a storage limit. Once you reach this limit, the load capacity can get expanded by paying a monthly fee.
How much storage space do I have in my free Google Drive account?
You have 15 GB. If you see that it falls short, you can always expand the storage capacity with the paid version.
Is Google Drive safe to store my data?
Having your server costs a lot of money. Also, you have to invest time in maintenance and security to have your data stored safely.
Who can see my Google Drive?
Your password protects all Google Drive files (if you activate double authentication, much better). That means that only you can see them.
Now, if you decide to share a file, it will depend on the permissions you give to your collaborator / s. that person has access to all the documents on your Google Drive, but only the file that you have shared with them.
And if I don't have internet, can't I access my Google Drive files?
Google Drive also has a desktop application, with which you can edit your documents offline. This app is available for both PC and MAC, even for Windows.
How much does it cost to expand the storage space of Google Drive?
Different plans are depending on your needs, which start from € 1.99 per month to expand memory to 100 GB, go through monthly payments of € 9.99 for 1 TB, and can go up to 30 TB for € 299.99 per month. Month.
Is there any form of Google Drive for companies?
Yes, it is called GSuite (formerly known as Google Apps). If you want to have all your centralized and secure files and emails from your company at an affordable price, this is an exciting option.
Also read: What is OLAP? – Definition, Processing, Types, And More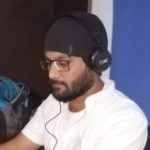 Kamran Sharief
I write about technology, marketing and digital tips. In the past I've worked with Field Engineer, Marcom Arabia and Become.com. You can reach me at kamransharief@gmail.com
Related posts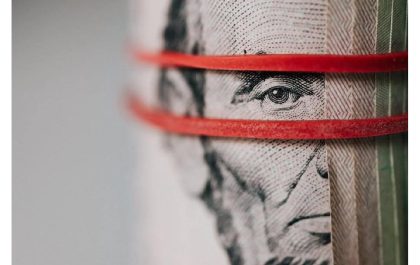 The Transformation of Deal Flow Management Through Specialized Software
Deal flow management, the intricate process of tracking and evaluating potential business or investment opportunities, has undergone a substantial metamorphosis…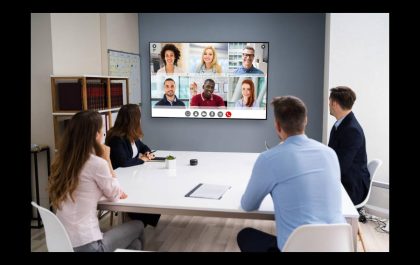 3 Benefits of Using a Good Boardroom Software
Board software, commonly known as boardroom management software, influences how a company's board of governance can access information. It facilitates…