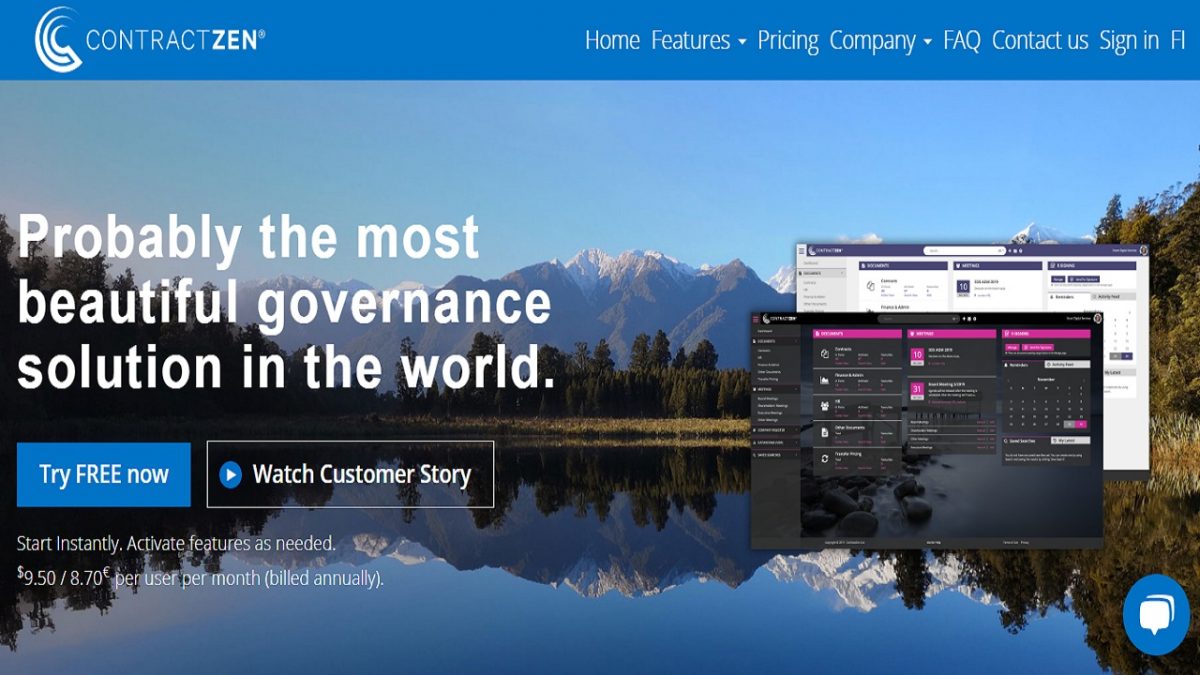 If your corporate governance is all over the place, it can slow down the productivity of your company and cost you more than it should just to manage your critical documents.
Plus, poor corporate governance can lead to legal issues that can cause your investors and partners to doubt the transparency, integrity, and reliability of your company.
Corporate governance solution ContractZen, however, can help you address these issues.
ContractZen is a cloud-based service that combines advanced features to take away the complexity of managing your contracts, arranging meetings, and handling your business-critical data.
In this review, we'll dive into the features and functionalities of ContractZen so you can determine if it's the corporate governance solution that you're looking for.
Understanding ContractZen
ContractZen is an all-in-one cloud solution that provides you with a centralized digital hub that can help you seamlessly manage your critical data, meetings, and more to improve your efficiency, compliance, and corporate governance
The cloud-based solution offers an array of features including meta-data driven contract management, all-digital board portal, secure and easy e-signatures, virtual data room capabilities, and other features that you can use when you need them.
Through ContractZen's metadata models, you can organize and find your contracts and other important documents with as little effort as possible.
Plus, you can set reminders for your critical contract dates so you don't miss any deadlines and avoid potential compliance issues.
You can also schedule and manage your meetings – including invitations and materials – more efficiently with ContractZen's all-digital board portal — which helps streamline the back and forth process that comes with setting dates, confirming attendance, and more.
Here's what your ContractZen dashboard will look like.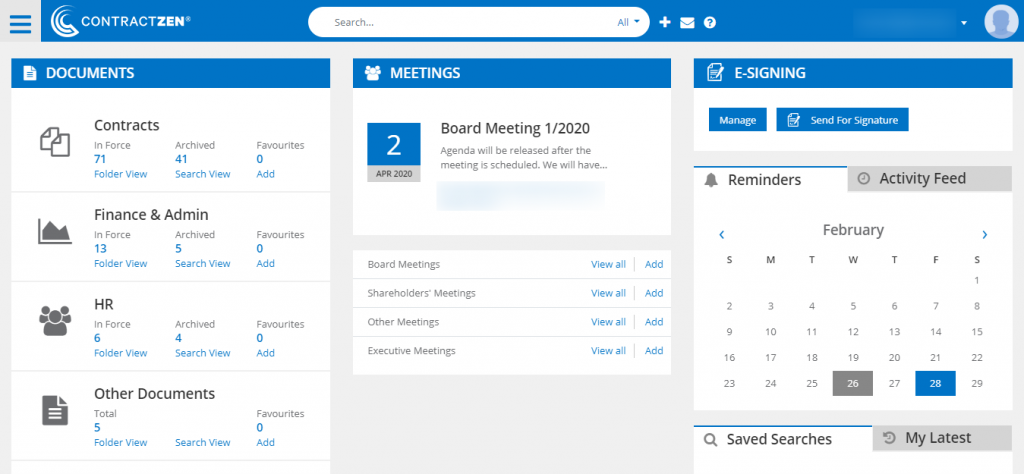 ContractZen offers other useful features, including a fully-integrated electronic signature service for easy and secure document e-signing and built-in Virtual Data Rooms (VDR) that can make your data management smoother and safer.
Now that we've gone through the surface on what ContractZen is, let's take a more in-depth look into its features.
Contract Management
Without the right tools, the costs of managing your contracts can reach staggering heights.
Plus, retrieving your critical documents and keeping track of due dates can become a vortex of doom that will suck your time and resources — which won't make for good corporate governance for your company.
The good news is, ContractZen offers a cloud service that is easy to use but employs advanced technologies like AI-powered Optical Character Recognition (OCR), metadata-driven libraries, and more.
ContractZen's dynamic folders use metadata, allowing you to find the documents that you need in seconds.
For instance, if you're looking for a contract that contains the name of one of your employees, you can type it in the search box and you can see the documents and meetings where that name is mentioned.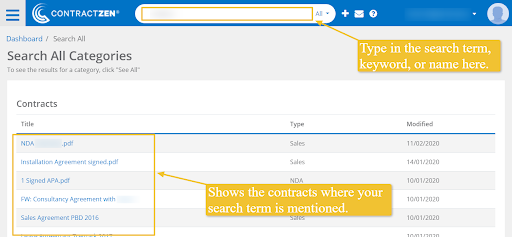 You can also do a more detailed search.
For example, you can look for the document in a specific category, like in contracts, and apply filters and add other details like the other party and values to narrow down your search.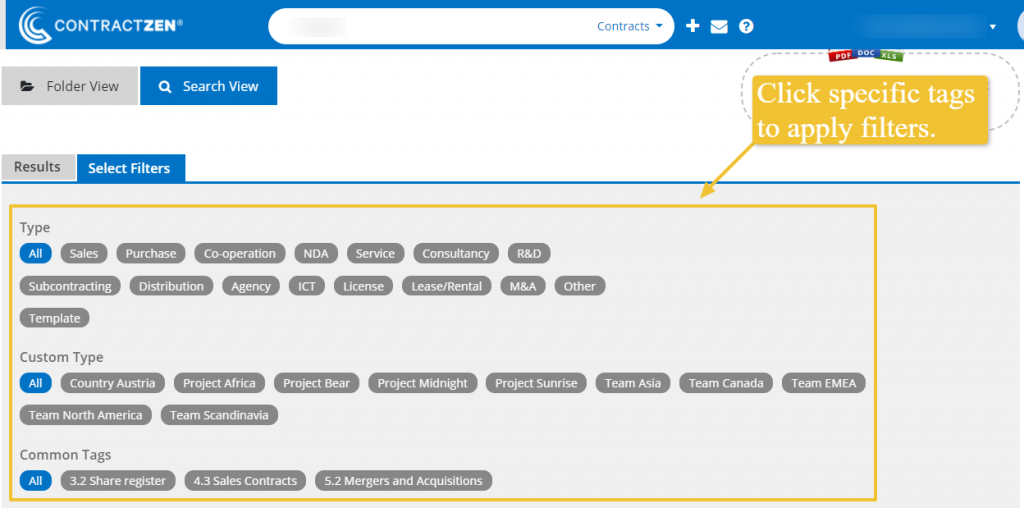 Adding documents in bulk to your data management system is also pretty easy since you can drag and drop multiple files simultaneously or send them through email, and ContractZen will automatically add the most crucial metadata for you.
Also, you can set up automated email reminders to all your team members to help you avoid missing out on critical dates and help your company exercise due diligence at all times.
The impact of technology, the kind that ContractZen provides, makes your corporate governance less complicated and more streamlined.
Online Meeting Portal
Setting up meetings can be a nightmare with all the different people involved, scheduling conflicts you might encounter, sending out invitations, materials to prepare, and more.
This can take up your time and energy — and it can get in the way of the efficiency and productivity of your company.
ContractZen's online meeting portal offers features like scheduling tools, meeting management capabilities – like seamless file sharing and creating agenda and assignees for agenda points – and secure document distribution to make the collaboration process quicker and simpler.
If you're setting up a board meeting using ContractZen, for instance, you can go to the Meetings category on your dashboard, choose the type of meeting, and click add.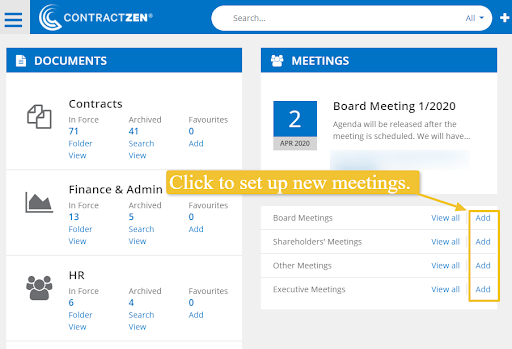 You can then add your meeting details such as the description, start and end times, tags, email reminder schedule, attendees, the location, and more.
ContractZen's Meeting Scheduler feature allows you to send scheduling requests to your attendees where they can indicate the date and time that best suits them — instead of doing an endless back and forth with everyone.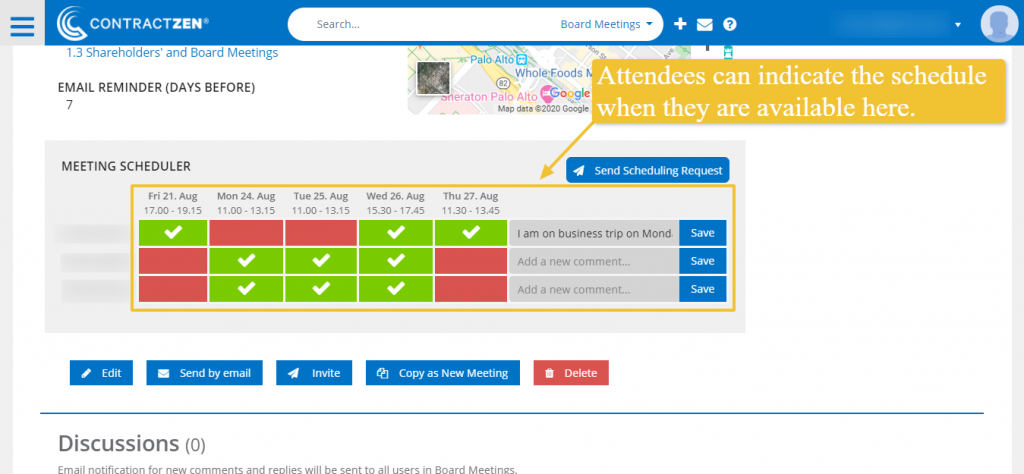 The online portal also allows you to add your agenda, including attachments that let you specify the person responsible for each agenda point with decision-makers.
You can also create a meeting book that contains the agenda and all the attachments in a PDF file you can share with everyone or your own use.
Other features include My Notes that let each attendee take down crucial points that you can publish for comments and review by everyone and then refine as meeting minutes.
With these features, everyone involved in the meeting gets access to vital information efficiently by going on your ContractZen online meeting portal – saving your company time and effort.
Other Features
ContractZen offers a slew of other useful features that can help you handle your important documents in a smart, secure, and cost-effective way.
Company Register Tool
The usual way of getting vital company details would be going through the process of reaching out to your financial or legal department by phone or email to get corporate information.
With ContractZen's company register tool, your users can check the information themselves and access key information like trade register numbers and the board of directors.
Virtual Data Room
ContractZen's smart virtual data rooms (VDR) help you maintain due diligence by streamlining the process of creating data rooms that are crucial for ensuring your materials are always up to date and when you're going through audits.
Through the service, you can share documents securely and easily with metadata-driven data rooms that you can create in just a few clicks.
ContractZen's VDR provides an easy-to-use interface that lets you go through documents in different categories — including marking options that indicate documents that you've already checked to make it easier to find them later.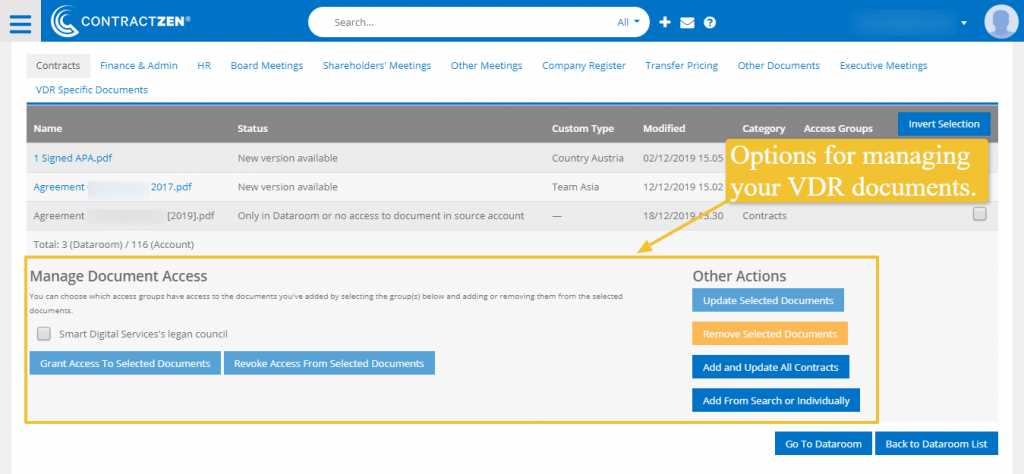 With this feature, you can set up quickly, get everything up and running in seconds, and go through transactions efficiently — saving precious time, effort, and money.
E-Signing
ContractZen offers seamless integration with eSignature services that lets you send documents for signing securely and easily.
The entire process is pretty straightforward.
You can import or add the file that needs to be signed, includes the necessary details like the recipients' name and email, select the allowed signature types, and send.
The recipients will then receive the file through email, add their signature by writing using their device, hit send, and the signed documents will be automatically stored in your ContractZen account.
Bottomline
With how complex corporate governance can get, ContractZen's centralized digital hub provides a solution that will make your data and meeting management more secure, easier, and less expensive.
Through ContractZen's automated cloud service, you can focus more on creating a secure environment for your business-critical documents instead of pouring all your focus on contracts and compliance issues.
Did you find this review informational? Please click on the share buttons if you agree. Cheers!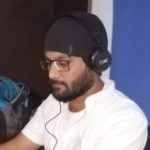 Kamran Sharief
I write about technology, marketing and digital tips. In the past I've worked with Field Engineer, Marcom Arabia and Become.com. You can reach me at kamransharief@gmail.com
Related posts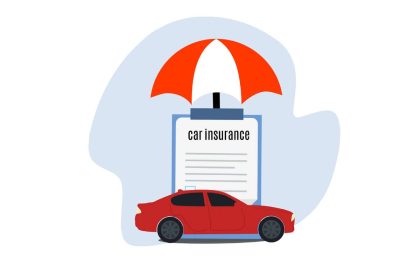 Is Zero Depreciation Car Insurance Worth the Investment?
When it comes to safeguarding your vehicle, insurance stands as a pivotal consideration. Among the multitude of insurance options available,…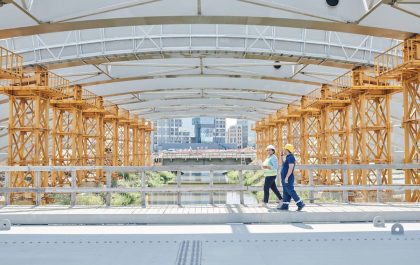 Streamlining Construction Projects with Managed IT: A Game-Changer for Efficiency
In the fast-paced world of construction, efficiency isn't just a buzzword—it's the cornerstone of success. Imagine a world where project…