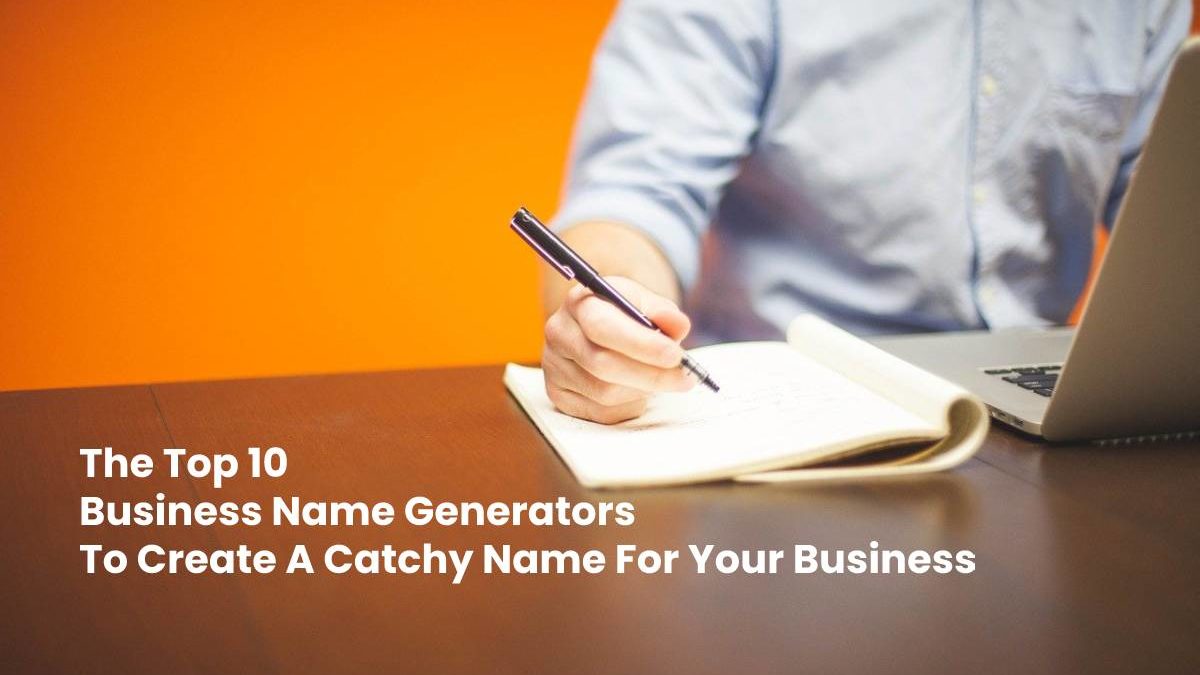 A business name generator is a tool that helps you find a name for your business.  When you are trying to find a suitable name for your business and are confused on how to proceed, this tool will help you. It is a tool available in the form of a software or on a website. All you need to do is enter a few words or phrases that describe your business and you can get ideas for naming your business.
To help you find the best name for your business, the article lists out ten different business name generators. You can go through the list and select one of them.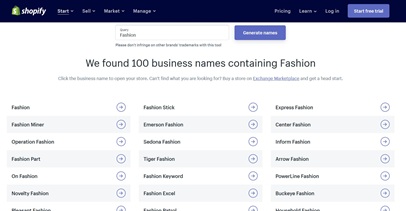 Using a business name generator will help you get ideas to name your business
#1. Shopify
Shopify's business name generator helps you find a unique name for your business in a matter of a few seconds. Apart from suggesting names, it will also tell you if a domain name for your business is available, so that you can select a name and book it immediately. You can directly book the domain, create a website, and start using it free in a 14 day trial.
#2. Namelix
Namelix uses artificial intelligence to help you generate a name for your business. The tool uses the words you enter to create a name using a limited number of letters. It helps you find a brand name through the words created. You can specify the length of the word and the style to help you zero in on a name. You can save the names and buy a domain name.
#3. Crowdspring
Crowdspring is not just a business name generator, it is also a branding solution provider. Unlike other tools, this is not software that generates a name, there are real people who do this. Designers who are part of the platform suggest practical business names that are workable. It even has a 100% refund guarantee and offers legal contracts to protect the name.
#4. Brandlance
Brandlance is an online tool that suggests names that are catchy. It offers you a business name generator that suggests names and lets you know if the name is available for registration. Once you identify a name, Brandlance can even help you design a logo. There are multiple pre-made designs available and you can pick one for your name.
#5. NameBounce
This generator allows you to type keywords that define your business. The tool helps you use the keyword to find a business name. You can go through the suggested names and choose one. The generator will even show you synonyms of the word to help you find a name. You can specify the extension of the website and it will show you if the domain is available.
#6. Novanym
Novanym works differently from other business generators. It doesn't use the keyword that you type in. Instead, it looks for words that match your keyword. It then uses these words to find a business name. This allows you more variety in choosing a business name. You can get the design of the name along with the names and you can also book a .com domain.
#7. BNG
BNG is tied up with GoDaddy and will allow you to find a business name and then register a domain for your business name. Finding a name is easy, all you need to do is type a word and the tool gives you suggestions. You can even select a category to make your work easier.
LOGO.com's business name generator makes it simple to find a great business name. All you need to do is enter a keyword related to your business and click "Generate". You'll get an extensive list of unique and catchy company names to pick from.
A great and convenient feature of this company name generator is it displays names that come with an available domain name. This way, it's easy to set up a website for your business.
As if that wasn't enough, LOGO.com's Business Name Generator also offers logo designs to go with your new business name. Choose a logo template you like, customize it by changing its colors, icons, layout, and font, and download it for free!
Not only are you getting a free business name but an available domain name and a free logo to establish your business's foundation online.
#8. Naminum
Naminum is a business name generator that allows you to find a business name, look for a domain, and then buy the domain from GoDaddy. Once you enter a word, different suggestions are given. You can even set a location that will help you find suggestions suitable for the location. The generator adds letters before and after the word to create a name for your business.
#9. Namesmith
Namesmith promises privacy of the information you enter and the results will not be shared with anyone. Once you enter keywords, it will help you find creative names for your business that will suit your business. You can select names and add to a favorite list. This can be used to block domain names, which you can then register later.
#10. Business Name Generator
Business Name Generator is a tool that gives you suggestions to find a name for your business. Once you enter a keyword, you will get many suggestions for a business name. The tool will add letters before the word you entered or after and create many combinations. You can pick one of the names you like.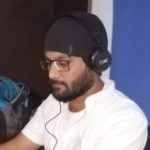 Kamran Sharief
I write about technology, marketing and digital tips. In the past I've worked with Field Engineer, Marcom Arabia and Become.com. You can reach me at kamransharief@gmail.com
Related posts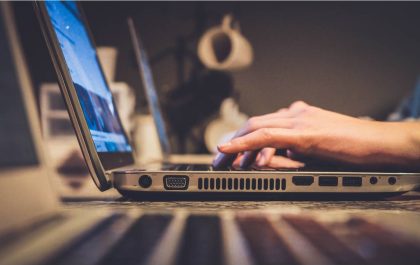 Online Payment Fraud: Navigating the Hazards in the Digital Transaction Era
Online Payment Fraud Navigating the Hazards in the Digital Transaction Era Online Payment Fraud Navigating the Hazards in the Digital…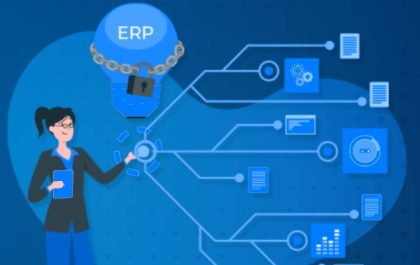 The Singaporean Business Guide to ERP: Tailoring Your System to Local Complexities
Introduction Enterprise Resource Planning (ERP) systems are a key component of any business, and are extremely beneficial for streamlining processes…