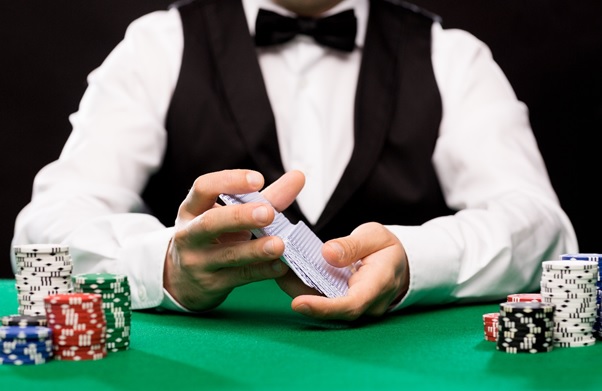 Brick-and-mortar vs. live: the life of the casino dealer
Throughout history, the casino dealer has always been an integral part of the day-to-day running of any brick-and-mortar casino. And as online gaming efforts continue to progress, the dealer has also found a role to play with live casino games.
Join us as we take a look back at how the responsibilities of the casino dealer has changed over the years, and how the role can be incorporated into the way we play online today.
The life of the traditional casino dealer…
Visit any casino, whether it be on the Las Vegas strip, in the heart of London or even Macau, and you'll find smartly-dressed dealers standing behind every gaming table. Sometimes referred to as croupiers, these dealers will be traditionally trained in all of the casino classics, with their main skills being:
Chip handling
Card control
Card shuffling
Mental arithmetic
As a standard practice, a traditional brick-and-mortar dealer will be expected to be able to control games such as Blackjack, Roulette, Poker and Baccarat. Depending on where they play, a lot of casinos will also require the dealer to learn basic dice games and some alternative versions of the above games.
The casino dealer is like the host of a good party – their job is to keep things running smoothly and maintain a good ambiance at the casino. They need to run unbiased games, and handle payouts in a professional manner.
The life of the live online casino dealer…
At first, the move to online gaming posed as a problem for the role of the dealer. There was suddenly no need for a real-life person to be at the helm of these popular games, as computer software had been developed to take their place. But even though many players enjoyed the opportunity to play online from the comfort of their home, something was still missing. The human interaction and live action gaming couldn't be matched by an online game, that was until the invention of live casino gaming…
The dealer was now brought back into the fold, as these online sites began to live stream games from real-life casino locations. This, however, came with its problems as the camera's view would often be obstructed by the players who were actually at the casino, and at-home players would miss vital parts of the game.
To solve this bump in the road, live casino games began to be streamed out of dedicated studios. This way, the dealer illustrated gameplay especially for the at-home players, with advancements in technology improving camera quality and allowing them to capture every single second of the exciting gameplay.
How to become a dealer…
As you would imagine, becoming a casino dealer requires a certain level of education and training. You'll need to be well-versed in mathematics, and have the ability to be fast on your feet. When you're overseeing, and guiding casino gameplay, almost anything could happen. You never know if your players will be beginners or well-seasoned, so you need to be in-the-know when it comes to all the top games and how to play them.
Depending on where you choose to play, the level of training that is required may differ. For example, if you've bagged yourself a spot at the helm of one of the Blackjack tables at a high-staking or big-named casinos, then you're more likely to need a higher form of qualification than if you're working a smaller, local favourite.
The process of becoming a live casino dealer is likely to be much the same. Brick-and-mortar experience will definitely be an advantage, and a lot of streaming companies will require it. In short, get to know how to manage the in-person casino crowd, before you make your debut online.
Related posts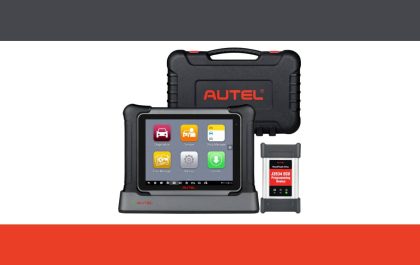 Features of Autel products
Autel is a leading manufacturer of high-quality industrial equipment and supply products. The company has been providing new solutions to…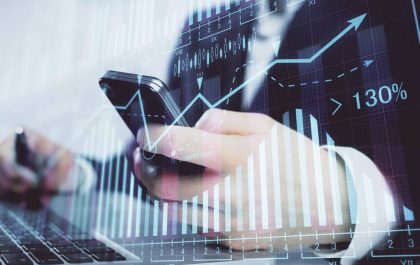 Top 8 Forex Trading Tools That Every Fx Trader Must Have
Forex trading is not as easy as entering or exiting the positions. It involves making many crucial decisions along the…