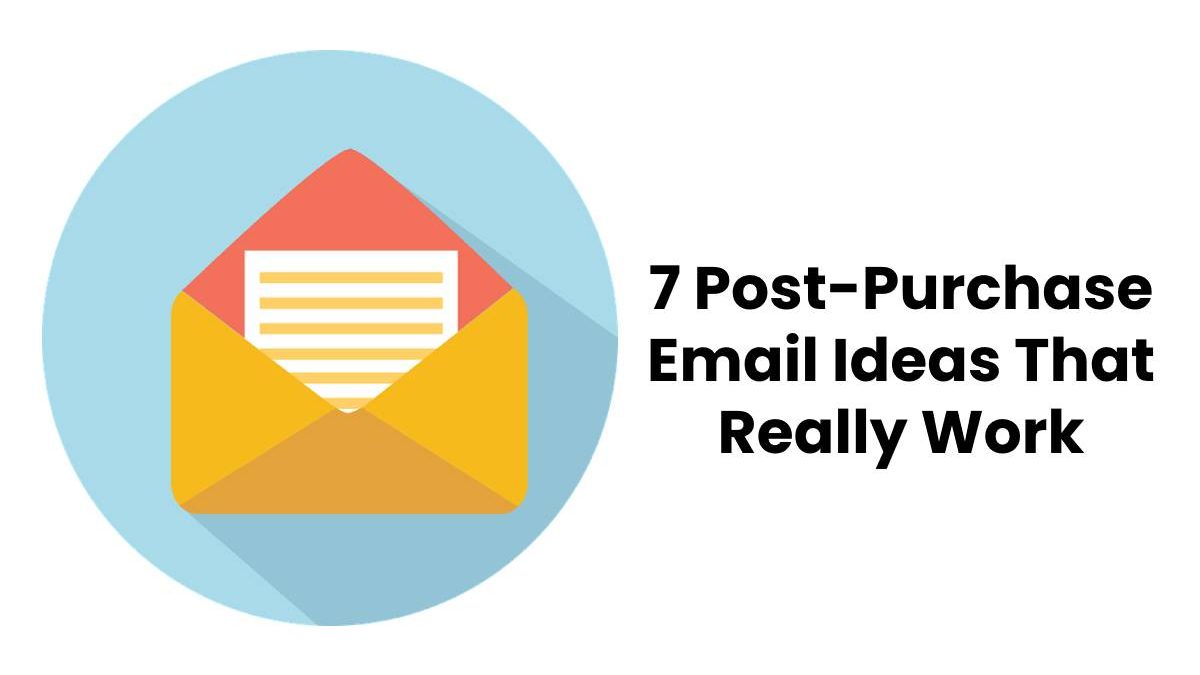 7 Post-Purchase Email Ideas That Really Work
In the world of email marketing, there's almost nothing more powerful than the post-purchase email. Post-purchase emails, as the name might suggest, are emails you send after a customer makes a purchase.
Post-purchase emails have some of the highest open rates of any type of email marketing. The average open rate for a standard marketing email is around 16%, while the average open rate of a post-purchase email jumps up to an incredible 40%!
If you know customers are more likely to open your post-purchase email, don't waste the attention. Here are seven post-purchase email ideas to try and generate more conversions.
Recommend similar products or services
By definition, post-purchase emails come after a customer makes a purchase. You already know the recipient is interested in your products or services, so why not use the post-purchase email to promote similar items. There's a good chance they'll buy from you again.
For example, if someone just bought a pair of shoes from your company, include a few pairs of socks in the post-purchase email. The customer might realize they need some better-looking socks to go with their new shoes and boom, you've made another sale!
Make sure the items you upsell are relevant to what the customer just bought. There's no sense promoting a new desk chair to someone who bought auto parts. It just doesn't make sense! The more similar you can make the upsell products to the customer's interest, the more likely you are to make a sale.
Offer a customer loyalty discount
Aside from promoting similar products, there's another time-tested way to get that next sale. After all, nobody can resist a good discount!
In your post-purchase email, include a discount code for customers to use on their next order. The benefit of adding a discount code in a post-purchase email is that you can personalize the code.
Regular discounts offered to all customers aren't special. They're nice, but everyone gets them. However, if you include a personalized code just for the post-purchase customer, it makes them feel more engaged with your company and encourages another sale. That's a win, win for any business (and customer)!
Remind customers about refills or reorders
If your product or service is something that customers need to replenish after a while, a refill or reorder reminder email is a great way to get the next sale.
For example, if a customer buys soap from your company, they're going to use it up and need to buy more once in a few weeks. Set a reminder in your calendar for around four weeks (or whatever the average refill frequency is) and send the customer a post-purchase email asking if they need a refill.
If you can time it right, the customer will have used up your product by then. When they see your post-purchase email, they'll think, "Oh, I do need more soap," and click the button to order more. Then, rinse and repeat!
Suggest tips and advice about the product or service
Unlike with regular marketing emails, you're in a unique position that you know exactly what the customer bought. Use that information to your advantage and offer tips and advice for that specific product or service in your post-purchase email.
Many companies offer suggestions about how to open the box, set up the product, or get the best use out of the item or service the customer purchased. All of these things make the customer feel like you care that they have the best experience possible (which you do, of course), leading to increased customer engagement and loyalty.
Ask for customer feedback
Feedback is an important aspect to any business. Not only does it show you where you can improve, but it also can be used online to attract new clients. In short, the more positive reviews you can get, the better!
Your post-purchase email is a great place to ask customers to review your products or services. Since you know for a fact that they have used something from your company, it makes them uniquely suited to provide a review. There's nothing worse than pesky review-bombers who give reviews without making a purchase. This way, you can generate more positive (and authentic) reviews you can post online for others to see.
Include user-generated content
Speaking of authenticity, there's nothing more authentic in the world of marketing than user-generated content. Because it doesn't come from the brand itself, customers always consider user-generated content to be more honest than standard marketing content. In fact, 60% of consumers say that user-generated content is the most authentic and influential form of content!
If a customer receives a post-purchase email that contains user-generated content promoting the business or other products and services, it could convince them to make another purchase. At the very least, they'll likely see your brand in an even more positive light.
Before you add user-generated content to your post-purchase email, just make sure you have permission from the original creator!
Spice up your post-purchase email designs
If you know more customers are going to open your post-purchase email, why not make the design stand out with eye-catching animations and videos. Adding movement to your marketing emails is a great way to capture attention — and make your emails look more professional in the process.
It might sound like a difficult task to embed videos and animations into your emails, but it doesn't have to be. Using the PosterMyWall Email Marketing Platform, you can browse through thousands of email templates, many of which come with built-in animations. Just customize the next and images, and you're ready to send your eye-catching email to all your customers!
Boost conversion rates with a great post-purchase email
Post-purchase emails have some of the highest open rates, so don't waste the opportunity! When a customer makes a purchase, schedule a follow-up email that showcases similar products or services, contains a personalized discount code, offers tips and advice for the specific product, asks for feedback, and contains user-generated content. If the product or service purchased will run out, sending a well-timed reorder email is a great way to nail the second sale.
Whichever strategies you use, make sure your email is well-designed to catch readers' eyes. Use professional layouts, animations, and videos to draw in customers and encourage the next conversion. If you're not sure where to start, there are thousands of email templates online just waiting to inspire you. Go get that follow-up sale with a great post-purchase email!
Related posts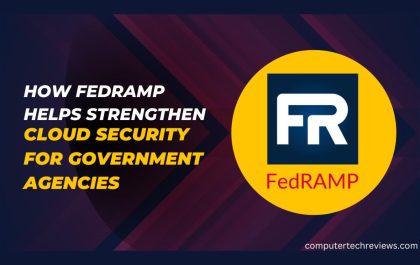 How FedRAMP Helps Strengthen Cloud Security for Government Agencies
In an age where digital transformation is reshaping the way governments operate and deliver services, cloud computing has emerged as…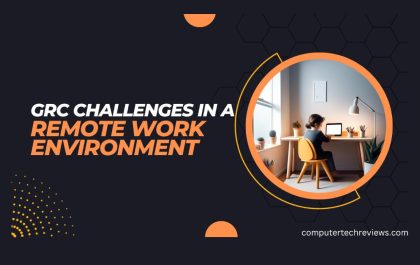 GRC Challenges in a Remote Work Environment: Navigating New Risks and Opportunities
The global workplace landscape underwent a seismic shift in 2020 when the COVID-19 pandemic forced organizations to rapidly embrace remote…