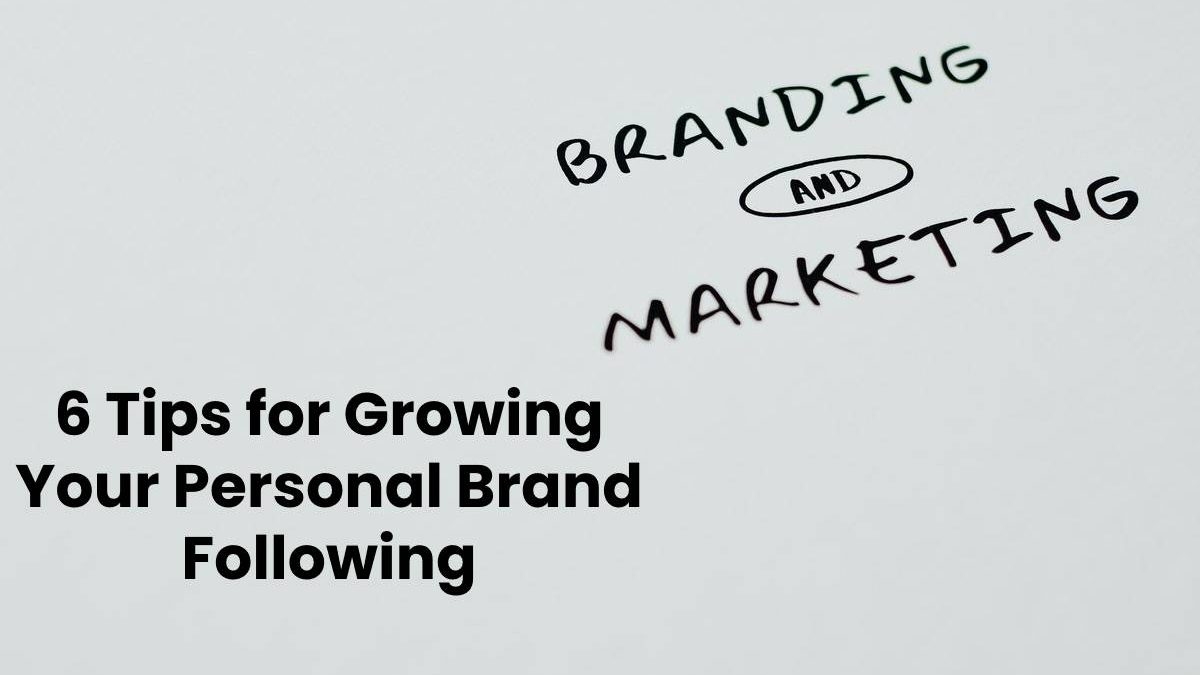 6 Tips for Growing Your Personal Brand Following
Are you an influencer? Or perhaps you have an ambition to become one! Influencers are people whose captivating social media presence has led to a large following. As a result, businesses target influencers who will have followers in their areas of interest with paid product promotions and endorsements. Influencers are seen as experts, and their followers trust them. As a result, their recommendations influence the market.
But to reach this enviable position, you need to have the right personal brand and a following that's active and engages with your content. You'll have to work hard to get there, but perfectly ordinary people have achieved influencer status before you. Use these tips to build your personal brand and gain online fame!
1. You Will Need a Website
While your fame will be built on social media, your followers will want to know more about you. That means having a website that will captivate them as much as your social media posts will. The best website tools for Australian influencers are easy to use, and many of the features are completely free. Use your social media to drive traffic to your website where you no longer have to compete with thousands of others as you do on social media. Now, you can really build on your relationship with your followers. They can get a clearer impression of who you are, your perspectives, and your claims to expertise. You begin to seem like a familiar friend, and your social media posts will be welcomed with even greater enthusiasm.
2. Be Focussed and Strategic
As a real person, there are many facets to your interests and your personality. As an influencer, you need to be more focussed. Let's look at an example. If you hope to become an influencer who followers trust with beauty advice, then focus on that. Fail to do so, and your followers might start losing interest. The way you present your personality also matters. Of course, you will be yourself, but concentrate on the aspects of your personality that will support your brand, interest area, and the brands of the companies you hope to build relationships with. In short, everything you do as a would-be influencer should be measured, well-considered, and strategically targeted.
3. Avoid the Pitfalls
The internet is littered with examples of influencers who fell from grace. The reasons for this range from having public meltdowns to "buying" followers. Endorsing poor quality products can also lead your audience to walk away. Remember, your followers allow you to be an influencer by trusting you. Break that trust and you'll lose your following. You should even be careful about how you use image editing. Yes, everybody uses it, but if you overdo it and create a completely fictitious image, you will get caught, and your audience will turn on you. Remember that influencers are public figures, and as such, they will face scrutiny. Be sure you can stand up to it. Keep your reputation spotless.
4. Be Consistent
If you want to be an influencer, you need recognition from followers. If you post so seldom, or change your brand image enough, that they wonder who the heck you are when they see you in their social media feeds, you're getting it wrong. Develop a content calendar and stick to it. Use visual elements that promote recognition. Always post high-quality content. As an influencer, you aren't just promoting other brands, you also are a brand. If you can't face this reality and work with it, you aren't cut out to be an influencer.
5. Engage
Never forget that your audience wants to be recognized too. You will spend a lot of effort trying to get people to engage with you, but you also need to reciprocate. That means checking your comments and messages frequently and responding appropriately. Thank them when they pay you compliments, answer their questions, or hit "like" when they share their perspectives. Your followers are your "customers" and great customer service pays off regardless of your line of business. Since they're following you, it's up to you to make sure that it's a pleasant experience.
6. Work Hard; Work Smart
A lot of people want to become influencers – until they see just how much hard work it is to gain recognition. As a follower, all you see is the personal brand image and the great looking content. What you don't see is all the effort that goes into it. If you succeed, it's going to be a full time job. In order to succeed, you will need to think strategically and spend a lot of time, effort and even money on building and keeping your following. In essence, you are marketing "you" as a product. That means knowing your audience and giving it what it wants. Do you have what it takes? There's only one way to find out!
Related posts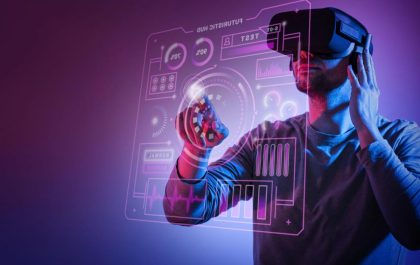 Top 10 Business Tech Trends of 2023
For organizations to succeed in the fast-paced world of technology, being ahead of the curve is crucial. Staying current on…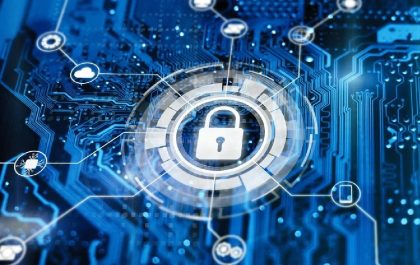 Cyber Security Behind NFTs: Are You Safe?
With the rise of cryptocurrencies, we've seen all kinds of digital assets hit the market. NFTs were a craze a…