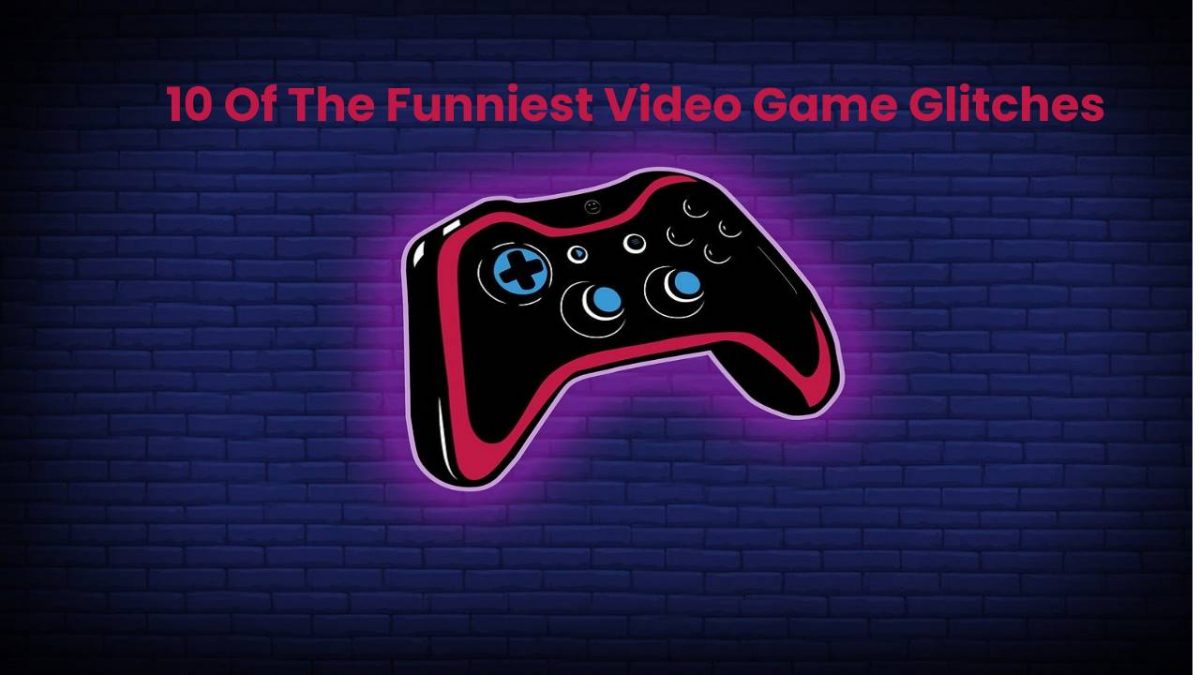 10 Of The Funniest Video Game Glitches
Bugs and glitches are nearly inevitable when playing video games. A glitch might sometimes badly affect the way you play the game – and no one wants that – but, in general, glitches are typically quite innocuous and won't significantly disturb your gaming. They frequently make you actually laugh due to their sheer ridiculousness, and it may even be enjoyable to deliberately seek out and engage with glitchy parts of games. Who wouldn't want to see Snorlax flying in Pokemon?
We compiled the top 10 straight-up funniest glitches you'll find while gaming, which you can check out below.
10. Visual Noise – Call of Duty: Black Ops Cold War
While CoD glitches can be highly annoying, they can also be insane and entertaining if occasionally game-breaking. Call of Duty: Black Ops Cold War has its share of annoyances and delights for players worldwide. The most prominent are those that have a direct physical, visual, or another impact on gameplay in as many ways as there are elements to current games. Many can be misused and utilised to gain an unfair advantage, while many defy logic and can only be sneered at.
9. Naruto Running – Pokemon Go
The hilarious glitch in the updated Pokemon GO buddy system keeps a fan-favourite Pokemon, Naruto, running in the buddy menu. When a new feature is added to a game, there is a risk that items may be overlooked, and glitches will occur. With the new Buddy System revamp, Pokemon GO is no exception since there's a new glitch that causes Lucario Naruto to run indefinitely. Of course, Lucario has been running Naruto since the Pokemon's initial appearance in the Mystery of Mew film. It even does it when charging players in Pokemon Sword and Shield. Still, the bug keeps it moving in that posture eternally.
8. Board Thieving Birds – Valheim
Birds are transforming into flying boats in the hilarious Valheim Glitch. Valheim gamers began discovering a strange, humorous problem in the game a few months after its debut; Viking longboats were suddenly going missing from their ports of call, and no one could find them. At least, not until they glanced up and noticed them floating in the air. A closer look revealed that the bug signified that the bird would land on the boat and fly away with it, stealing it. But the answer of Iron Gate Studio to this issue is funnier; according to them, it's less about the bird taking the boat and more about the boat infecting the bird. You can judge for yourself in the video below.
7. Glitchfest – Sonic the Hedgehog
Sonic '06 is the gift that keeps on giving. Even years later, we're constantly discovering new ways it's flawed. Everything is messed up, from highly glitched graphics to characters tumbling through scenery to soft locks and crashes. Sonic '06 has to be one of the most glitchy games ever created; literally, everything in this game is a glitch! It may be panned for being a bad game and ending the Sonic franchise, but the enormous glitchfest it delivers is hilarious. Worse, critics have also criticised its loading speeds, camera system, narrative, voice acting, and controls.
6. MK2 Bug – GTA Online (2021)
Over the last few months, GTA Online players have discovered many glitches in the game that have left us in stitches. Some of these are obvious and irritating, while others appear when wandering the streets of Los Santos. The game allows players to carry out heists in various ways, including stealth, allowing players to go tactical and utilise raw fighting instead of heavy weaponry. Unfortunately, GTA can't distinguish between a silenced weapon and a MK 2 pump shotgun loaded with explosive shells. Some of these flaws were also discovered by InControlAgain. In addition, several YouTubers have recently discovered these issues, which are noted below.
5. One-Yard Spot-Kick- Fifa 2022
EA and 2K may be earning a fortune with their FIFA, Madden, and NBA brands, but almost every one of their games is a rotting disaster from the inside out.
FIFA 22 is no exception, with gamers reporting many problems across all platforms, including the viral famed one-yard free kick issue. As Morientes goes up to take the penalty kick (which was taken around one yard from the net rather than from the spot), he is spoilt for choice as to where to place it, as the goalkeeper is nowhere to be seen on his line. That is, until he came out of nowhere behind Morientes, impatiently waiting for him to grab it. In the 87th minute, the Spaniard is seen slamming the ball into the empty net, tying the score 3-3.
4. Hairy Situation – WWE 2K20
WWE 2K20 may have still needed some tweaking before hitting the shelves.
However, some of the game glitches are hilarious! To argue that WWE 2K20 has 'some' issues is like saying that the Titanic had a 'minor' ice problem. Users have complained about anything from the game being a bug-ridden catastrophe to it not working at all – chairs float in mid-air, tables refuse to break, and ladders rubble. Then there's the dramatic shift in the appearance of wrestlers. It's fun to watch them move, but some are just as fun to look at. Like the crazy image of Mustafa Ali whose head appears to be the size of a massive globe facing a created wrestler who pummels him with hair.
3. Blurry Far Cry 6
For many fans, Far Cry 3 was the pinnacle of the Far Cry series. It stars Jason Brody as a fish out of water learning to live among the forests and beaches of the Rook Islands. Far Cry 6 is a lot of fun; the game has finally been released on all platforms and has gotten a lot of positive feedback. It received an 8 out of 10 rating from IGN. But it doesn't mean the game isn't plagued with glitches and errors. It's almost as though it's lost a lot of the ferocity of previous games. Far Cry 6 seems blurry and faded out to many PC users. And the problem persists even when all video settings are set to the best possible quality. Check out the video below.
2. Flying Snorlax – Pokemon Sword & Shield
Pokemon Sword and Shield have a hilarious and unusual glitch that sends Snorlax, a large, spherical, drowsy Pokemon, soaring into the sky. This is probably among the strongest Pokemon glitches ever discovered in the game.
The notion that a randomiser might swap out a Snorlax for a delicate, flying Pokemon in such a scenario is strange enough to make any Pokemon fan's funnybone.
1. Shaun – Heavy Rain Glitch
"Press X to Shaun" is the famous glitch in the final chapter of Heavy Rain that occurs in "The Old Warehouse. In the heady emotional climax, protagonist Ethan has found his missing son, Shaun, just in time to stop a serial killer from serial killing him. You're instructed to hit a button to scream Shaun's name to the heavens in excitement, but what's supposed to be a touching moment of fatherly love instead turns into a bizarre fit of familial Tourette's.
So that's our list of the funniest game glitches we could find! There are undoubtedly many more glitches out there, but these ones puzzled, amused, and entertained players for hours and are still available today…have fun glitching.
Related posts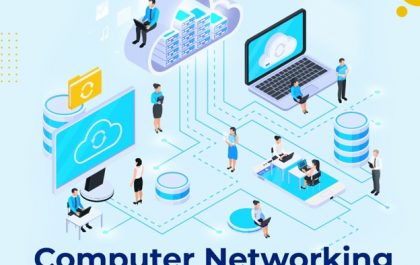 8 Precious Tips To Help You Get Better At Computer Networking
8 Precious Tips To Help You Get Better At Computer Networking Computer networking jobs are rising; according to an IT…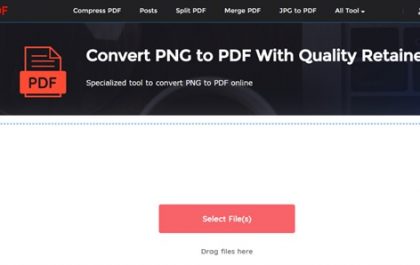 How to Convert PNG to PDF Online for Free
How to Convert PNG to PDF Online for Free The need for a PNG to PDF converter could arise due…
Romsopedia – Download best ROM games for Free