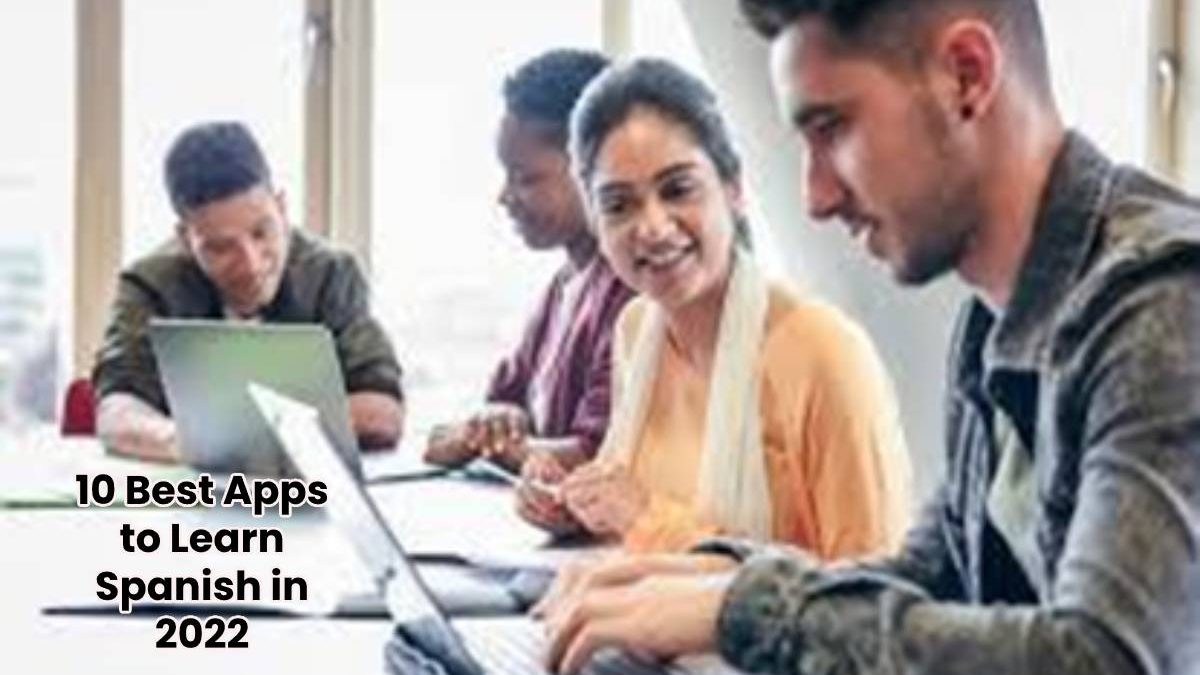 If you want to learn Spanish, or maybe you took Spanish in high school or college and want to continue developing your skills, but are too busy to take more lessons, you might think about using an app. Like English Tutors  many language learning apps out there that can help you learn or practice your Spanish. So how do you choose? Think about what learning style works best for you and what kind of methodology is more fun and useful for your language goals. Here we have a curated list of the best apps for learning Spanish, where we highlight the app's specific strengths, so you can decide which one is best for you.
1. Best Audio-Based App: Pimsleur Learn Spanish
The Spanish Tutors recommended the Pimsleur app offers an audio-based methodology for learning a foreign language. They offer more than 50 languages, but Spanish is their top language. They have both Latin American and Castilian Spanish, and their program consists of core lessons, reading lessons, role-playing speaking challenges, digital flashcards, practice activities, games, and cultural and historical facts. The Pimsleur system claims you'll learn the language in just 30 minutes a day without boring grammar lessons or mindless repetition. You can stream their content or download it for offline use. Another advantage is that it works well with Amazon Alexa if you want to use your Spanish at home. You can try a free seven-day trial, but after that, you'll need to subscribe for $19.99 per month
2. Best Chat-Based App: Babbel
Babbel is a popular language learning app based on conversational skills. They offer 12 different languages, of which Spanish is one of the most popular. Their program consists of 10-15 minute lessons that can fit into any busy schedule. Since their method is based on conversational skills, Babbel wants to get you talking right from the start. Their programs are based on real-life conversations about useful topics, and they use speech recognition technology to help you improve your pronunciation. They give you grammar tips and lots of revision activities, and they even track your learning progress so you can see how you're improving. They claim that after a month, they will ask you to chat about basic and practical topics. You can try the first lesson for free. After that, you need to buy a subscription for $13.
3. Best Video-Based App: FluentU
FluentU is a video-based language learning application. They offer nine different languages, of course including Spanish. Their methodology uses real-world videos that have been subtitled and translated to create an immersive language learning program. Depending on your level, you will be able to see music videos, news, movie trailers and all kinds of other interesting videos. The aim is to learn from real content, where grammar and vocabulary are always contextual. They also have personalized quizzes as well as lots of vocabulary and grammar tips. You can try it for free for 14 days. After that, their monthly subscription is about $30, or you can subscribe for a year for about $240.
4. Best Game-Based App: Duolingo
Duolingo is one of the most popular language learning apps on the market, offering more than 20 languages. Many people use Duolingo to work on their Spanish. Their programs are made like games to make them fun and interactive. They claim to adapt to your own learning style so you can get lessons tailored to your specific needs. They also provide rewards to keep you motivated. Duolingo includes reading, writing, speaking, listening and conversation exercises. People enjoy this method because they feel like they are playing a game instead of working. Duolingo is a free app, but you can pay $6.99 a month for Duolingo Plus if you want to skip ads and have some extra features.
5. Best Immersion-Based App: The Rosetta Stone
Rosetta Stone is one of the most famous language learning systems, offering 24 different languages, and now you can find it on an app for your mobile phone. Rosetta Stone uses an immersive method when it comes to learning Spanish and it's based on real-world conversations, where you have to use your instincts to learn new words and concepts, rather than having everything translated for you. They claim this is a more natural way of learning, using phrases rather than vocabulary drills. They use speech recognition technology so you can improve your pronunciation and they give you instant feedback. The app also includes games and challenges to keep you actively learning. You can sync Rosetta Stone content to all your devices and download content so you can use it while offline. You can try it for free for three days, then you have to subscribe.
6. Best Memory-Based App: Memrise
Memrise is a language learning app where you can choose from 22 languages. They have two types of Spanish: Spanish from Spain and Spanish from Mexico. They claim to make learning fun by mixing technology and science with real-life language content. They use audio, images and memory techniques, including flash cards. Their methodology involves making associations or associations between words and concepts to help you learn new concepts. They also use quiz-type tests and games to help you review what you've learned. Quiz-type games include Speed ​​Study, Listening Skills, Difficult Words and Classic Study.
In addition, they have Learn with Locals video clips, where you can learn from real native speakers. You can also record your pronunciation and compare it with native speakers. Membership costs $8.49 per month for a monthly subscription. You can also purchase a twelve-month subscription for $60, or a lifetime subscription for $119.99.
7. Best Repetition-Based App: MosaLingua
MosaLingua is a language learning program that has separate apps for learning different languages. They have apps for seven languages ​​on offer. One of their apps is designed specifically for learning Spanish. It uses the Spaced Repetition System, which involves lots of reviews to promote long-term memorization. It always adapts to your needs and includes visual and audio memorization. You will learn vocabulary, phrases and verb conjugation.
The app includes thousands of flashcards with audio pronunciations by native speakers, an online Spanish dictionary, grammar essentials, pre-recorded dialogues about everyday situations and study tips. They also have bonus content that you can unlock as you progress, to keep you motivated. All their content is available on the app. Subscriptions are $3.49 per month when you sign up for a year.
8. Best Interactive App: Busuu
Busuu is a language learning system that offers 12 different languages. Their Spanish course includes more than 80 units covering grammar, vocabulary, speaking, writing, reading and conversation. Also, you can choose from the topics that interest you the most. They use machine learning technology to create personalized lesson plans and practice using speech recognition.
Something that makes Busuu unique is that it has a social feature and you can get instant feedback from people in their community. Their program includes writing exercises and conversations that you can post for feedback. There is also review and revision, as well as offline learning with downloaded content. While much of Busuu's content is free, some features are only accessible if you purchase a premium subscription (around $11.30 for one month or around $6.60 per month, billed annually, for one year).
9. Best Augmented Reality App: Mondly
Mondly is an app that has versions for learning 33 different languages, although Spanish is the most popular. It uses conversational focus methods, speech recognition and augmented reality to create fun language learning programs. They have exercises to practice reading, listening, writing, and speaking. The app also includes a dictionary and verb conjugator. Some of the strategies they use are focusing on phrases instead of words, learning from conversations while listening to native speakers, and using a repetition system. Using augmented reality and speech recognition, you can have conversations to practice your Spanish. Most of the app's content is free, but to access all its features.
10. Simply Learn Spanish – Learn Spanish Application on HP
In Simply Learn Spanish, you can find various features that can support the process of learning Spanish. These features include the availability of audio recorded natively in Spain, the availability of a lot of vocabulary that can be learned, and others. With Simply Learn Spanish, you can also save your favorite words or sentences easily and quickly. Every user will get a report on the development of understanding during learning as well as a quiz to measure your success in each material studied.
Interested in using it? If so, immediately download Simply Learn Spanish because it is ready to help you learn Spanish at any time.
Related posts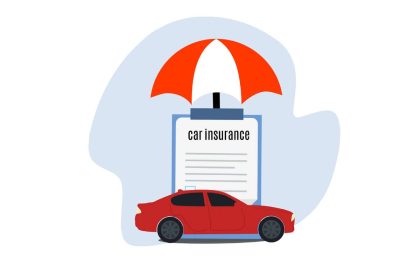 Is Zero Depreciation Car Insurance Worth the Investment?
When it comes to safeguarding your vehicle, insurance stands as a pivotal consideration. Among the multitude of insurance options available,…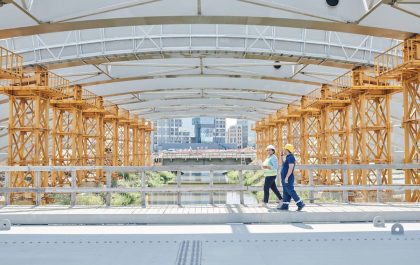 Streamlining Construction Projects with Managed IT: A Game-Changer for Efficiency
In the fast-paced world of construction, efficiency isn't just a buzzword—it's the cornerstone of success. Imagine a world where project…